Lawyers Defending American Democracy (LDAD), a group that claims to represent 5,000 lawyers nationwide, has publicly asked for disciplinary bodies responsible for overseeing lawyers to censure Republican Texas Representative Louie Gohmert and any other lawyers who supported Gohmert's lawsuit seeking to overturn the results of the presidential election in favor of President Donald Trump.
"Even if a client wants it, a lawyer must never represent a client in a way that is frivolous, dishonest, untruthful, and malicious and an attorney must not knowingly induce them to do so," LDAD wrote in a public statement released Monday. "Gohmert and his lawyers have done just this."
Gohmert's lawsuit—which was filed on December 27, supported by his lawyer William Sessions and listed 11 Arizona Republican party officials as plaintiffs—argued that the 1887 Electoral Count Act, a law that requires Vice President Mike Pence to oversee a congressional approval of the Electoral College's final votes for president, violates the 12th Amendment of the U.S. Constitution.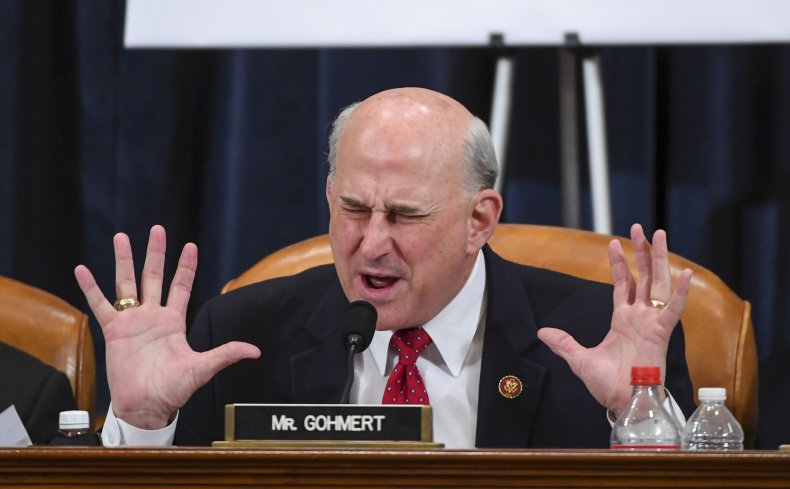 Gohmert and his other plaintiffs argued that the 12th Amendment gives Pence the right to singlehandedly throw out any votes that were fraudulently obtained, no matter whether the majority of Congress agrees. The LDAD disagreed with that interpretation, stating that the Amendment merely orders the vice president to oversee the counting of the electoral votes and nothing more.
"It is hard to conceive of a more self-evident breach of these oaths and ethical prohibitions than this case," the LDAD wrote, calling Gohmert's lawsuit "absurd" and "specious."
"The client wants to overturn—baselessly—the results of a free, fair and secure election," the group's statement continued. "His lawyers have decided to dispense with the Constitution, the ethics prohibition against frivolous lawsuits, truth, fairness and honor in an effort to serve their client's purposes. This conduct is an unacceptable abuse of the courts and a perversion of the honor and privilege of a license to practice law. It is up to lawyers to speak out against this behavior."
Gohmert isn't the first Republican that has been targeted for censure regarding his support of overturning the election.
In December, Florida attorney and former congressional candidate Pam Keith filed a petition seeking to disbar Florida Representative Matt Gaetz for pledging to challenge the results of the Electoral College during the January 6 congressional count of electoral votes.
Gaetz was also one of 126 House Republicans who signed an amicus brief supporting a Supreme Court lawsuit filed by Texas Attorney General Ken Paxton to have the Supreme Court invalidate election results in four key battleground states—Georgia, Michigan, Pennsylvania and Wisconsin.
Paxton's lawsuit alleged that local officials changed voting policies, including the expansion of mail-in ballots due to COVID-19, without the permission of state legislatures, thus violating Article 2 of the U.S. Constitution. As such, he wanted the four states' ballots thrown out and each state's Republican-led legislature to decide who to cast their own electoral votes for, a move which would have likely allowed Trump to claim the states despite having lost their popular vote.
Keith wrote that Gaetz "willingly participated in an act of sedition, and an illegal and immoral effort to disenfranchise millions of American voters."
"Mr. Gaetz brought shame and disrepute on the legal profession and on the state of Florida, and is no longer worthy of the privilege of being called on 'officer of the court,'" Keith added.
Newsweek contacted Gohmert's office for comment.