LGBTQ advocates expressed outrage after a Louisiana lawmaker introduced a so-called "don't say gay" bill aimed at limiting the discussion of sexual orientation and gender identity in schools.
House Bill 837, filed by Republican state Representative Dodie Horton, would ban any discussions of sexual orientation or gender identity in kindergarten through eighth-grade classrooms and prevent teachers and school employees from discussing their sexual orientation or gender identity with K-12th grade students.
The introduction of the legislation comes two weeks after a similar bill passed the state Senate in Florida. The controversial bill, which sparked nationwide outrage and protests, is still awaiting signature from Florida Governor Ron DeSantis before becoming law.
Supporters of these bills say they prevent children from learning about topics related to sexuality from a young age and empower parental decisions. But others argue it is used to silence and stigmatize members of the LGBTQ community.
The legislation quickly received pushback from members of Louisiana's LGBTQ community and allies.
Sarahjane Brady, executive director of Forum for Equality, warned about the "devastating real world consequences" the legislation the bill would have on LGBTQ youth in a statement to Newsweek on Monday. She noted that members of the LGBTQ community "already experience higher rates of bullying and suicide."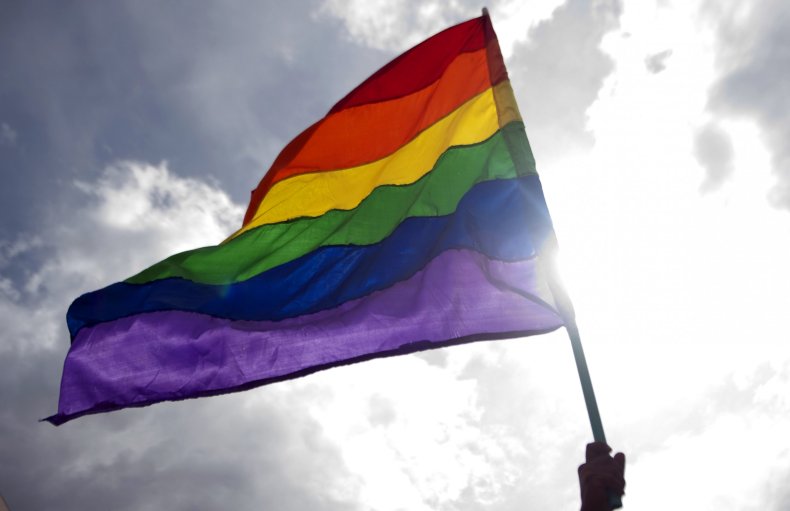 Brady said the bill is "meant to stigmatize LGBTQ people, isolate LGBTQ kids, and make teachers fearful of providing safe, inclusive classrooms."
"The existence of LGBTQ students, parents and teachers is not a taboo topic that should be regulated by the Louisiana Legislature," she wrote. "We will not stand by while our elected officials attempt to censor discussions of LGBTQ youth, families, and history. HB 837 is about erasing our existence."
New Orleans City Council President Helena Moreno took to Twitter to condemn the legislation.
"Another stupid 'don't say gay' bill...this time in LA. In this one, concern is that teachers will influence kids to be gay. Seriously!!!?? Yeah because being gay is a choice like deciding what to wear Please LA Legis...enough with the cruelty. Life is tough enough without you," she wrote.
ACLU of Louisiana's Advocacy Director Chris Kaiser wrote in a statement to Newsweek that the bill is "aimed at villainizing gay and transgender people and effectively removing them from public life."
"Here in Louisiana, LGBTQ people are part of our community. And no matter how much some people may have a problem with that, they will never legislate away our friends, neighbors, and loved ones," Kaiser wrote.
The bill could face a significant hurdle, as the state has a Democratic governor, John Bel Edwards. He denounced "don't say gay" legislation during his State of the State address last week, according to the Louisiana Illuminator.
"Some of the bills being brought up this session do nothing to make lives better. Nothing to continue moving us forward. They only serve to divide us. And frankly, some are reminiscent of a dark past that we should learn from, not relive," he said.
Horton said in a statement to Newsweek on Tuesday that she plans to propose an amendment to exempt counselors "so that students have that resource available at school." She argued the legislation "reinforces current state law that prohibits sex education K-7th grades."
"This does not prevent a student from having a private conversation with school counselors/school employee about these topics, the proposed bill simply prevents a teacher from deviating from the approved curriculum in order to discuss these topics in K-8th grades," Horton wrote.
Horton said she filed HB 837 to "protect our children from conversations that are not age-appropriate." She added, "Teachers influence our children and they should never teach them their own preference."
She further defended the legislation in remarks to The Advocate, a Baton-Rouge newspaper.
"I talked to some educators. They are not equipped, nor do they want to deal with these types of issues that belong in the home," Horton claimed, saying that "several pastors" encouraged her to file the bill.
Update 03/22/22, 2:45 p.m. ET: This article was updated with a statement from Rep. Horton.