Andy Cohen Slams Florida's 'Don't Say Gay' Bill—'This Is One Big Dog Whistle'
Andy Cohen has spoken out against the passage of a new bill that will prevent Florida teachers from discussing LGBTQ issues with students up to third grade.
Dubbed the "Don't Say Gay" bill by critics, the Parental Rights in Education bill was passed by the Republican-controlled state Senate on Tuesday, having previously been passed by Florida's House of Representatives on February 24.
Addressing the bill hours later during Tuesday's episode of Watch What Happens Live, Cohen, 53, branded the move "one big dog whistle" that is "scaring people into spewing hate and discrimination at the LGBTQ community."
"Before we wrap up tonight, I want to address some personally disturbing news coming out of Florida," he said, before explaining the controversial bill, which Florida Governor Ron DeSantis is expected to sign it into law.
"I have a few things I want to say about this," Cohen told the audience. "First to Florida Republicans, you're pretending to solve a problem that doesn't exist. There is not a mass conspiracy of kindergarten teachers who are plotting to teach children to be gay.
"This is one big dog whistle. You're scaring people into spewing hate and discrimination at the LGBTQ community."
Giving examples of potential flaws in the bill, he continued: "While the words 'don't say gay' don't explicitly appear in the bill, as a gay parent, I'm concerned that its deliberately vague language leaves room for it to be interpreted that way.
"Like, if my son went to school and talked about his gay dad during class and the teacher engaged, under your vague, hateful law, that could be considered illegal?"
Cohen went to say that "supporters of this bill, including DeSantis' press secretary, have spread so much misinformation, like suggesting only 'groomers' would oppose it. You can't groom someone to be gay. You're born gay."
"And then there's Senator Ileana Garcia, who said on the Florida Senate floor, being gay is not a permanent thing, LGBT is not a permanent thing. Sweetie, with all due [respect] it's permanent—trust me."
Toward the end of the segment, a clip of which Cohen shared on his Instagram account, he added: "I thought the whole point of sending our kids to school was to educate them and prepare them for the real world.
"Well, newsflash, the real world has gay people in it. It has people of all different gender identities. You can draft all the homophobic and transphobic bills you want, you're not going to erase us. I just wonder how many children and families need to suffer before our politicians figure that out."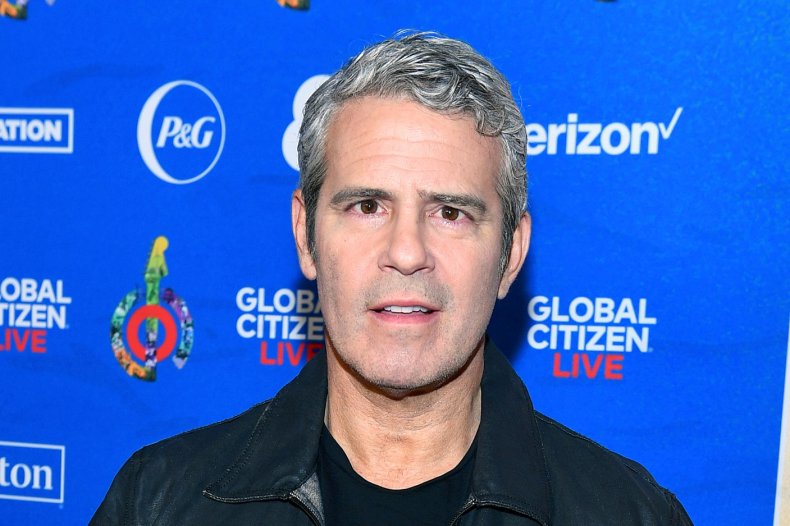 The legislation states that "a school district may not encourage classroom discussion about sexual orientation or gender identity in primary grade levels or in a manner that is not age-appropriate or developmentally appropriate for students."
It is also stated that parents "may bring an action against a school district to obtain a declaratory judgment that a school district procedure or practice violates this paragraph and seek injunctive relief. A court may award damages and shall award reasonable attorney fees and court costs to a parent who receives declaratory or injunctive relief."
If signed into law, the bill's terms would come into effect from July 1, with all of the Sunshine State's school districts plans required to be updated by June 2023.
Ahead of Tuesday's vote, Senator Garcia said while discussing the bill: "Gay is not a permanent thing, LGBT is not a permanent thing. This isn't about targeting. This is perhaps about rerouting the responsibilities back to the parents."
DeSantis' press secretary Christina Pushaw faced widespread condemnation after likening those who oppose the controversial legislation to pedophiles.
"The bill that liberals inaccurately call 'Don't Say Gay' would be more accurately described as an Anti-Grooming Bill," Pushaw tweeted on Friday.
"If you're against the Anti-Grooming bill, you are probably a groomer or at least you don't denounce the grooming of 4-8-year-old children."
Advocacy group Equality Florida spoke out against Pushaw's tweets, branding them part of a "bigoted anti-LGBTQ rant."
"Governor DeSantis' spokesperson said the quiet part out loud: that this bill is grounded in a belief that LGBTQ people, simply by existing, are a threat to children and must be erased," the group said in its statement.
"This same bigoted insinuation has long been used to stigmatize our families, justify denying us the ability to adopt children, and is being used to justify the tracking of transgender children by government agents in Texas and threats to imprison their parents.
"Make no mistake—this is a tacit announcement from the governor that he supports the true intent of the Don't Say Gay bill: the erasure of LGBTQ people."