Louisiana Man Dies of COVID-19 After Calling Vaccines 'Poison'
Alan Scott Lanoix's three sons had to bury him on Father's Day after he died of COVID-19. The Louisiana-born man refused to get vaccinated because he considered it a "poison." He died on June 9 at the age of 54.
Lanoix caught COVID-19 at his manufacturing job. His sister, Lisa Adler, thought he would recover and then have immunity, she told WWL-TV. However, his sons and wife—who was also his high school sweetheart—all contracted the virus too. He ended up hospitalized for 17 days, spending some of those days on a ventilator.
Near the end of his life, he told his sister that no matter what happened, he was happy with his life and he loved his family, Adler told the station. Adler delivered her final goodbye to Lanoix through an online video chat as he sat dying in the hospital.
"He thought the vaccine was poison and he was afraid of getting it, and there's a lot of people that have that same feeling," Adler said. "I urge anybody if they are on the fence about getting the vaccine, do it in my brother's memory."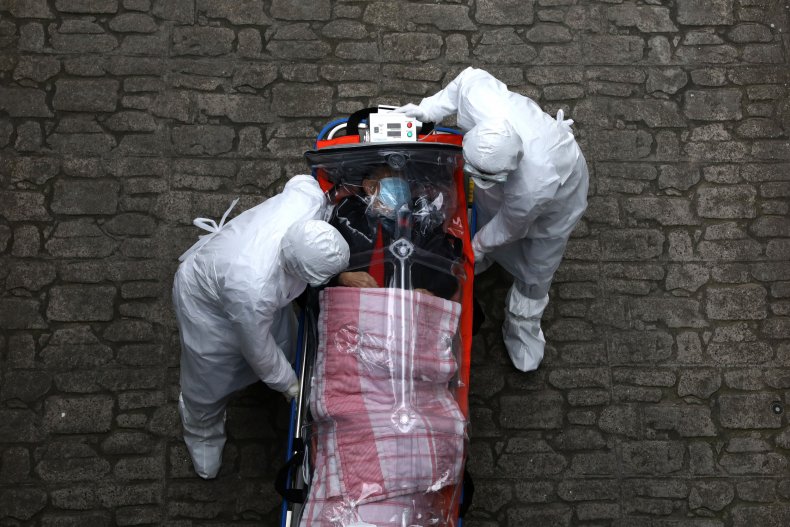 Nearly all COVID-19 deaths in the U.S. are now among unvaccinated people, the Associated Press reported in late June after studying data from the U.S. Centers for Disease Control and Prevention (CDC). Only about 1 percent of all pandemic-related deaths occurred among vaccinated people in May, the AP said.
CDC Director Dr. Rochelle Walensky said that current vaccinations in the U.S. are so effective that "nearly every death, especially among adults, due to COVID-19, is, at this point, entirely preventable."
New cases are being propelled by the relaxing of pandemic prevention measures, low vaccination rates as well as the Delta variant of COVID-19. The variant seems to be spreading more quickly than the coronavirus strain that initially began the pandemic.
"It feels worse this time because we've seen it before," Amelia Montgomery, a nurse at Cox Medical Center South in Springfield, Missouri, told The Atlantic. "Walking back into the COVID ICU was demoralizing."
Missouri is one of several states experiencing their worst coronavirus case increases since Democratic President Joe Biden first took office on January 20, 2021. Montgomery's hospital is so filled with new COVID-19 patients that new hospital beds only open up when someone dies. New beds open up every day.
Terrence Coulter, the critical-care medical director at Cox, told The Atlantic that he feels conflicted caring for coronavirus patients who could've avoided infection by getting vaccinated.
"You're just angry," Coulter said, "and you feel guilty for getting angry, because they're sick and dying."
Newsweek contacted the CDC for comment.