Missouri, Nevada and South Carolina Face Worst Spread of COVID Since Biden Took Office
COVID-19 cases in Missouri, Nevada and South Carolina are experiencing their worst increases since Democratic President Joe Biden first took office on January 20, 2021.
The spreads in each state are being propelled by the relaxing of pandemic prevention measures, low vaccination rates as well as the Delta variant of COVID-19. The variant seems to be spreading more quickly than the coronavirus strain that initially began the pandemic
While cases in Missouri have fallen steadily from January 20 to June 3, they have been rising steadily ever since. On June 3, the state reported 322 new cases. As of July 2, the state reported 1,029 new cases a day—a 219 percent increase.
In March, the Missouri Republican Governor Mike Parsons extended the state's coronavirus emergency order through August 31. However, the state never had a mask mandate. It also has a low vaccination rate of 45 percent.
The Delta variant has caused 96 percent of the state's new COVID-19 cases, according to the Global Initiative on Sharing Avian Influenza Data.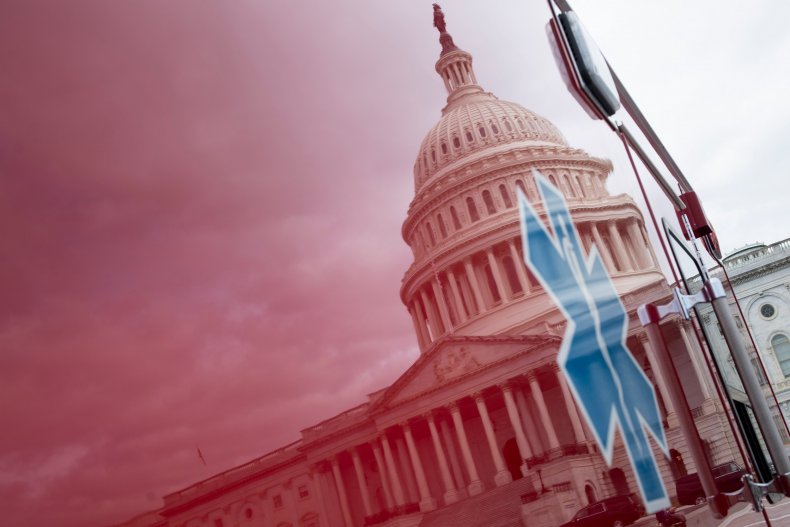 Nevada reported 1,374 newly confirmed COVID-19 cases when Biden first took office. But while that number dropped down to 141 by May 28, it has since risen back up to 492 by June 28. On July 2, the state reported 319 new cases. Between May 28 and July 2, the state has experienced a 126 percent increase in daily cases.
On May 1, Nevada's Democratic Governor Steve Sisolak ended all statewide social distancing requirements. The state's mask mandate remains in place indefinitely for non-vaccinated individuals. However, the Delta variant has caused 78 percent of new cases in the state, according to data collected from the U.S. Centers for Disease Control and Prevention (CDC).
On Wednesday, South Carolina reported its lowest-ever COVID numbers since May 25, 2020 when the state reported 202 newly confirmed cases. But while the state reported 75 new cases on June 19, 2021, the number of new cases has been slowly creeping upwards ever since. On July 6, the state reported 208 deaths—a 177 percent increase from the number reported on June 19.
In June, South Carolina's Republican Governor Henry McMaster allowed the statewide coronavirus emergency order to expire. In May, he signed an executive order forbidding mask mandates by any local governments. While there don't seem to be statistics on the Delta variant in the state, health officials worry that it may spread since only 42.6 percent of the population has been vaccinated, according to The Columbia State.
The U.S. Surgeon General Vivek Murthy has said the variant is quickly spreading throughout the country and poses a serious risk to unvaccinated people. He called the variant "highly transmissible."
"It will very quickly become the dominant variant in the United States," Murthy said in a July 2 PBS NewsHour interview. However, he also said that the current COVID-19 vaccines offer a high degree of protection against the variant.
Last Thursday, CDC Director Dr. Rochelle Walensky estimated that 25 percent of all COVID-19 cases in the U.S. are now due to the Delta variant.
American citizens and health care experts fear that the variant could contribute to a wave of new infections following the Fourth of July weekend. On Friday, President Joe Biden worried that "people will die" by attending large gatherings where few people had been vaccinated.
While Biden said it was "unlikely" that the variant could cause further lockdowns, he also hesitated to rule out the possibility completely.
Newsweek contacted the CDC for comment.