Louisiana Mandates Mask Wearing as It Reports Over 2,100 New COVID-19 Cases
Louisiana's Democratic Governor John Bel Edwards announced Saturday that the state would now require citizens to wear face masks in public.
The announcement comes as the state announced 2,167 new cases of the coronavirus on Saturday. Friday also saw new cases break 2,000. With 23 additional deaths from the disease reported Saturday, 3,295 Louisianians have died during the outbreak.
"It's become clear to me the current restrictions are not enough," Edwards said. "We cannot risk losing our capacity to deliver hospital care."
The order goes into effect on 12:01 a.m. Monday, and requires face masks for those in public, with exceptions granted to people under 8 years old and those with severe medical conditions making it hard to wear the mask.
"So let's be good neighbors to one another and realize we all have a role to play," Bel Edwards said. "If we want to bend the curve again, and get this back under control without having to go back to Phase 1 or Phase 0, now is our time. Don't wait 'til tomorrow, don't wait 'til next week or next month, because we won't have any time left at that point."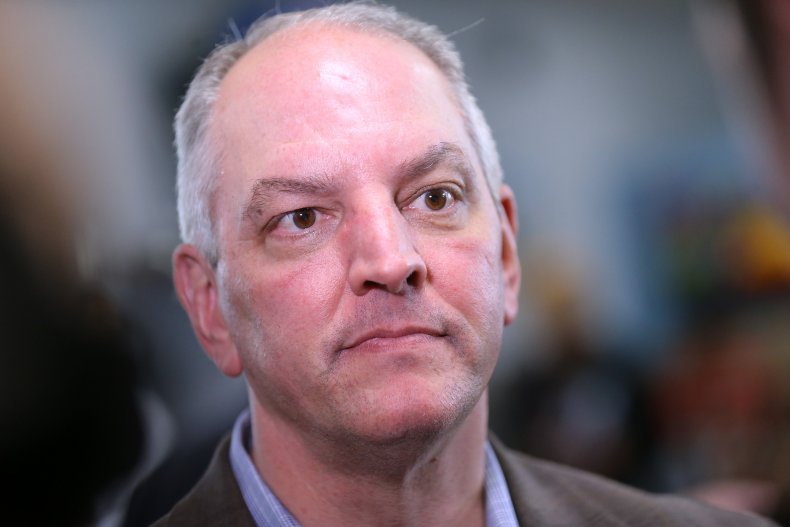 In addition to the face mask mandate, the new order also closes bars, including those that serve food, for in-person service. Those who offer food or drinks to-go only may remain open. Indoor gatherings are limited to 50 people, and outdoor events require social distancing. People violating the mandate will be cited with trespassing, however, Bel Edwards did say that citations would not be a first response. He also said that churches had some additional leeway.
"The mandate, in short, does apply to churches, but we will not be enforcing it in churches. We're not gonna be citing pastors," Bel Edwards said. "But I am encouraging them to understand that that particular setting, because you have people there often for an hour or longer, it really is important that they wear their masks."
Nearly half of all states have instituted similar orders as COVID-19 rates spike. Last week, Texas Governor Greg Abbott, a Republican, announced that masks would be required in all counties in his state with 20 or more coronavirus cases.
"Wearing a face covering in public is proven to be one of the most effective ways we have to slow the spread of COVID-19," he said in a statement following the order's announcement. "I urge all Texans to wear a face covering in public, not just for their own health, but for the health of their families, friends, and for all our fellow Texans."
States that have enacted face mask mandates include California, Connecticut, Delaware, Hawaii, Illinois, Kansas, Maine, Maryland, Massachusetts, Michigan, Nevada, New Jersey, New Mexico, New York, North Carolina, Ohio, Oregon, Pennsylvania, Rhode Island, Texas and Washington.
The graph below from Statista shows a new surge in COVID-19 cases in the U.S.