Texas Republicans Rebuke Governor for Mask Mandate as COVID-19 Cases Spike
Texas Governor Greg Abbott has irked county Republican factions with the use of his executive powers to mandate COVID-19 responses with cases spiking statewide.
Abbott, a Republican himself, last week enforced the use of face masks statewide, for all counties with 20 or more coronavirus cases, stating they must be worn in public spaces. This order applies to the majority of counties in Texas.
"Wearing a face covering in public is proven to be one of the most effective ways we have to slow the spread of COVID-19," he said in a statement following the order's announcement. "I urge all Texans to wear a face covering in public, not just for their own health, but for the health of their families, friends, and for all our fellow Texans."
As well as this he issued a proclamation prohibiting most gatherings in excess of 10 people.
Several counties in the state have approved censure resolutions against Abbott amid his pushes to contain the virus, formally condemning his actions and accusing him of violating the state party's principles.
These censures can request the state party to penalize Abbott.
If passed, this could mean a decision that "no Rule or Bylaw enacted by any division of the Party at any level that demands the Party be neutral in intraparty contests shall be observed with respect to the named candidate" while it could also state "no financial or other support shall be provided to their campaign by the Party except that which is required by law."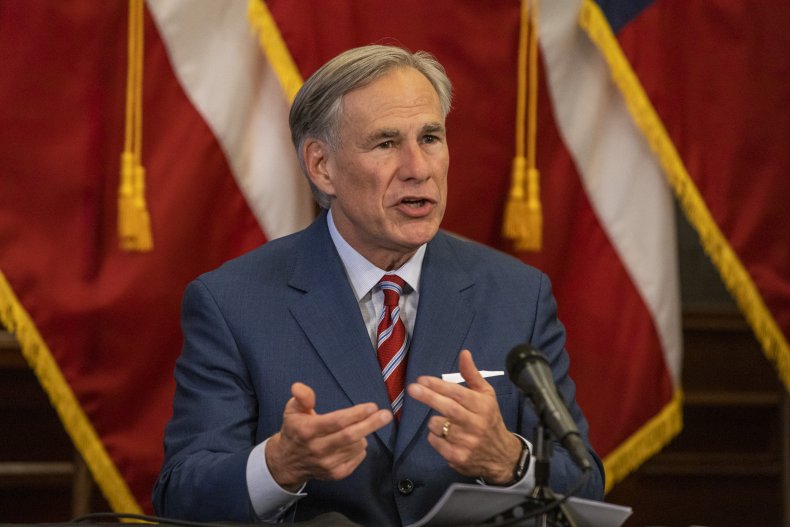 Montgomery County is among the largest Republican voting counties to have moved against Abbott, and its resolution levels that he "exceeded his constitutional authority as governor by repeatedly creating law via executive order."
The Texas Tribune reported that Ector, Harrison, Llano, Denton and Hood counties have also backed censure resolutions.
These censures will be considered at the upcoming Republican Party of Texas convention next week.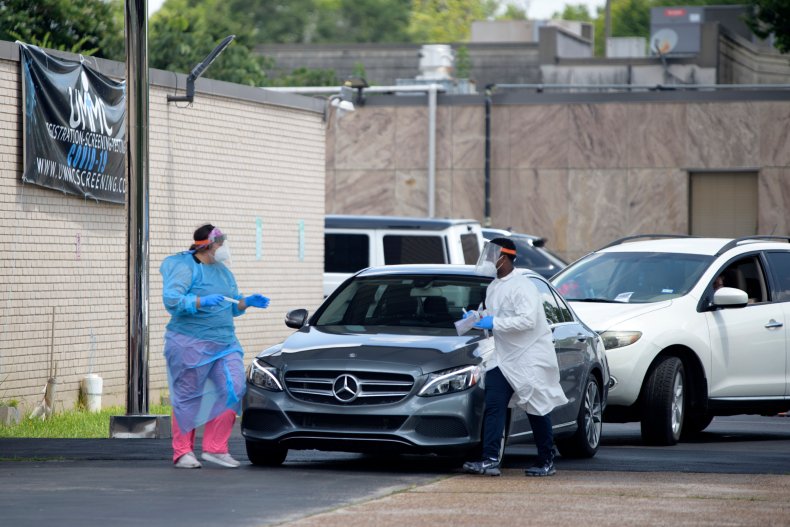 Newsweek has contacted Gov. Abbott and the Republican Party of Texas for comment.
It comes amid a spike across Texas, with the state having broken daily high case recording rates in recent days, while death rates have also spiked.
White House Coronavirus Task Force coordinator Dr. Deborah Birx described Texas as a "red zone" state, along with Arizona, Florida and California on Wednesday.
Local officials within the state have suggested the reopening in the state has contributed to the rising numbers.
Across the U.S., active cases nationwide have surged by nearly 50 percent in a month.
The below graphic, from Statista, shows the spikes in figures across the country.