Louisiana Sheriff Slams Killing of Driver Waiting in Line at Gas Station After Hurricane Ida
A Louisiana man is dead following a violent altercation at a gas station in Metairie, just outside of New Orleans, and a suspect linked to the killing has surrendered, authorities said on Saturday.
The incident reportedly occurred Friday at around 4:15 pm. The gas station had been experiencing considerably long lines in the wake of Hurricane Ida and the destruction it brought to the region.
The victim, Dwayne Nosacka, 36, and the suspected shooter, Walter Sippio, 20, were waiting in line for gas when an argument broke out between them. It is still unknown at this time what the two were fighting over, but it is believed to have been about getting gas and not some other issue.
The conflict continued to escalate until Sippio went back to his vehicle, pulled out a firearm, and allegedly shot Mosacka in the chest.
Sippio reportedly fled the scene in his vehicle soon after, leaving behind a large crowd of stunned onlookers. Those onlookers reportedly continued to pump gas while Mosacka was lying on the ground.
Paramedics later arrived and took the victim to the nearby University Medical Center. Once there, he was officially pronounced dead.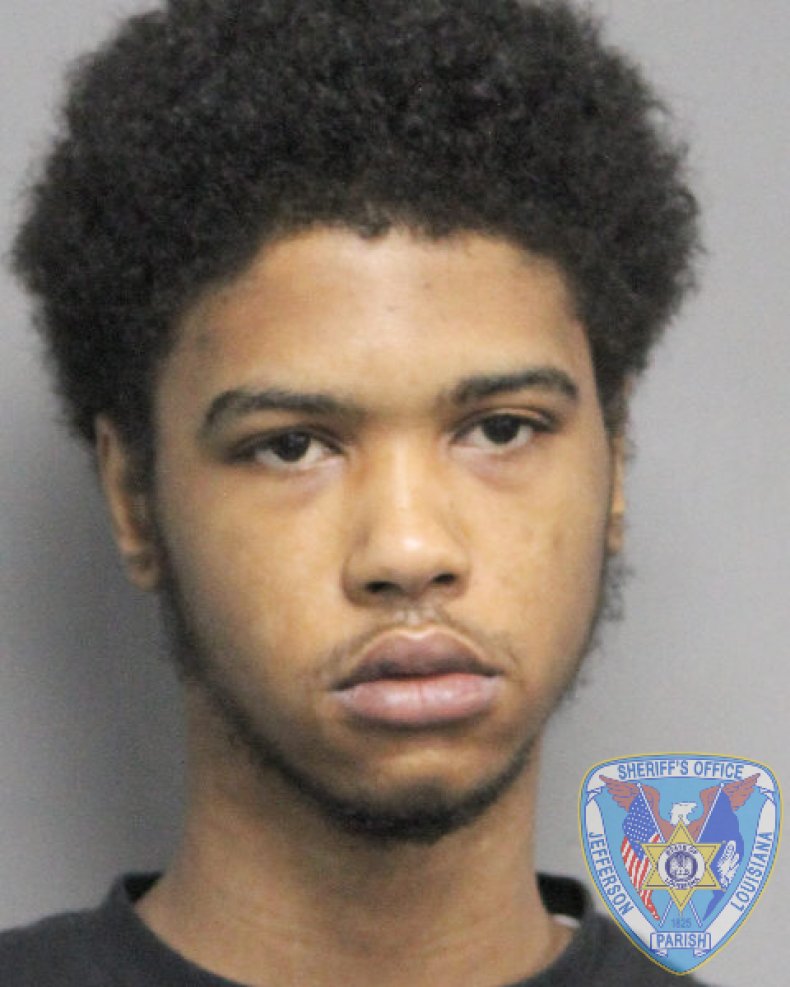 In a press release sent to Newsweek on Saturday, the Jefferson Parish Sheriff's Office confirmed that Sippio had surrendered himself to authorities while attempts were being initiated to locate his vehicle. While speaking with investigators, he initially claimed to have acted in self-defense, but this was contradicted by numerous eyewitness reports.
The suspect was booked at the Jefferson Parish Correctional Facility on Saturday morning and was being held on a $500,000 bond.
Jefferson Parish Sheriff Joseph Lopinto gave an earlier statement to the local press, admonishing the suspect for shooting someone over something "ridiculous."
"Unbelievable that people can't act like adults in this situation," Lopinto said. "Nobody needed to lose their life over freakin' gas today. This is absolutely ridiculous... To bring a gun to a gas station and take this type of action is crazy."
Heated exchanges at gas stations in the Jefferson Parish area have been a growing issue in the wake of Hurricane Ida. Lopinto previously issued a statement on Wednesday urging residents to remain calm while waiting for gas after his deputies began responding to more and more calls from local service stations.
"Have some patience," Lopinto said. "If you can't handle that, then you don't need to be here."
He also revealed that this incident was the second time that a gun had been pulled during a gas station altercation on Friday. He did not go into extensive detail on that matter but did say that there had been an arrest following the earlier incident.
Updated 4:14 PM ET, with information about the suspect's arrest and the victim's identity.