After three days of testimony, the Louisville Metro Police Department Merit Board decided Wednesday to uphold the firing of former Detective Joshua Jaynes, the officer who obtained the search warrant for Breonna Taylor's apartment.
Former interim chief Yvette Gentry fired Jaynes after she learned he lied on the affidavit, saying he had personally confirmed certain details in a case surrounding Taylor's ex-boyfriend, convicted drug trafficker Jamarcus Glover, when in fact he had gotten the tip from another officer.
Jaynes appealed the initial firing, saying his termination was "disproportionate" discipline compared to what other officers have received for similar actions.
"I'm here today because I believe I didn't do anything wrong," Jaynes testified to the Merit Board Wednesday. "Am I a human being? Yes. Am I a police officer? Well, I was a police officer. But I did everything to the best of my knowledge, I did."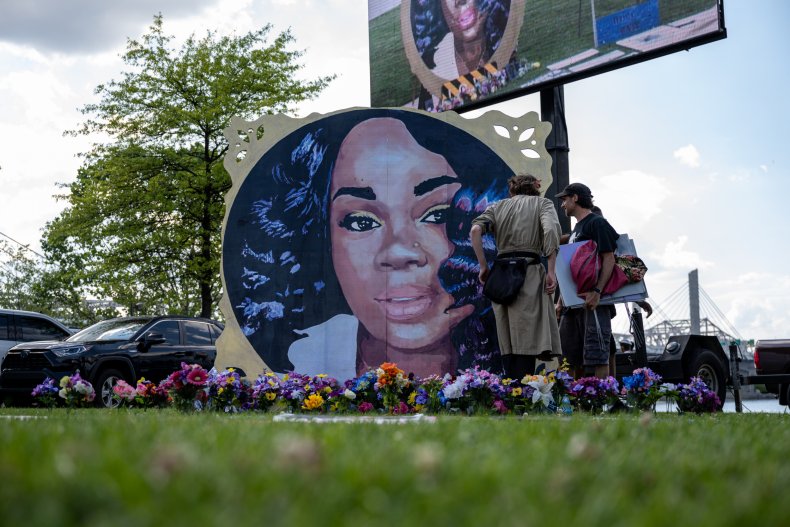 Gentry said Wednesday she sticks by why she made her original decision to fire Jaynes in January of 2021 based on his "untruthfulness" when he wrote the affidavit, according to a reporter from WHAS11 news who was on the scene.
On the affidavit in question, Jaynes wrote under oath that Taylor's ex-boyfriend and his associate were using her address to receive packages potentially containing illegal drugs. Jaynes said on the affidavit that he personally confirmed package deliveries with a U.S. Postal Inspector.
But about one month later, Jaynes admitted that he actually had gotten that information from a supervisor, Sgt. Jonathan Mattingly, and hadn't actually verified it independently as he stated.
In May 2020, a U.S. postal inspector in Louisville said Metro police had not used his office to verify that information.
Gentry said Jaynes further violated department policy by failing to fill out a required form in addition to the affidavit.
"Any accountability and any level of justice is a step in the right direction," said attorney Sam Aguiar, who represents Breonna Taylor's family. "This, along with so many other egregious actions by LMPD members, is why Breonna Taylor" was killed.
Jaynes' attorney, Thomas Clay, said he will take the case to Jefferson Circuit Court.
Jaynes was asking for a controversial no-knock search warrant because he was concerned drug evidence could be destroyed with a knock warning. Taylor was not a suspect in the case, but she was named on the warrant nevertheless and became a casualty of the police shooting.
Newsweek reached out to attorney Sam Aguiar for comment.