'Love Is Blind' Finale: Who Got Married and Who Broke Up?
It was the moment of truth for the five couples forged on Netflix's Love Is Blind in the final episode of the series, which dropped Thursday on Netflix. But who made it down the aisle and said, "I do?" and who ended up abandoned at the altar?
Warning: Spoilers ahead.
To recap, the premise is this: Love Is Blind, billed as a dating experiment, follows singles looking for love as they are introduced to several potential matches sight unseen in order to discover whether love can be blind. In the early stages, the contestants were placed into individual pods and made to foster a connection with each other through conversations alone.
If there was a connection, the contestants propose and only then do they get to meet and see each other for the first time and then plan their wedding in the space of four weeks. In the final episode, we see each of the couples on their wedding day, where they will make the final decision whether to go ahead with the wedding.
The five couples left standing in the finale have had their issues and not all of them were ready to commit to each other.
Here's what happened:
Damian Powers and Giannina Gibelli
Did they get married? No.
Things didn't go as planned for Damian and Giannina as Damian decided to call it quits at the altar, despite saying he still loved Giannina.
Damian said he didn't feel that Giannina was consistent in her feelings toward him throughout their brief relationship.
"I wasn't sure she was going to say yes," he explained to his friends. "And when she did, it melted my heart and broke it at the same time, because in that moment I was like, 'This isn't right,' because she's saying yes but everything she she showed me—her actions, her words, everything otherwise—said that she's not ready for marriage."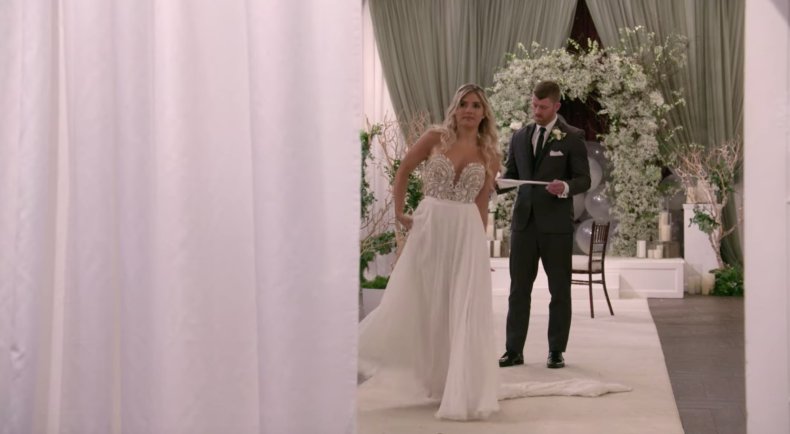 Matt Barnett and Amber Pike
Did they get married? Yes.
Surprise! Despite Amber being worried about Barnett getting cold feet, the couple ultimately said "I do" and tied the knot in the second wedding of the finale.
"I never would have guessed I'd be in a wedding gown right now with a ring on my finger and a whole new last name," Amber said after the wedding.
Fans had guessed the couple went through with the wedding after Amber posted an Instagram picture with a man that appeared to be Barnett.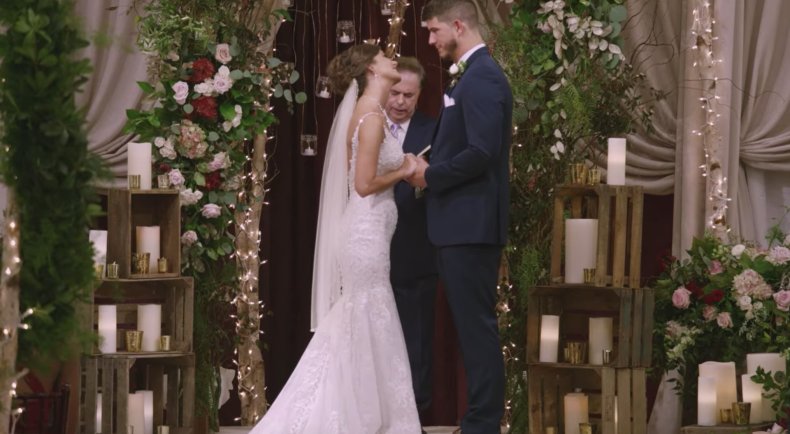 Kenny Barnes and Kelly Chase
Did they get married? No.
In another shocker, Kenny and Kelly did not get married, despite being one of the more compatible couples on the show.
Kelly was the one to ditch Kenny at the altar, admitting that she didn't feel as intensely about Kenny as she did her ex-boyfriend.
"My love, my feelings for him, aren't as intense as his apparently are for me," Kelly said.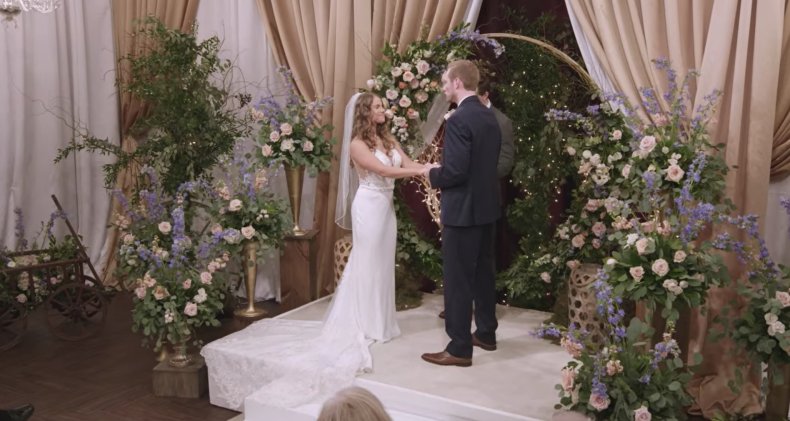 Mark Cuevas and Jessica Batten
Did they get married? No.
Less of a surprise: Mark and Jessica didn't get married, after all their commitment issues throughout the series, specifically Jessica appearing to have a crush on Barnett.
Mark said "I do," but Jessica decided to break up with him at the altar, saying, "I'm so proud of us for getting through the ups and downs, but I don't think either of us is ready to take this on."
Jessica later said she was not regretful about saying no. "I'm too much of a realist to take this big of a chance," she said. "I'm not actually sorry."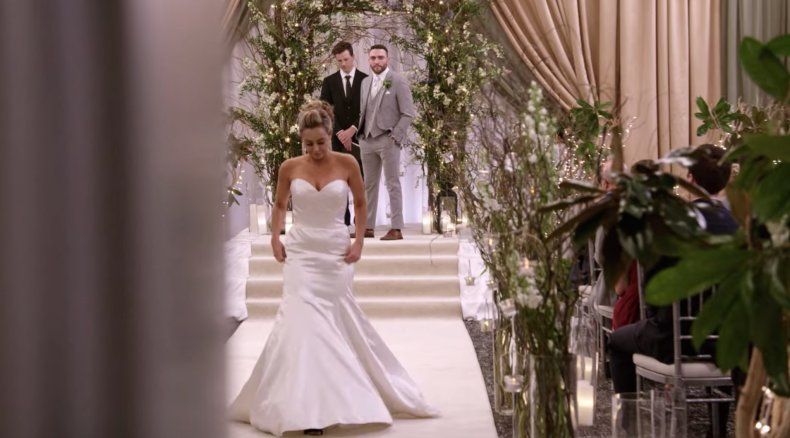 Cameron Hamilton and Lauren Speed
Did they get married? Yes.
Love Is Blind fans rejoice! Cameron and Lauren are proof that love is blind. Not only did the couple melt hearts with their whirlwind romance, overcoming the challenges of an interracial relationship, but they got married.
"I've been looking for Cameron for 30 years. Apparently he's been looking for me too. I'm glad we finally found each other," said Lauren.
"[Lauren] has everything I've always dreamed about in a partner," said Cameron.
Congratulations to Mr. and Mrs. Hamilton!
Love Is Blind is streaming on Netflix now.