Love Is Blind Season 2 came to an explosive end when the finale episode of the Netflix series aired on February 25. After weeks of dating sight unseen in The Pods, a romantic vacation to Mexico and meeting each other's families, five couples chose to walk down the aisle and marry.
But not everyone got their happy ending in Episode 10, titled "The Weddings," as some contestants were left heartbroken when their other half decided they did not want to get married following a whirlwind romance.
The outcome of the weddings may come as a surprise to some fans of the hit reality show, which will air the next episode on Friday, March 4. Until then Newsweek has broken down the couples who said "I do" to starting a new life as a married item, and the pairs who called time on their relationships at the altar.
Which Couples Got Married on Love Is Blind Season 2?
The aim of Love Is Blind is to find a true connection, without seeing your partner in the first instance. While this can be difficult, two couples managed to do exactly that—find love sight unseen. These are the couples that said, "I do" on Love Is Blind Season 2.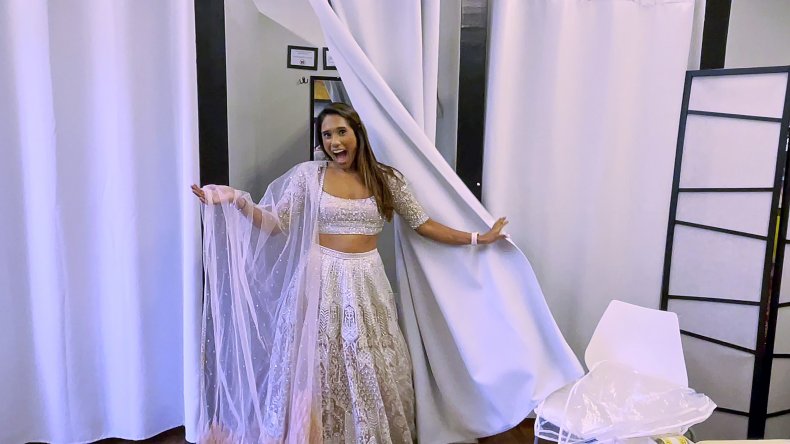 Nick and Danielle
Despite a roller coaster of a few weeks, Nick and Danielle decided they wanted to spend the rest of their lives together after meeting behind walls. The pair came close to breaking up just a couple of episodes before the finale show.
However, they put their differences aside and worked on their relationship to later be confident enough to commit to one another for eternity in front of a group of their family and friends on their wedding day.
Speaking after saying, "I do," Danielle admitted: "This is the last thing I thought would happen. It happened. We love each other and we care more about each other than we could ever express to anyone."
Jarrette and Iyanna
After a rocky start with Jarrette, Iyanna put her reservations to one side to become Mrs. Jarrette Jones. Previously she had expressed concerns about Jarrette initially asking Mallory whether she would marry him.
But any second thoughts the program coordinator may have had about Jarrette quickly vanished when the couple came face-to-face on their wedding day. After a lot of tears, both Jarrette and Iyanna said, "I do," with the latter having said she felt "so understood" and loved by the project manager.
Which Couples Did Not Get Married on Love Is Blind Season 2?
Marriage is no small feat and while some participants of Love Is Blind Season 2 were happy to take the ultimate leap of faith and commit to their partner for eternity, others could not see past the reservations they had about their significant other, nor could they ignore the warning signs.
Abhishek "Shake" and Deepti
Abhishek, commonly referred to as Shake, had openly admitted his struggle to form a physical connection with Deepti, despite falling in love with the information data analyst in The Pods. Even on his wedding day he grappled with the decision whether to say, "I do." Moments before the wedding ceremony he told his friends: "This isn't something that you can be, like, 80 percent sure. You know, it's like, you have to be 150 percent sure, right?"
When pressed on his feelings towards Deepti, he said: "I don't feel that kind of instinctual physical attraction." However, all his doubts seemed to disappear when he saw a radiant Deepti walk down the aisle in a dazzling traditional Indian bridal gown.
All looked well when the couple exchanged pleasantries, complimenting each other's looks. But the atmosphere quickly changed when Deepti refused to marry Shake, declaring that she "deserves somebody who knows for sure" after weeks of feeling overlooked and unappreciated by Shake.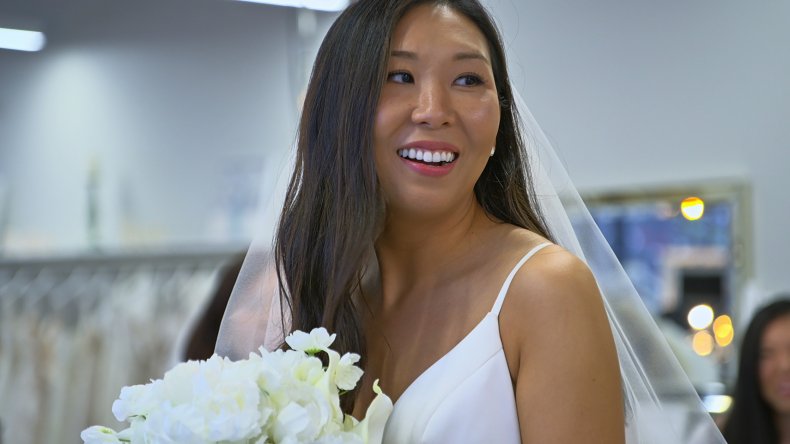 Shayne and Natalie
Arguably one of the most obviously well matched couples, Shayne and Natalie were regarded as the golden couple among the cast of Love Is Blind Season 2. Yet when a fight broke out between the two the night before their nuptials, Natalie decided to cut all ties with her husband-to-be.
In her piece to the camera after leaving Shayne at the altar, she said: "I feel like a weight has been lifted off my shoulders, and it just, like, affirms that I've made the right decision for myself.
"When I was walking down the aisle with my dad, I thought about how my dad makes me feel so safe and secure. And it's because I know that he always puts me in front of him. And I can trust him fully. And I realized I just don't have those same feelings anymore for Shayne."
Meanwhile, a visibly upset Shayne was inconsolable and stormed out of the wedding venue shortly after his wife-to-be left him. The real estate agent later told the camera crew: "I'm f**king hurt. I'm hurt, okay. I'm very hurt, I'm very sad."
Mallory and Salvador
Mallory had her pick of two men in The Pod and was nearly proposed to by Jarrette. Ultimately, she decided her heart was with Salvador and progressed with their relationship, even meeting his sisters.
Sadly, it was not meant to be as despite Salvador professing his love for Mallory he could not see past his earlier doubts, namely whether Mallory truly loved him and wanted to get married, and if he would be fully accepted by her family.
When Mallory read her vows Salvador was visibly emotional, however, it was not enough to seal the deal as he later told her he could not marry her. He doubled down shortly after and said he "needed more time."
All was not lost though, as the nearly-wed promised to go on a date and work on their relationship, although Salvador asked for a couple days to himself first to clear his mind and come to terms with the situation.
Love Is Blind Season 2 airs next on Netflix on Friday, March 4.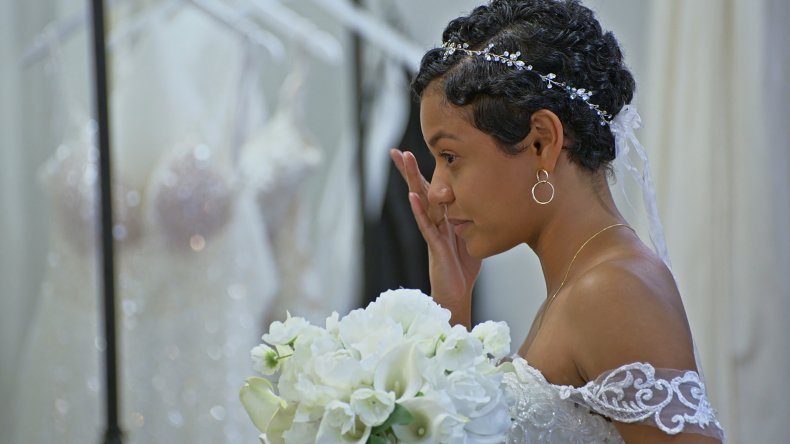 Correction 02/25/22, 05:16 a.m. ET: This article was updated to correct a typo with the word 'commit' in paragraph 17.