'Love Is Blind' Season 2 Release Date Revealed as Netflix Drops Official Trailer
Love is Blind's first set of episodes created two married couples, both of whom have just celebrated their third wedding anniversaries. Netflix is ready to see if they can add to that life with Season 2 of the dating show.
This January, the streamer released the first trailer for the Netflix dating show that is not Too Hot to Handle. This Season 2 promo revealed the show's release date, and it is coming very soon.
That Love is Blind Season 2 trailer promises "love is unexpected. Love is shocking. Love is blind!" It also gives us a glimpse at the cast for the new season—and promises plenty of tears and drama on the way to the altar.
Here's everything the new trailer reveals about Season 2, including its release date.
When Does 'Love Is Blind' Season 2 Come Out?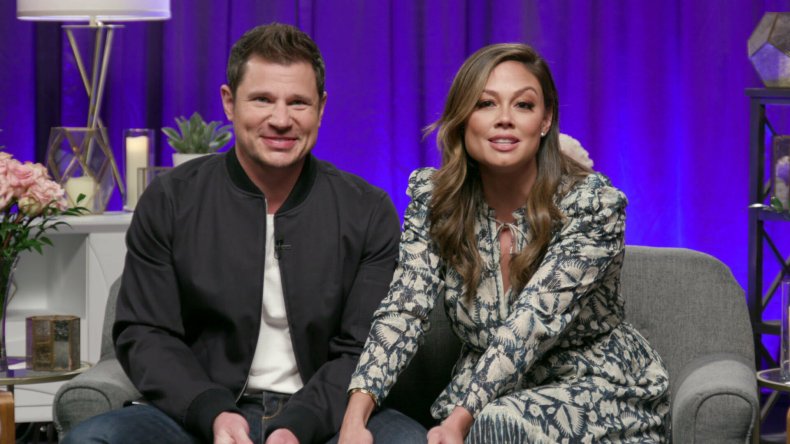 The trailer reveals that the release date for the show is Friday, February 11. Unlike Too Hot to Handle's new season however, episodes are not coming out all at once.
On the 11th, the first five episodes will be streaming on Netflix. The streamer will then release the next four episodes (6 through 9) on Friday, February 18, and the final Episode 10 on Friday, February 25.
All episodes will be released at the usual time Netflix launches episodes, 3 a.m. ET (midnight Pacific Time). The first season and the three "After the Altar" reunion specials are streaming now.
Has the 'Love Is Blind' Season 2 Cast Been Announced Yet?
No, the cast has not been officially revealed at time of writing, though we do already know some things about them.
For one, we know that Love is Blind has changed locations for its new season. While Season 1 was filmed in Atlanta, Season 2 had Chicago as its base, meaning those pods will soon be filled by Illinoisians.
The promo is heavy on random soundbites and shots of the contestants' hands and bodies, but light in the way of actual faces. In fact, the closest we get to learning anything about the new contestants is when one says: "I don't have boobs and a butt." Essentially, right now we know as much as the cast does when they enter those booths for the first time.
In an Entertainment Weekly interview, show creator Chris Coelen said of the new cast: "We want people who aren't just doing it for the attention. There's certainly plenty of places for people who want to do stuff for the attention. We wanted to be really dealing with people who were genuinely interested in it [finding love]."
What is confirmed by the trailer, however, is that NCIS: Hawaii lead Vanessa Lachey is back as host alongside her husband, former 98 Degrees member and Masked Singer winner Nick Lachey.
We also know that the show has already been renewed for Season 3, which has also been filmed already.