'Love Is Blind' Season 2 Reunion Recap: Awkward Encounters, Shock Revelations and Tears
The cast of Love Is Blind Season 2 gathered for an epic reunion special, where hosts Nick and Vanessa Lachey grilled the stars of the Netflix series about their time on the show. From the offset it was clear the reunion would be explosive, as Shayne and Abhishek 'Shake' immediately got into a dispute.
Needless to say, the show was filled with tears, tantrums and some interesting home truths, as the cast relived some of the most talked about moments of the season. As to be expected, the topic of whether love is truly blind was brought into question on several occasions.
While some cast members wholeheartedly agree love is blind after finding true love themselves and eventually marrying their co-star. Others were hesitant to agree due to their own experience on the Netflix dating show.
Newsweek has all the juicy details about the Love Is Blind Season 2 reunion show, including which couples are still together and what happened to the cast after the cameras stopped filming.
**Warning: This article contains spoilers from the Love Is Blind Season 2 reunion**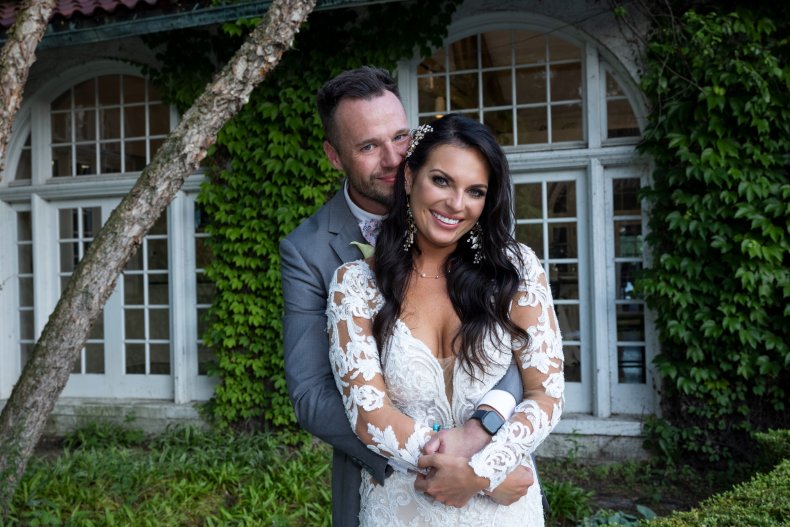 What Happened on the Love Is Blind Season 2 Reunion Show?
Shayne and Natalie
The reunion show kicked off by discussing the time Shayne appeared to gaslight Natalie when he mistook her voice for Shaina, 36. Speaking about the moment he got on the offensive, Shayne explained: "I played the victim card right away and tried to defend myself.
"That was - you know, as a man, that's not what you want to do. I just felt personally attacked because we're listening through a tiny little microphone through a wall. You hear it differently."
The Real Estate Agent went on to apologize to his former fiancé, Natalie, and added: "I really wish I would have just let her speak."
When asked about his different approach to dating both women, he admitted he wanted to "explore both situations" with Natalie and Shaina during his time in The Pod.
Jarrette and Iyanna
As a couple, Jarrette and Iyanna had to revisit some uncomfortable moments from Love Is Blind Season 2 during the Netflix reunion special. A particularly awkward moment was the video of Jarrette and Mallory flirting on the night all the couples met each other for the first time in real life.
Commenting after seeing the clip, Iyanna said: "So, that part was actually hurtful. Everything pre-proposal it's like I completely understand. Everything after was extremely hurtful for me to watch."
To which Jarrette added: "It was definitely a very inappropriate conversation. I think at that point I had chosen Iyanna and I was very safe in my choice and having that conversation should have never happened."
"And I definitely want to apologize to you for making you look crazy," he told his wife. "You know I would never want to do that ever again and that conversation should have never happened."
Salvador and Mallory
Much like Jarrette and Iyanna, Salvador and Mallory had to relive some less than pleasant aspects of the season. Known for wearing his heart on his sleeve, Salvador did not mince his words when he described the scene of Jarrette and Mallory at the couples' group gathering as "uncomfortable" to witness.
He added: "Guys, that was disrespectful y'all. Either one of you could have stopped that conversation immediately." Salvador later got an apology from Jarrette for mocking the ring he gifted Mallory.
On what happened with Salvador after the show, Mallory summarized: "We met for coffee and we chatted. But I think at the end of the day, we... I don't know, the connection wasn't really there and we just kind of understood that maybe it just didn't make sense to continue on."
However, Salvador refused to comment further on their relationship and simply said he "felt unheard" during their arguments. But he forgave her for everything that had happened.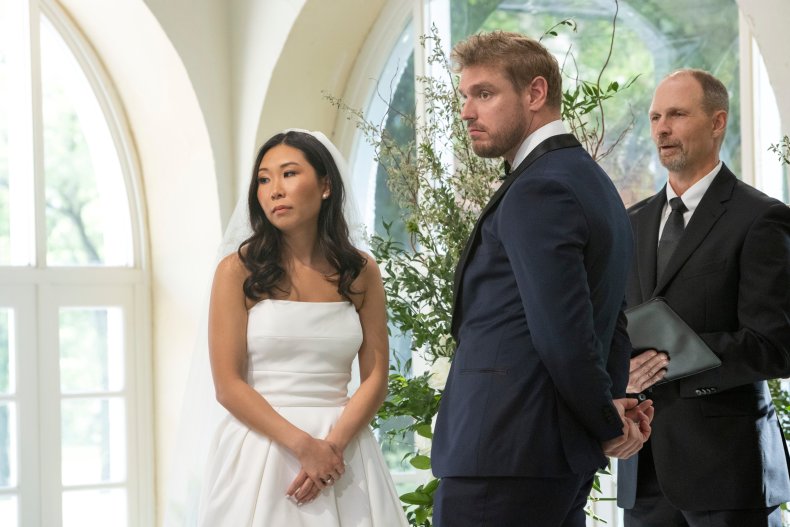 Abhishek "Shake" and Deepti
Shake had an interesting approach to the reunion show and began by explaining what he thought the show was meant to achieve, which was love and not the expectation of finding a wife in his humble opinion. However, his remarks were met with grunts from his fellow cast members, including his ex-fiancé Deepti.
He later said: "We all have our preferences and I won't apologize for that. I will be honest about what those things are."
But he went on to make unusual remarks, comparing marriage to making a huge purchase and describing what he wanted physically in a potential partner. Host Vanessa was clearly troubled by his comments and told him plainly, "you're on the wrong dating show".
Setting the record straight, Deepti said: "It's okay to not be physically attracted to a person. Guess what there are a million other people who are. It's the way you go about life. It's how you do it and how you say it that's extremely disrespectful and degrading to women."
Nick and Danielle
Co-ordinating in matching blue outfits Nick and Danielle spoke about their "blissful" relationship post marriage and how they no longer have some of the issues viewers saw them lament about during the season.
Nick and Danielle revealed they have been attending couples therapy and that Danielle has moved into her husband's home. They even shared a home video of them adjusting to living together, with Danielle letting slip that she had been gifted the wedding ring of Nick's uncle's great-grandma.
Kyle and Shaina
Although Kyle and Shaina did not make it down the aisle, as the former called off their engagement and consequently their wedding, they both attended the reunion show to discuss the events that took place during the show.
Admitting she should have never accepted his proposal, Shaina expressed: "Honestly, looking back on it I should have said no right away to you. I could have avoided a whole bunch of drama and mess. I'm owning that."
A visibly disappointed Kyle said: "If you had just said no it would have saved so much trouble."
Shockingly, Kyle admitted he should have proposed to Deepti and gushed about how amazing she is and how he should have spent more time getting to know her. Could a relationship blossom between Kyle and Deepti?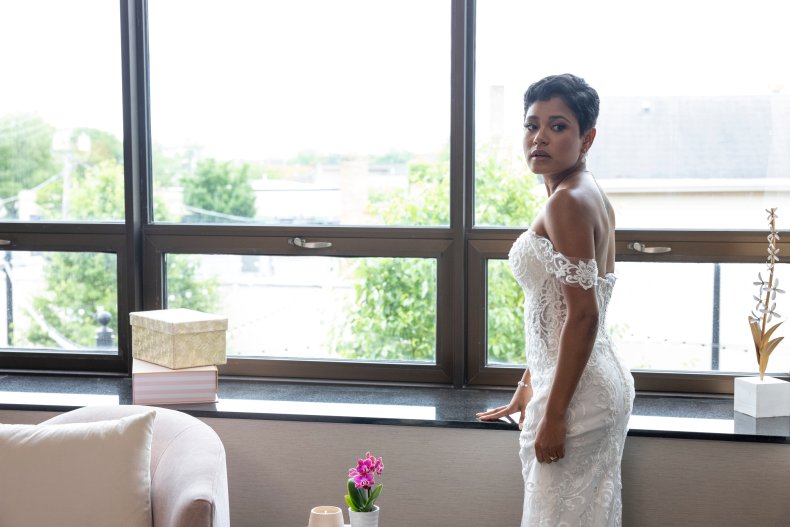 Correction 03/04/22, 10:38 a.m. ET: This article was updated to remove a typo in paragraph 19 where 'he' was corrected to be 'his'.