Which 'Love Is Blind' Season 3 Couples Are Still Together? Latest Updates
Love Is Blind: After the Altar has updated fans on the couples who got together during the third season of the hit Netflix dating show.
The series, hosted by married couple Nick and Vanessa Lachey, follows a group of singletons who are ready for marriage as they get to know various potential suitors in pods, unable to see or speak to each other face to face.
Love Is Blind contestants must get engaged without seeing their future life partners and only once the proposals have happened do they finally get to meet each other in the flesh.
For season 3, five couples got engaged, but in the end, only two said "I do" on their wedding day.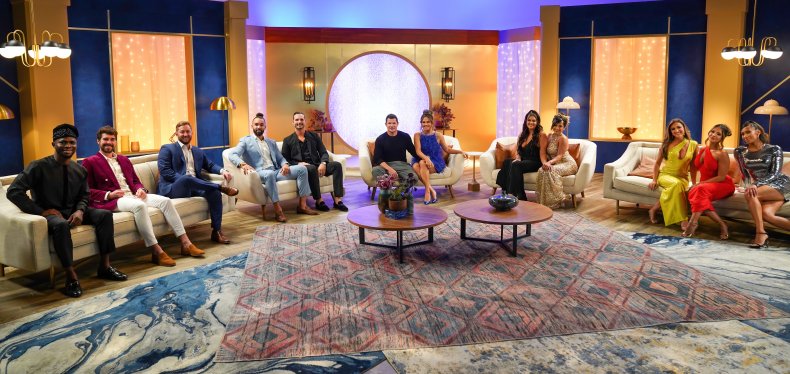 The three After the Altar episodes, released on February 10, have caught up with couples a year after their weddings, and have certainly given some interesting insights into the lives of the contestants.
Newsweek has everything you need to know about the latest updates on the couples of Love Is Blind Season 3.
Which Love Is Blind Season 3 Couples Are Still Together on After the Altar?
Alexa and Brennon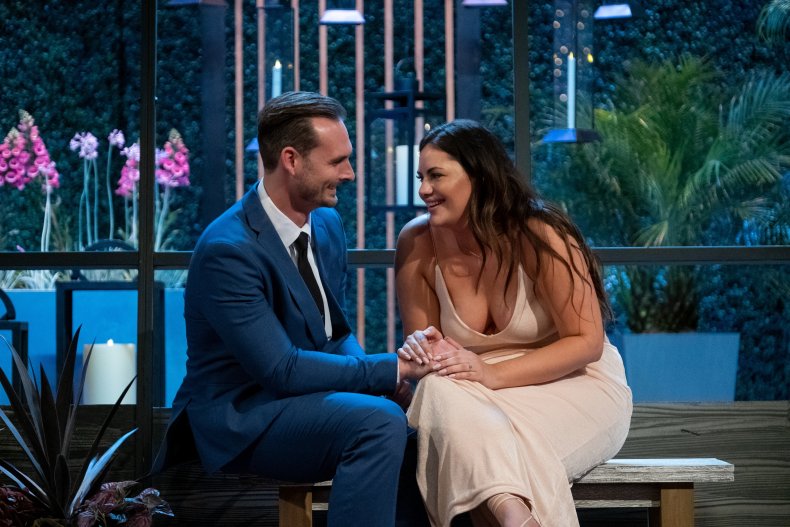 Brennon Lemieux proposed to Alexa Lemieux (then Alexa Alfia) at the end of the very first episode of Love Is Blind Season 3.
The pair had one of the smoothest journeys of the season and are still happily married.
In the After the Altar episodes, the couple are seen celebrating Alexa's birthday and enjoying dinner with their extended family, with Alexa's dad admitting he has been "pleasantly surprised" with how well their romance has turned out.
At the end of the episodes, Brennon gifts his wife a baby grow with the words "Baby Lemieux" on the front as the couple confirm their plans to start a family in 2023.
Colleen and Matt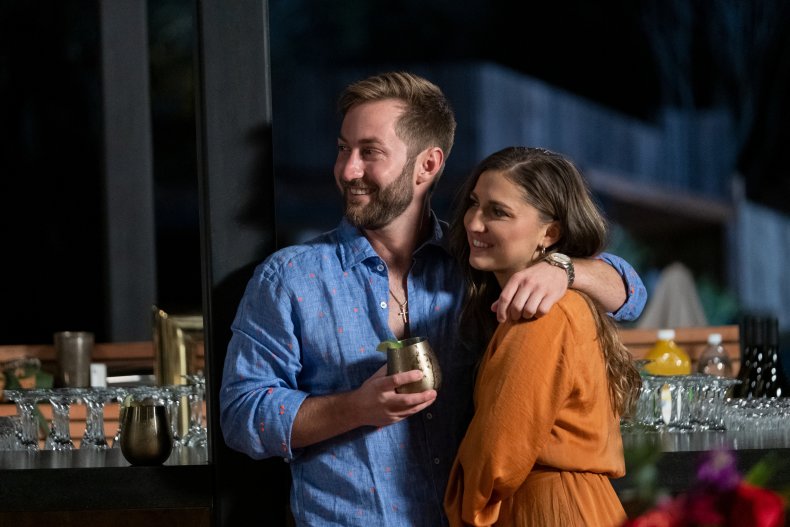 Colleen Reed and Matt Bolton surprised everybody when they both said "I do" on their wedding day.
The pair had a rocky road to the altar and both admitted on the morning of their nuptials that they had no idea which way the day was going to go.
Since tying the knot, Reed and Bolton have been living separately, but the After the Altar episodes show them making plans to move in together and the pair seems stronger than ever.
At one point Reed does admit to the other women that the first six months of marriage were tumultuous, but he says they are now in their "honeymoon" phase.
Nancy and Bartise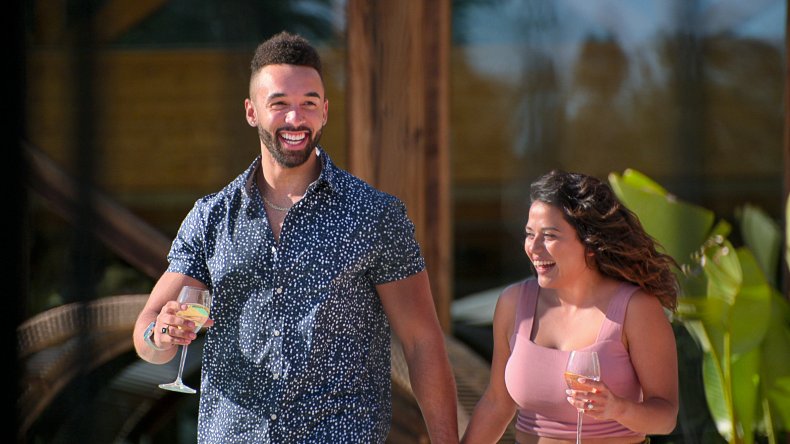 Nancy Rodriguez and Bartise Bowden had a very dramatic wedding day after Bowden said "I don't" at the top of the aisle.
Things got very heated as Bowden tried to explain his reasoning to Rodriguez, but he was continually interrupted by Rodriguez's brother, Steve, and her mom.
The After the Altar episodes show was Bowden and Rodriguez have been attempting to build a friendship in the 12 months that have passed since their tense wedding day.
This, naturally, does go down well Rodriguez's family who can't understand why she would still want Bowden in her life. Rodriguez's mom even brands her daughter's former fiancé a "piece of s***."
In the end, Rodriguez tells Bowden that she no longer wants to pursue a friendship with him as it is not adding anything to her life.
Zanab and Cole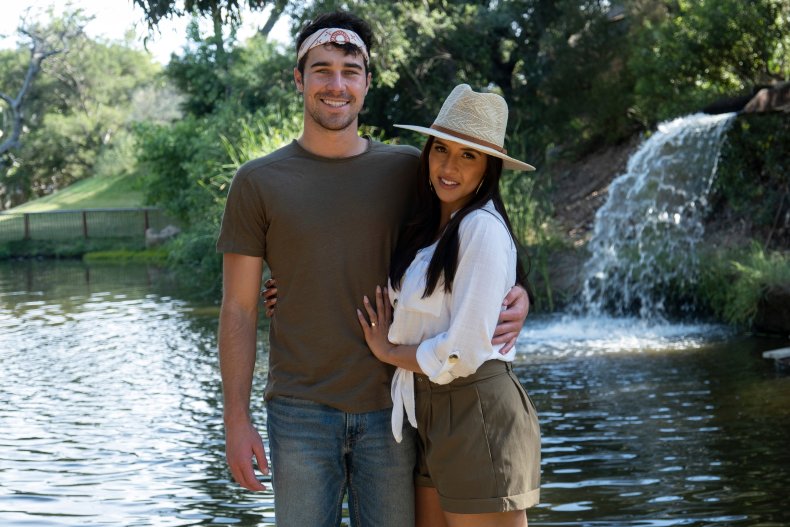 Zanab Jaffrey and Cole Barnett had a very turbulent time during their engagement and their wedding day ended in Jaffrey saying "I don't" as part of an epic speech to her fiancé.
In her address to Barnett, Jaffrey told him: "You have disrespected me, you have insulted me, you have critiqued me, and for what it's worth, you have single-handedly shattered my self-confidence.
"And the messed up thing is I know love you... but love shouldn't feel this way. I can't marry you."
Barnett and Jaffrey had an awkward get-together at the Love Is Blind reunion, which they confirmed was the first time they had spoken since their wedding.
Though they didn't manage to make peace at the reunion, the former couple do seem to make more progress in the After the Altar episodes as they have a sit-down chat about what went wrong in their relationship.
It doesn't look like they will be pursuing anything romantic together in the future, however, as Jaffrey says she is "extremely single" and has been working on herself with a new therapist.
Barnett, meanwhile, is seen discussing his plans to move from Dallas, Texas, to San Diego, California.
Raven and SK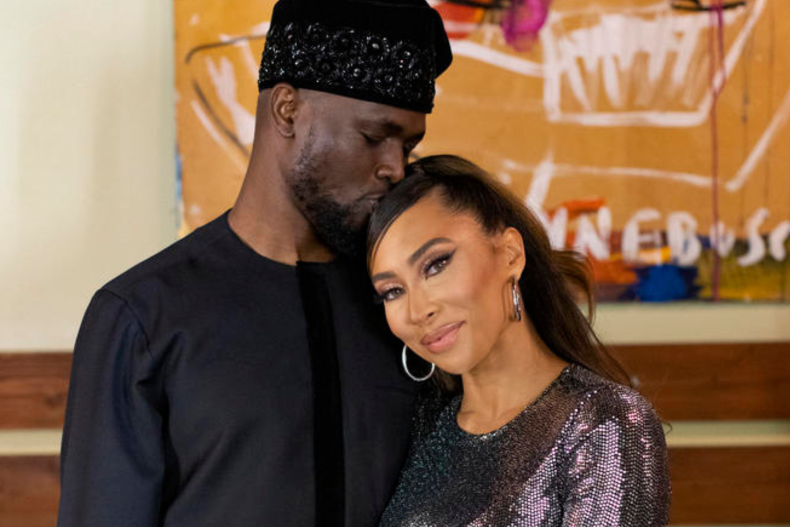 At their wedding, SK Alagbada left Raven Ross, and everyone else in the room, shocked when he said "no" to marrying his co-star.
The pair had made their way through several relationship struggles in the lead-up to their wedding day. But, ultimately, the groom felt that the fact he was about to move from Dallas to California for school was not a good start to a marriage.
Despite the awkward wedding scenes, during the reunion episode, which was released on Netflix in November 2022, Ross and Alagbada confirmed that they were dating again. They even shared a kiss in front of the cameras.
Just weeks after the reunion episode aired, the pair announced their split, however, the After the Altar episodes were filmed before their break up so fans see them together in these episodes.
Alagbada even proposes to Ross (for the second time) and the pair are seen making plans for their future as husband and wife.
The After the Altar episodes end with Ross giving a self-filmed confessional interview where she states that their engagement is over due to Alagbada cheating on her.
Alagbada has previously denied the cheating rumors, which began to swirl on social media at the time of their November 2022 split, saying the allegations have been "falsely misrepresented."
Love Is Blind Seasons 1- 3 are available to stream on Netflix. The show's executive producer Chris Coelen confirmed to Newsweek last year that filming for Season 4 was already underway.