Lovelife Krush Is a Smart Sex Toy Making Kegel Fitness Fun
It's natural for pelvic muscles to weaken as a result of childbirth and aging, and throughout life. After birthing four babies, I can attest that an unexpected sneeze or robust laughter can often require a change of clothing. Strengthening the pelvic floor has various benefits, especially for new moms who want to rejuvenate their muscles, including the possibility of more intense pleasure and stronger orgasms. Kegel exercises, when done consistently, are a relatively simple way to achieve this, but remembering to do them and gauging progress can be challenging.
When I heard that the OhMiBod Lovelife Krush, a Kegel exerciser that helps strengthens pelvic muscles, incorporated a smartphone fitness app, it seemed that it could make this routine exercise less of a chore and feel more like fun. I also wondered if it could help get this part of the body back into shape.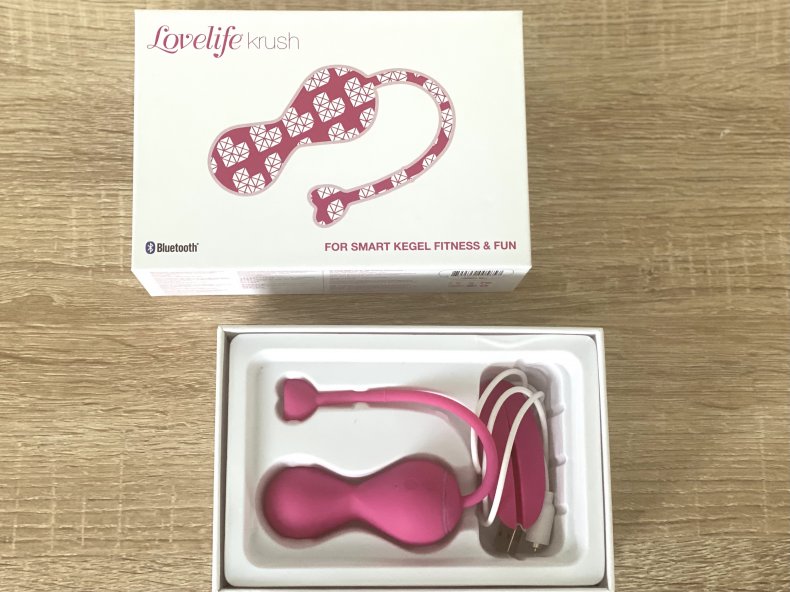 Omibod's Lovelife Krush won the Consumer Electronics Show's Best of CES Awards for Digital Health and Fitness Product in 2016. This gave me confidence that positive results would come from using it.
Lovelife Krush connects via Bluetooth to an app called TASL, short for The Art and Science of Love, which helps track the Kegel exercises. The Krush measures pressure, grip, endurance and control of your pelvic muscles, allowing you to set goals and monitor your progress using sensors and vibrations. The program includes pelvic training and voice-led instruction. However, it can be used without the app, as well. The device is rechargeable, waterproof and made of safe silicone.
How Does Lovelife Krush Work?
I had never used a device like this before and was a little unsure of what to expect. It's a bright pink, hourglass shaped device with a long tail with a heart at the end. It is shorter than a bullet vibrator, and insertion is similar to a tampon's, leaving the tail hanging out for easy removal once you are done.
You don't technically need to use lubricant, but it may help make insertion and removal more comfortable. These are some of my favorite lubricants specifically for this scenario, as well as for many others.
To start the exercises, there is a button on the front of the hourglass shape that will start a vibration pattern, or this can be initiated from the app. A training program with voice instructions guided me through exercises I selected based on experience level: First Timer, Sexy Trainer, Mom-to-Be, Flow Control and more. The key is to both squeeze and release. A gentle vibration signaled the start and end of each squeeze.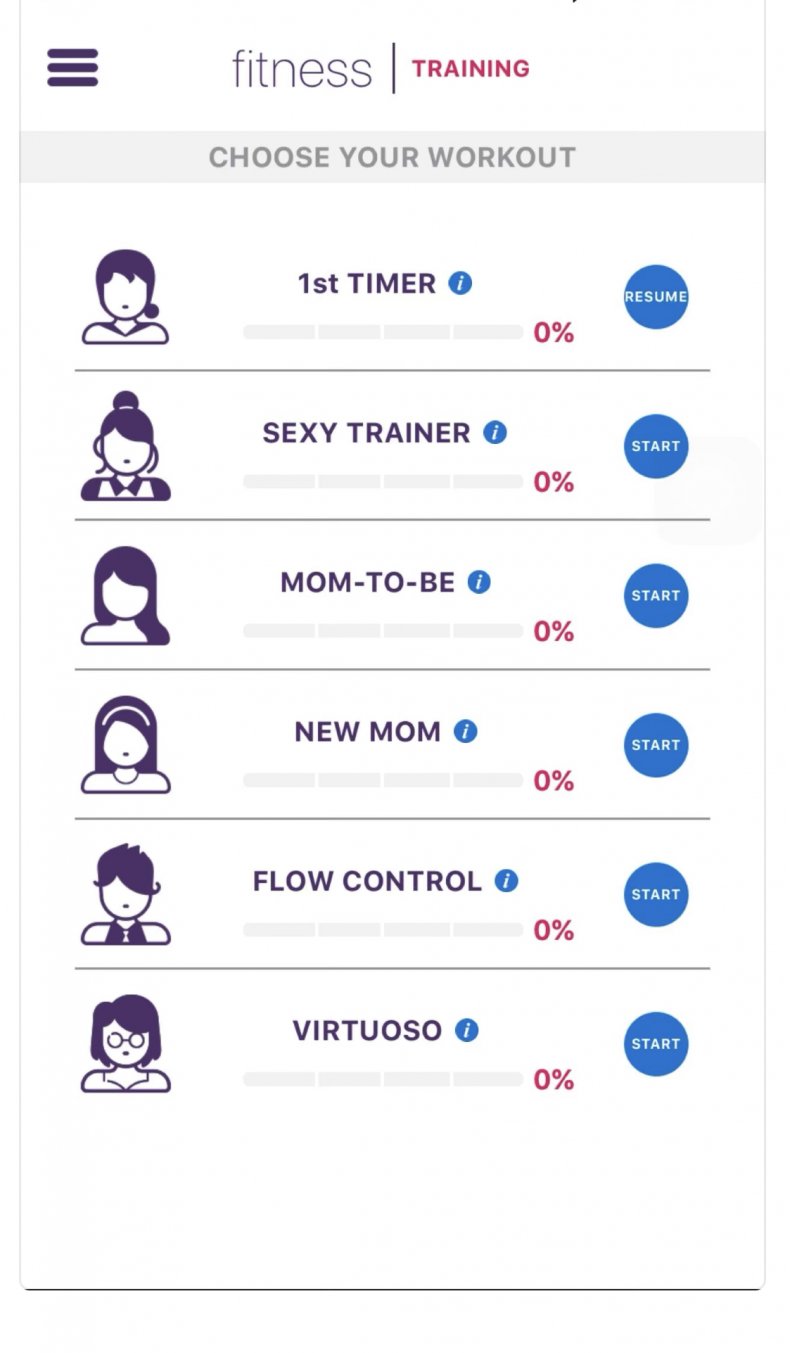 The range of options makes it an excellent device to gain strength back over the many different life stages. The app even has a setting to record goals and also helps you to keep track of them.
It was easy for me to complete the exercises—but challenging at the same time. Later, when I looked at my stats, I realized I had room for improvement. Like every woman, I could benefit from doing more Kegels. In the short time that I've used this device, I've noticed a difference and liked that I had something that could measure the effort I was putting in. Just having the adorable device around was enough of a reminder to put in the practice of doing Kegels more often than I was before. The Lovelife Krush feels like a worthwhile investment in a wellness area that is often overlooked.
Buy on Amazon.
Newsweek may earn a commission from links on this page, but we only recommend products we back. We participate in various affiliate marketing programs, which means we may get paid commissions on editorially chosen products purchased through our links to retailer sites.