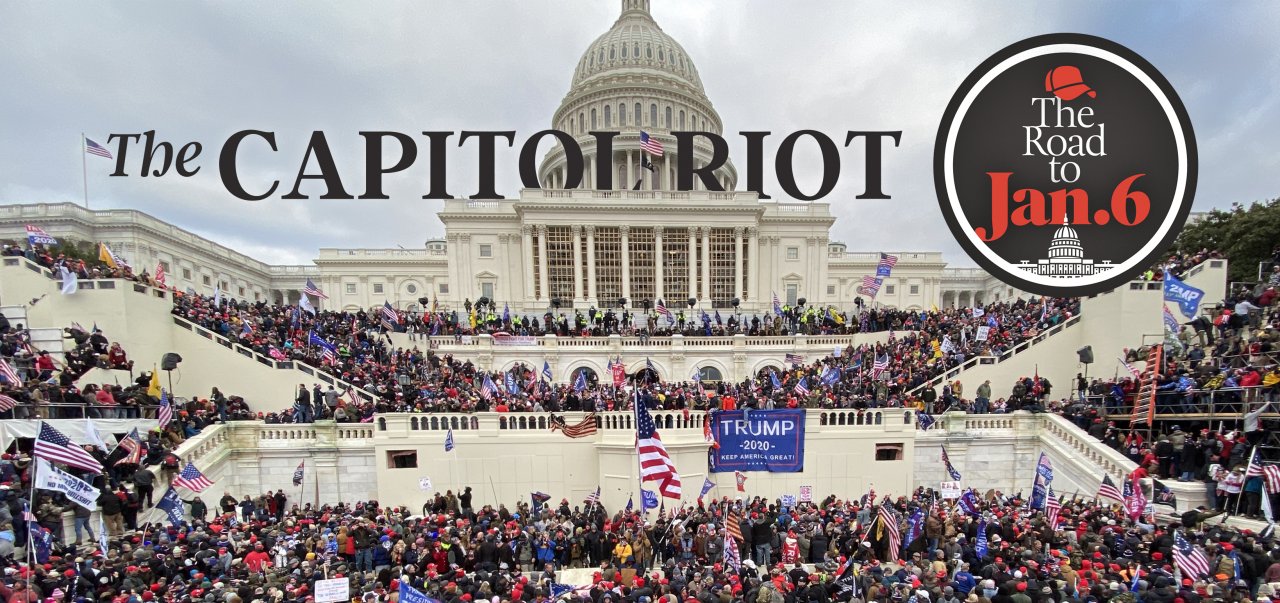 Loyal Donald Trump Pardoned Mike Flynn, Who'd Gone Down a QAnon Rabbit Hole
In this daily series, Newsweek explores the steps that led to the January 6 Capitol Riot.
On November 25, as the Thanksgiving weekend neared and the formal government transition to a Biden-Harris administration began, the Dow Jones Industrial Average closed above 30,000 points for the first time. Joe Biden's transition legal team met with the FBI and Justice Department to begin the background check process for high-level appointees.
Secretary of State Mike Pompeo told Fox News, "We'll do everything that's required by law. We'll make this work."
White House Chief of Staff Mark Meadows said in an internal memorandum to Trump administration appointees that they would "comply with all actions needed to ensure the smooth transfer of power." However, he forbade any communications with the Biden team "unless specifically authorized." Those who work in the Office of the President "are not permitted to speak directly with a member of the Biden transition team or the federal transition coordinator," he wrote.
Tweeting that the General Services Administration has been "terrific," the still recalcitrant President Trump gave his blessing to the transition as well, adding that "... Emily Murphy has done a great job, but the GSA does not determine who the next President of the United States will be."
In fact, the presidential election results were formally certified in Pennsylvania that day, and Governor Tom Wolf signed the Certificate of Ascertainment, making the certification of Pennsylvania's electors conclusive.
Donald Trump fought on, though, and in a sign of his allegiance to his most loyal defenders, the president pardoned retired Army Lt. Gen. Michael T. Flynn, his first national security advisor who'd been forced to resign in light of news reports that he lied to Vice President Mike Pence and others regarding conversations he had with Russian Ambassador to the U.S. Sergey Kislyak. Flynn served for 22 days in January and February 2017.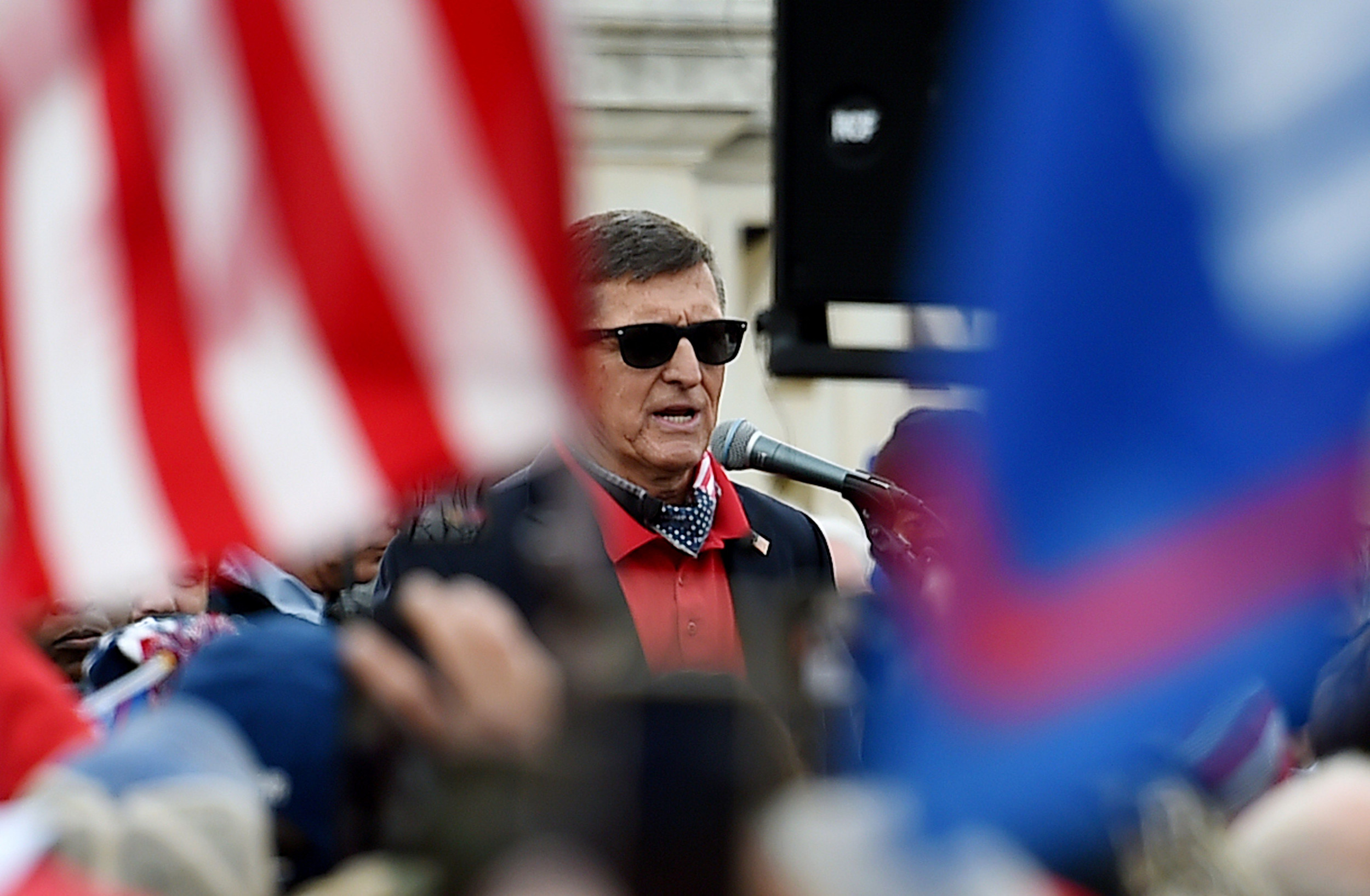 `It was reported that Flynn, along with son-in-law Jared Kushner, tried to facilitate the transfer of nuclear technology from the U.S. to Saudi Arabia, for use in a proposed joint U.S.-French-Russian-British project. And he was being investigated for illegal lobbying on behalf of the Turkish government. In the first days of the Trump administration, he told the White House Counsel Don McGahn that he was under federal investigation for his dealing with Turkey, that he had not reported his lobbying, as was required by law. Flynn subsequently reached a deal to plead guilty to a felony charge and agreed to cooperate with special counsel Robert Mueller—mostly to save his son, who was also implicated in Flynn's Turkish business dealings.
In June 2019, Flynn dismissed his conventional attorneys and hired Sidney Powell, the later Rudy Giuliani sidekick. Powell started speaking publicly about the Flynn case, saying that the retired general should be exonerated. Reports circulated that she talked to President Trump more than once about Flynn. With Powell's guidance, in January 2020 Flynn withdrew his guilty plea, claiming government vindictiveness and breach of the plea agreement in their continuing to pursue charges. The Justice Department then filed a court motion to drop all charges on May 7, 2020. The status of the case was still pending when Flynn was issued his full pardon.
But the man who roared "lock her up" at the Republican National Convention in 2016 and delivered a blistering attack on Hillary Clinton, further fell into world of conspiracy theories. Flynn hosted a QAnon event leading others in an oath to the organization. All during 2020, QAnon mounted an aggressive social media campaign arguing that COVID was manufactured in the Chinese laboratory and that the virus was part of a vast conspiracy to control the population. They argued that Black Lives Matter protests were not just being supported by dark forces of the "deep state" but that all the summer protests after George Floyd's death were violent.
But most important, QAnon argued that a group of Satan-worshiping pedophiles were secretly pulling the strings in Washington and the mainstream media. A December 2020 poll by NPR/Ipsos concluded that fewer than 47 percent of those polled couldn't correctly identify this statement as false: "A group of Satan-worshipping elites who run a child sex ring are trying to control our politics and media."
Flynn became a major proselytizer of a stolen election hidden behind the very deep state that he was a member of. The former head of the Defense Intelligence Agency would say in speeches that "the people decide" who is president, not the courts or the elites. "I will tell you one more time—because I've been asked ... on a scale of one to ten, who will be the next president of the United States, and I say Donald Trump. Ten. A ten."
"I don't know what happened to Mike," a retired Army general who had been a colleague of General Flynn's told Newsweek. The general requested anonymity because he didn't want to have his name publicly revealed. Flynn, he said, was a dynamic leader and brilliant intelligence officer, always pushing for a more aggressive and focused intelligence effort, as well as for less secrecy with American allies in the war on terrorism.
"Is it the allure of social media, of being a star and a so-called influencer?" the general said. "I just don't know, but I've watched some national security leaders, who are otherwise cautious men, descend into tweeting and building their brand, saying things that are extreme and intemperate, shaking my head."
"Maybe, thrown out of the lobbying and consulting world, Mike sees MAGA as his new client, hoping to score a payday promoting these ideas. I don't think he believes any of it. But if he does, God help us."