Russia Investigation: Republican Senator Lindsey Graham Says That Lying to the FBI Is Not 'a Big Event'
Senator Lindsey Graham (R-South Carolina) said on Sunday that lying to the FBI is not "a big event," while discussing the ongoing investigation into collusion between the campaign team of Donald Trump and Russia.
Speaking with CBS host John Dickerson on "Face the Nation," Graham said: "from the judiciary point of view, we found no evidence of collusion between the Trump campaign and the Russians."
Pressed by Dickerson about his perspective on the progress of special counsel Robert Mueller's investigation into the president's associates, Graham downplayed recent convictions and plea deals. In particular, he said that former Trump campaign foreign policy adviser George Papadopoulos's guilty plea to a charge of lying to the FBI was not that significant.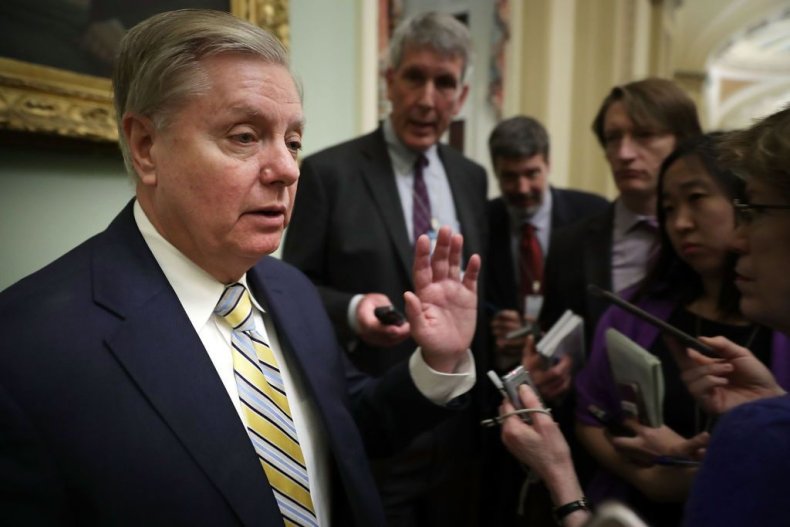 "You've got to look at the substance of what people pled to. Some people pled to lying to the FBI like Papadopoulos and got two weeks in jail. So I don't see this [as] a big event," the GOP senator said.
Turning to the Friday guilty plea of Trump's former campaign chairman Paul Manafort, Graham said Manafort "could have a lot of stuff or he could just have stuff around, you know, financial transactions."
He suggested that Michael Flynn, who briefly served as Trump's national security adviser and is a retired U.S. Army Lieutenant General, "would know a lot." However, Graham insisted that he hasn't "heard anything coming out of the Mueller world showing collusion between Trump and the Russians." He continued saying he trusts Mueller "to be honest and fair" as the investigation goes on.
The South Carolina politician also attempted to shift the focus of the questioning, criticizing Democrats for not showing concern for "corruption at the Department of Justice and the FBI regarding the Clinton email investigation." Graham also insisted that Republicans in the Senate and Congress have not done anything to hinder the ongoing probe into Russian collusion.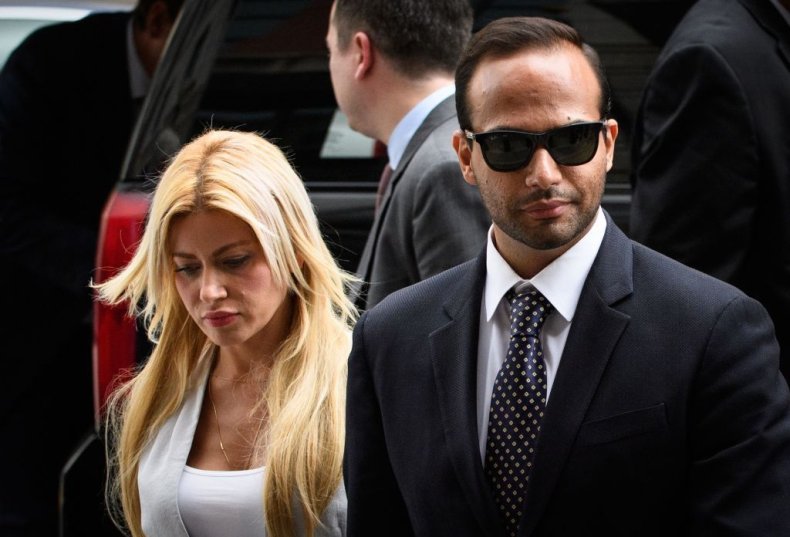 "Not one Republican in the Senate has done anything to stop this investigation. The leadership of the House and the Senate – are Republicans – have pledged their efforts to make sure that Mr. Mueller finishes his job," he said.
Graham served as a member of the House Judiciary Committee during the impeachment of former President Bill Clinton, a Democrat, in 1998. During the proceedings, which lasted into 1999, the senator famously said Clinton could be removed from office "if this body [Congress] determines that your conduct as a public official is clearly out of bounds in your role . . . because impeachment is not about punishment. Impeachment is about cleansing the office. Impeachment is about restoring honor and integrity to the office." Although Clinton was impeached, he was not removed from office.
The headline of this story has been corrected to fix a typo in the spelling of Senator Lindsey Graham's name.