Where M's Touching Tribute to James Bond at the End of 'No Time to Die' Originates From
No Time to Die marks Daniel Craig's last-ever outing as 007, after making his debut as the suave secret agent in Casino Royale in 2006.
Since then, Craig's Bond has fallen in love multiple times, has grieved the loss of his beloved M (Dame Judi Dench) and has fought more bad guys than we can shake a stick at.
With a surprising and unparalleled finale, the ending of Bond 25 will no doubt spark widespread discussion among fans.
After the movie's epic and explosive final action sequence concludes, several of the characters gather to come to terms with what happened. While reflecting they share a notable quote attributed to famed American author, Jack London.
Newsweek takes a closer look at the quote used by Ralph Fiennes' M.
**WARNING: Major spoilers for No Time to Die ahead**
The Quote M Uses in No Time To Die
After his death at the end of the movie, Bond's colleagues are sitting in M's office, toasting the memory of "James" with a stiff drink. One glass is poured and untouched for their fallen comrade.
Reflecting on their loss, M reads a quote which he thinks is appropriate for the situation.
He says: "The proper function of man is to live, not to exist. I shall not waste my days in trying to prolong them. I shall use my time."
The quote is by American author, journalist and social activist Jack London. His famous novels include The Call of the Wild, which was just turned into a movie starring Harrison Ford, and White Fang.
As Bond is having his final conversation with Madeleine Swann (Léa Seydoux) they mention time often. Couple these final moments of Bond's life with the movie's title and the Jack London quote used takes on extra significance.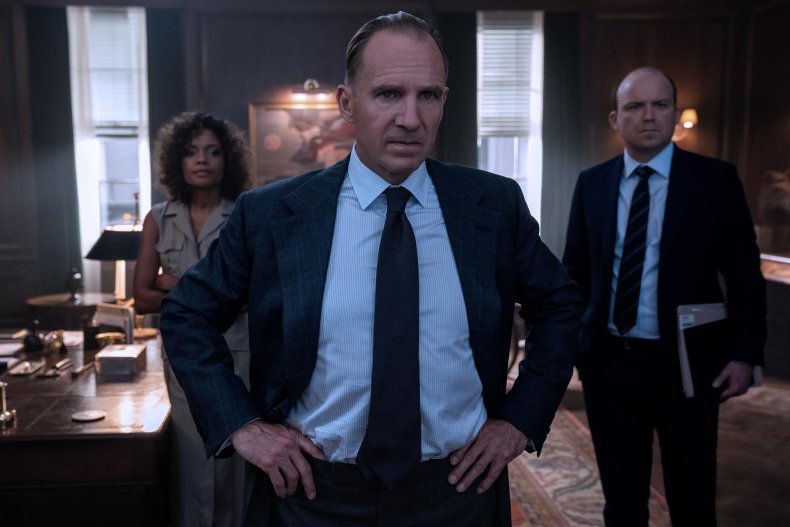 Where does the Jack London quote originate?
The quote used by M in No Time To Die was a snippet from a larger quote attributed to London.
According to Bartleby.com, the full quote was said by London to journalist Ernest J. Hopkins, who published them in San Francisco's The Bulletin on December 2, 1916.
London reportedly told Hopkins this while discussing his life just two months before his death. He was just 40 years old when he passed away on November 22, 1916.
The full excerpt from both the newspaper report reads:
I would rather be ashes than dust!
I would rather that my spark should burn out in a brilliant blaze than it should be stifled by dry-rot.
I would rather be a superb meteor, every atom of me in magnificent glow, than a sleepy and permanent planet.
The function of man is to live, not to exist.
I shall not waste my days in trying to prolong them.
I shall use my time.
The wider quote was eventually unearthed from The Bulletin by Irving Shepard in his 1956 book Jack London's Tales of Adventure.
No Time To Die is out in cinemas in the United States and Canada on October 8, 2021.