Macedonia Uses Tear Gas, Stun Grenades on Refugees Trying to Leave Greece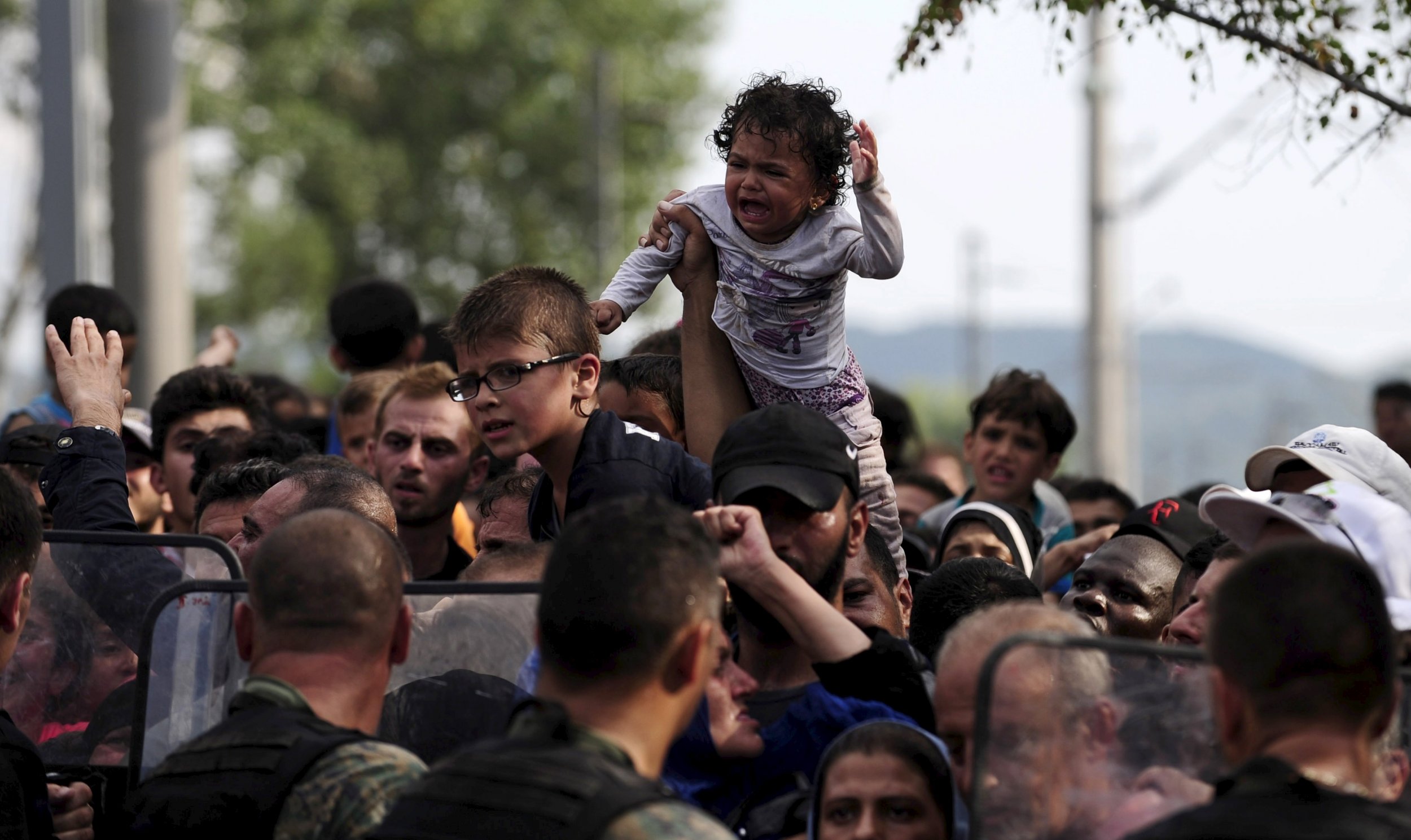 Police in Macedonia launched tear gas and used flash grenades on refugees and migrants attempting to cross the Greek-Macedonian border on Friday, prompting an outcry from the U.N. and humanitarian groups.
A state of emergency was declared on Thursday by the Macedonian government in two border regions: Gevgelija, on the Greek border, and Kumanovo, near the Serbian border. That paved the way for the country's army to move in and control the large influx of refugees attempting to cross through Macedonia to reach wealthier countries in northern Europe. Around 44,000 people—the majority of them Syrians—have crossed through the country over the past two months, the BBC reports.
Television footage from Greece shows large crowds of people holding up their hands and running away from popping sounds and billowing smoke. More than 50,000 refugees arrived in Greece in July alone--more than the 43,500 who arrived in the whole of 2014. Eighty-seven percent of them are Syrian, according to the United Nations refugee agency (UNHCR).
The medical humanitarian organization Doctors Without Borders, also known as Médecins Sans Frontières (MSF), said in a statement emailed to Newsweek on Friday that around 3,000 refugees and migrants—most of whom have escaped war-torn countries like Syria, Iraq and Afghanistan—are being "violently prevented from crossing the border by Macedonian troops."
During the Kosovo War from 1998 to 1999, Macedonia received 344,500 refugees from Kosovo in the course of nine weeks, which "caught UNHCR and the humanitarian community off guard," according to UNHCR. Today, Macedonian authorities cite security concerns for their decision to keep refugees out of the country, although they granted 181 entry permits to foreign nationals on Thursday, according to a statement from the Ministry of the Interior.
"There is widespread fear, panic, and frustration among the refugees," said MSF. Four people ended up in the hospital after sustaining injuries from grenades, one of whom was also injured by police, and another six had their injuries treated on the spot, said MSF. The organization said it treated 100 people on Thursday, the largest number in one day since it began working in the border village of Idomeni, southern Greece, in April.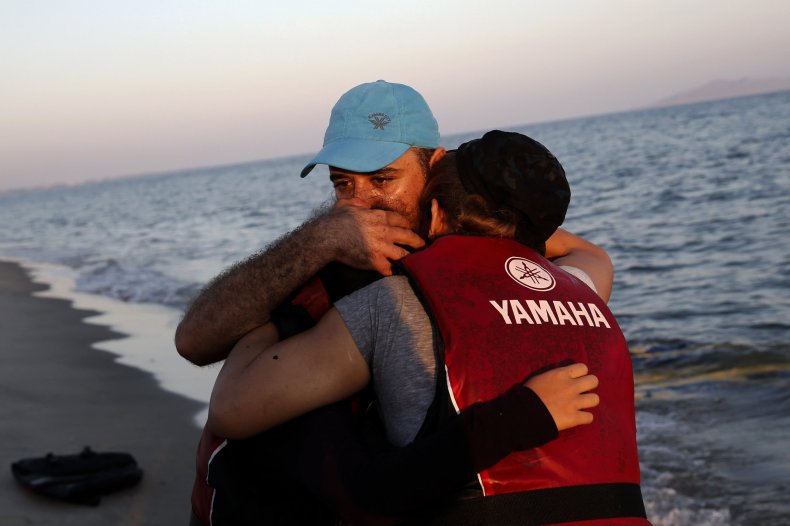 UNHCR said Friday it is "concerned about the increasingly precarious situation" for refugees, especially women and children, "now massed on the Greek side of the border amid deteriorating conditions." António Guterres, the U.N. High Commissioner for Refugees, spoke with Macedonian Foreign Minister Nikola Poposki on Friday, who said the border would remain open.
UNHCR called on the EU "to step up support for countries affected and impacted by the movement of refugees in south-east Europe" and help overstretched countries like Greece, Macedonia and Serbia.