'Macho' BBC Culture Allowed Jimmy Savile to Abuse 72 Victims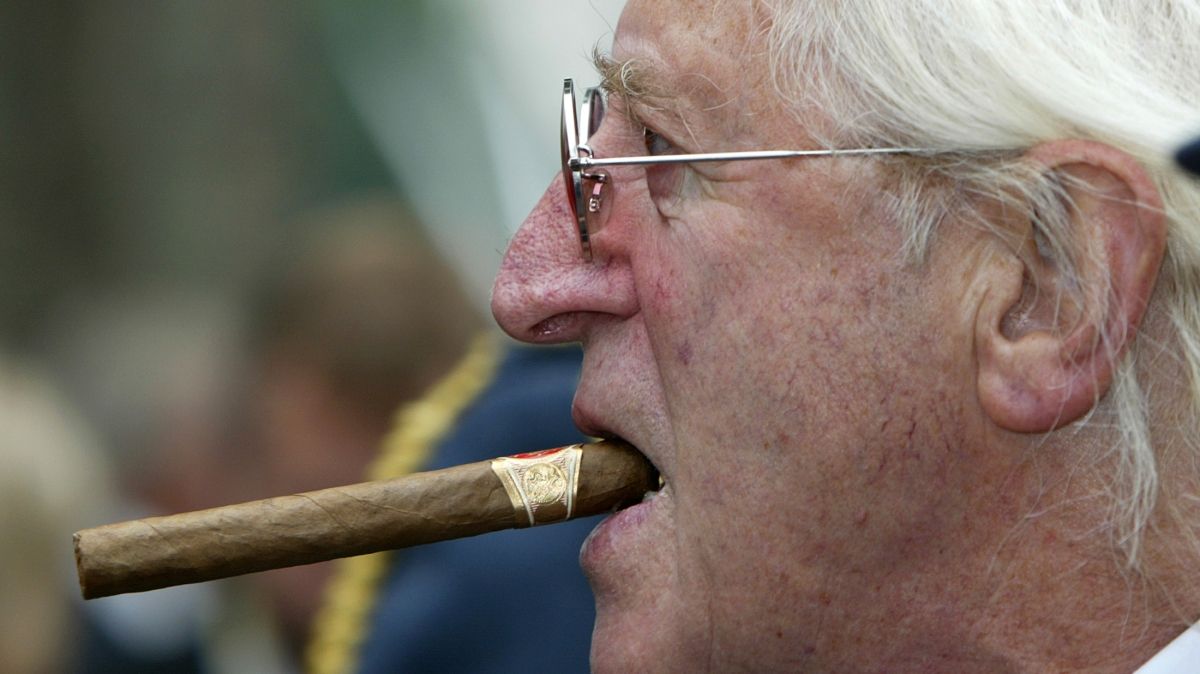 The BBC was guilty of serious failings over Jimmy Savile, the late TV presenter revealed to have been one of Britain's most prolific sex offenders, a major report by a former judge said on Thursday.
It said senior managers were not made aware of what he was up to, because of a prevailing culture in which staff were fearful of making complaints, especially about top stars known internally as "The Talent."
In 2012, British police said Savile, one of Britain's best-known celebrities of the 1970s and 1980s, had abused hundreds of victims, mainly youngsters, over six decades until his death aged 84 in 2011. The abuse occurred at BBC premises and at hospitals where Savile was renowned for his charity work.
Thursday's report by former Appeal Court judge Janet Smith, commissioned by the publicly-funded broadcaster in the wake of those revelations, concluded Savile had abused 72 victims in relation to his BBC work over almost 50 years. His crimes included raping a 10-year-old boy and a 13-year-old girl.
"These events will forever be a source of deep regret and shame," said Rona Fairhead, chairman of governing body the BBC Trust, in a statement accepting all the report's conclusions and apologizing to the victims.
Fairhead said that although the events happened in the past, they raised serious issues about BBC culture that remained relevant. She announced measures to reform that culture.
Smith said while some reports were made by staff about Savile's conduct, these were never escalated due to a culture of "not complaining about anything." Employees were reluctant to say anything to management that might "rock the boat," for fear it might result in damage to career prospects or even dismissal.
There was an even stronger culture of deference toward "The Talent." "The evidence I heard suggested that 'The Talent' was treated with kid gloves and rarely challenged," Smith said.
She found that while junior and middle-ranking individuals knew about Savile's behavior, there was no evidence that the BBC, as a corporate body, was aware.
"This report makes sorry reading for the BBC," Smith said in the conclusion of her 372,400-word report, which took 2.5 years to complete.
"The BBC needs to demonstrate to the public that it has taken the current criticisms seriously and has made, or is making, such changes as are necessary and appropriate to ensure that these terrible events cannot occur again."
Savile, a one-time wrestler with long blonde hair, a love of cigars and a penchant for garish outfits and jewelry, started out as a pioneering DJ in the 1960s and went on to host some of the BBC's biggest prime time TV shows.
The revelations about him plunged the BBC into crisis and prompted allegations of a cover-up.
The ensuing furor cost then Director General George Entwistle his job just 54 days after he had taken over the corporation, which is funded by an annual license fee and respected around much of the world for its news and dramas.
The case prompted police to investigate other old allegations involving aging celebrities, leading to a number of high-profile convictions, including of BBC personalities Rolf Harris and Stuart Hall.
The British government has also launched a massive public inquiry, due to last five years, into historical child abuse examining whether politicians and powerful figures ignored it or covered it up.