French President Macron Faces Backlash After Missing WWI Commemoration Ceremony for Vacation
French President Emmanuel Macron has faced criticism for choosing not to interrupt his summer vacation to attend a ceremony commemorating the 100th anniversary of World War I.
The French media and his political opponents turned on Macron after the ceremony marking 100 years since the start of the Battle of Amiens on Wednesday, Politico reported. Macron's Prime Minister Edouard Philippe was not present either.
"Emmanuel Macron had already paused his vacation at Fort de Brégançon for [British Prime Minister] Theresa May," French newspaper Le Parisien wrote, referring to a visit by May earlier this summer to discuss matters related to Britain's potential departure from the European Union. "He clearly had no intention of interrupting it again," the article said.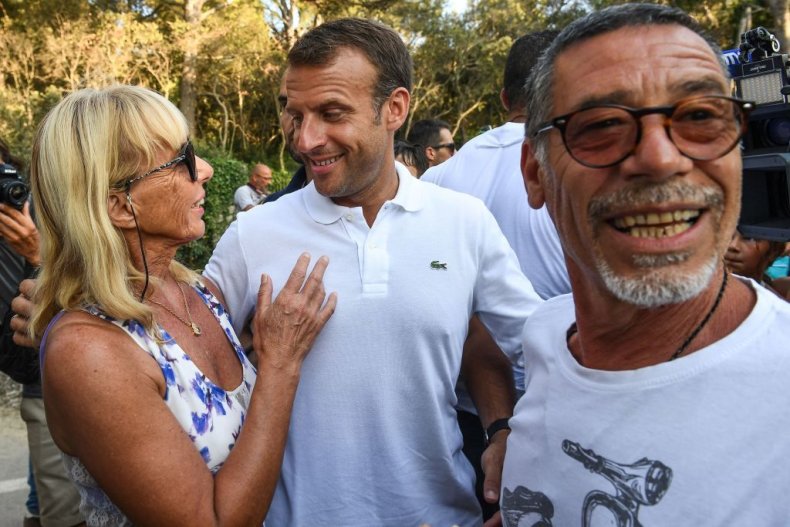 "Neither the president of the Republic Emmanuel Macron, a native of Amiens but a prisoner of Brégançon, nor Prime Minister Edouard Philippe deigned to interrupt their well-deserved rest," the French publication added archly, criticizing the country's top leaders.
The historic battle, also referred to as the Third Battle of Picardy, marked the start of the offensive by Allied forces which ultimately brought an end to World War I.
Jacques Myard of Les Républicains, a center-right French party, and a member of French parliament, said in a tweet that Macron and Philippe's absence demonstrated their "historical ignorance" and represented "a diplomatic fault."
French newspaper Le Progres also said that the United Kingdom, Germany, Australia, Canada and Ireland all sent top-level delegations for the anniversary events. France didn't find a government official until the last minute, according to the paper. Florence Parly, France's minister for the armed forces, interrupted her own vacation to attend.
(In France, traditionally, many people take several weeks off in the summer.)
The latest criticism has come just after Macron survived two no-confidence votes in parliament at the end of July, after his former chief bodyguard was filmed hitting a male protester and wrestling a woman to the ground. The incident occurred in May, and the man now faces charges of assault and impersonating a police officer. He was initially only suspended for two weeks but was fired in July following significant public backlash.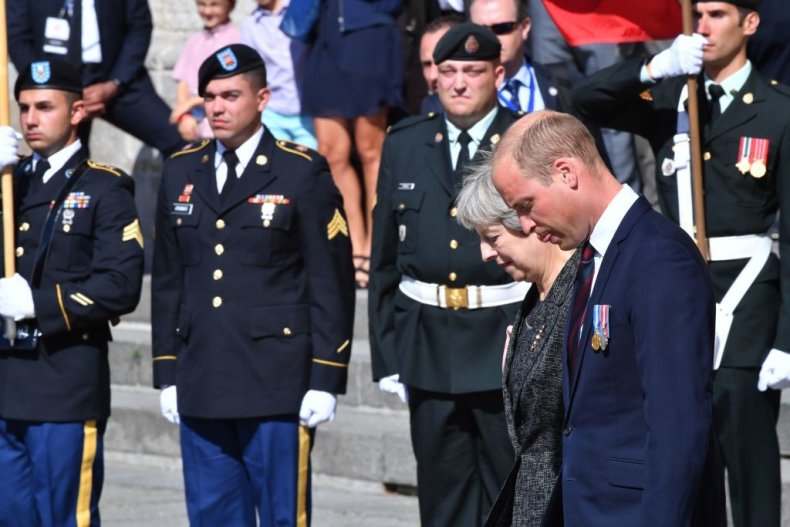 "This scandal reveals above all the abuses of a hyperpresidential regime," Andre Chassaigne, a Communist lawmaker, told parliament prior to the no-confidence votes. "This is not just a summer affair, it shows the ultraconcentration of powers by an elected monarch which undermines the very principle of separation of powers."
The incident brought Macron's approval rating down to 36 percent. He has also recently been mocked for scolding a teenager who addressed him by his nickname and for ordering 1,200 plates, at a cost of hundreds of thousands of euros, from a high-end producer.
Last August, it was also reported that Macron had spent about $30,000 on makeup during his first three months in office.
As a result, some in France have dubbed Macron the "president of the rich."