Macron Government Is Contemplating Offering Arabic Lessons In Public Schools, Education Minister Says
French President Emmanuel Macron's government is mulling providing Arabic courses in more public schools as an alternative to private schools often connected to mosques, which teach the language by asking their students to memorize lines of the Koran.
"We're questioning the way in which Arabic is taught today, in separate structures with communitarian tendencies," Education Minister Jean-Michel Blanquer told French radio, according to The Wall Street Journal.
French officials argue that the divide between the Muslim minority and the rest of France deepens when children are enrolled in private classes rather than learning Arabic in public schools.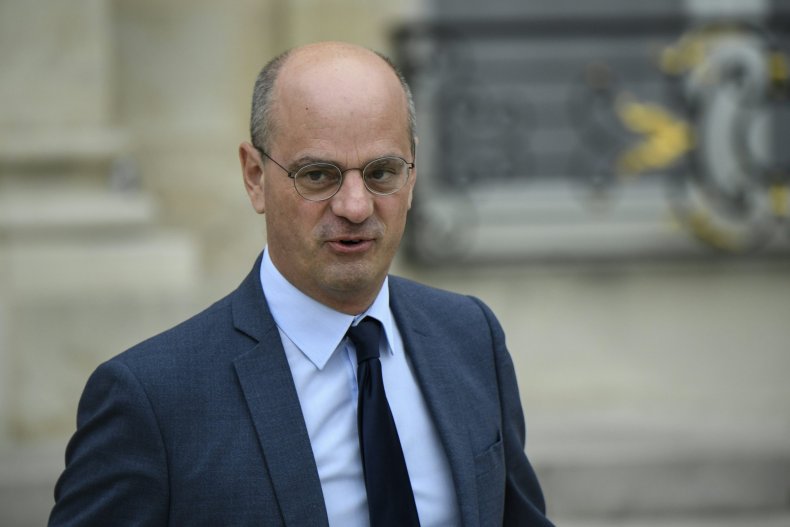 The minister's comments come following a report that French think tank Institut Montaigne released last month. One of the study's conclusions is that teaching students Arabic in public schools may stop jihadis and radical preachers who use private classes to recruit young Muslims to join their cause.
"To revive the learning of the Arabic language is key, especially since Arabic courses have become for Islamists the best means of attracting youth in their mosques and schools," Hakim El Karoui wrote in the report.
El Karoui told website The Local that "the number of students learning Arabic in France's secondary and high schools has halved. But the rate has multiplied by 10 in mosques."
In fact, about 0.1 percent of students in primary school learn Arabic, and 0.2 percent of students in middle and high schools study the language. Instead of Arabic, about 97 percent of students choose to learn English and 4.3 percent learn German.
Although such lessons will not contain religious content, many disapprove of Blanquer's comments and the idea of teaching Arabic in public schools.
"I think Blanquer is making a mistake: Teaching Arabic in secondary school will not take a child out of the Koranic schools and will not solve the problems with teaching preaching in Arabic and the rise of Salafism," Annie Genevard, a lawmaker from the Les Républicains party, told Sud Radio, Agence France-Presse reported.
"I am in favor of our teaching French, these languages that allow our young people to work…rather than a language that will systematically confine those pupils to their culture of origin," said Louis Aliot of the right-wing National Rally party.
Other forms of restriction have been imposed in France. Under the French law on secularity and conspicuous religious symbols in schools, head scarves were first banned in French classrooms in 2004, as the government feared that its strict separation of church and state was in danger. It also prohibits the wearing of Christian, Sikh and Jewish religious emblems.
Nevertheless, some of the country's laws may soon be affected by a ruling from the United Nations Human Rights Committee, which said on Tuesday that France's law banning face veils is a human rights violation.