Emmanuel Macron Packs Cabinet with Loyalists and Unknowns After Five Candidates Reject Jobs
French President Emmanuel Macron reshuffled his Cabinet, promoting loyalists and relatively obscure politicians, in a move that ended two weeks of speculation following the high-profile resignation of Interior Minister Gérard Collomb, who was once a close ally.
Media reports suggested the president was struggling to restructure his government after five candidates rejected offers to join the Cabinet. With the new Cabinet revealed, many saw a clear shift to the right, confirming accusations from the left that Macron, who promoted himself as a centrist, aimed to push more right-wing policies, specifically when it came to immigration and the economy.
Collomb was replaced by Christophe Castaner, a staunch Macron loyalist, who previously served as the leader of the president's La République en Marche political party. Although Castaner was largely unknown before joining Macron's party in early 2017, he quickly rose in prominence as a strong supporter of the president.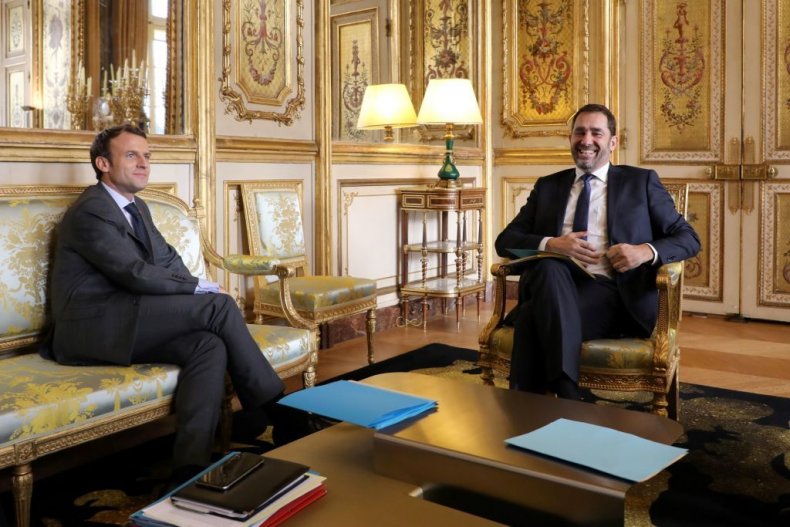 While respecting gender parity, with 17 men and 17 women, the Cabinet also promoted Didier Guillaume, a Socialist senator, to take charge of the Agriculture Ministry, and National Assembly member Franck Riester, a one-time ally of former President Nicolas Sarkozy, a conservative, to the head of the Ministry of Culture.
Other appointments include the promotion of Jacqueline Gourault as minister for territorial cohesion, Marc Fesneau as minister of relations with parliament and Julien Denormandie as minister for cities and housing. Digital Minister Mounir Mahjoubi will now report to Finance Minister Bruno Le Maire, as his department has been restructured.
The reshuffle came after Macron's approval rating dipped below 30 percent. It also followed more than 100,000 people taking to the streets to protest his reformist policies last week. The president has faced political difficulties since the end of the summer, with three ministers announcing their resignations from his government.
Although ex-Interior Minister Collomb officially stepped aside to prepare for a mayoral run in Lyon, a post he held before joining the national government in 2017, he had publicly criticized the president several times. His departure followed those of Environment Minister Nicolas Hulot, who announced his resignation at the end of August, and popular Sports Minister Laura Flessel, who stepped down at the beginning of September. In Hulot's resignation announcement, he accused Macron's administration of being swayed by powerful lobbying groups. Flessel cited "personal reasons."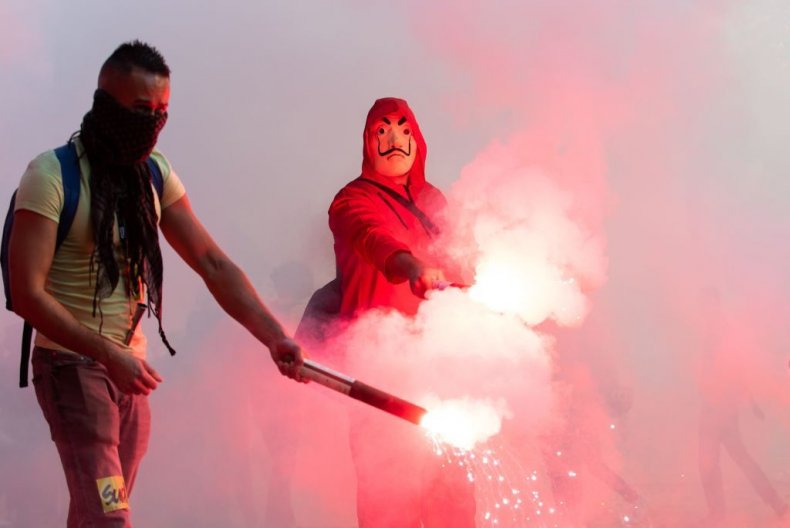 Macron has also been plagued by an image problem, with many French citizens viewing him as disconnected from the realities they face, and dubbing him "president of the rich."
A series of public gaffes have fueled the criticism. In September, a video of Macron brushing aside an unemployed man's complaints went viral. During the encounter, the president suggested the man was simply not looking hard enough for work and that he could find a job by simply "crossing the street." The president has also been mocked for scolding a teenager who addressed him by his nickname earlier this year, as well as for ordering 1,200 plates at a cost of hundreds of thousands of euros from a high-end producer. Last August, it was reported that Macron had spent close to $30,000 on makeup during his first three months in office.
Protest leaders have accused Macron's government of "destroying France's social model" and believing, wrongly, they say, that "reducing social contributions would be good for purchasing power." Labor unions plan further demonstrations in the coming months, and said they would use the movement to address specific reforms that target pensions and unemployment subsidies.