Close Macron Minister Becomes Third to Resign Despite French President's Wishes
Gérard Collomb has officially become the third minister to resign from President Emmanuel Macron's government since August.
Collomb, who has served as France's interior minister, pushed forward with his resignation Tuesday, despite Macron's initial rejection of the decision. The minister's departure from the government also came far ahead of his original plan of stepping down sometime after May next year, which he revealed in an interview with L'Express newspaper two weeks ago.
Although the resignation had been presented in light of Collomb's bid to run for mayor of Lyon, a post he held before he joined Macron's new government in 2017, tensions had arisen between the onetime close ally and the president in recent weeks.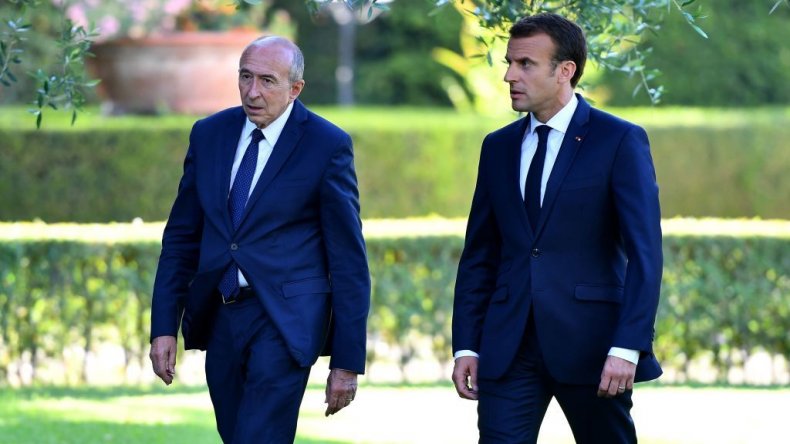 "The French people and the people of Lyon need clarity, so I maintain my offer to resign," the minister said on Monday, The Guardian reported. "I don't want the fact I will be a candidate somewhere tomorrow to affect the way forward for the interior ministry."
Last month, however, Collomb reportedly told journalists that "very few of us can still talk to [Macron]." He also warned that the president could "end up isolating himself, as the Élysée palace isolates by its very nature," according to France 24. He had previously said that Macron had a "lack of humility" as well.
Such critical remarks stand in stark contrast to the staunch support the former socialist leader had previously shown to the 40-year-old centrist president. Collomb had characterized his relationship with the president as a father-son bond.
The minister's departure also follows those of environment minister Nicolas Hulot, who announced his resignation at the end of August, and popular sports minister Laura Flessel, who stepped down at the beginning of September. In his resignation announcement, Hulot criticized the government for not doing enough to address increasing environmental concerns. He also accused Macron's administration of being swayed by powerful lobby groups. Flessel cited "personal reasons."
With Macron's approval ratings sinking to about 30 percent, or even below 20 percent, according to some polls, the resignations are seen as a significant blow to the president, who has increasingly been viewed as supporting the interests of the rich over those of average French citizens.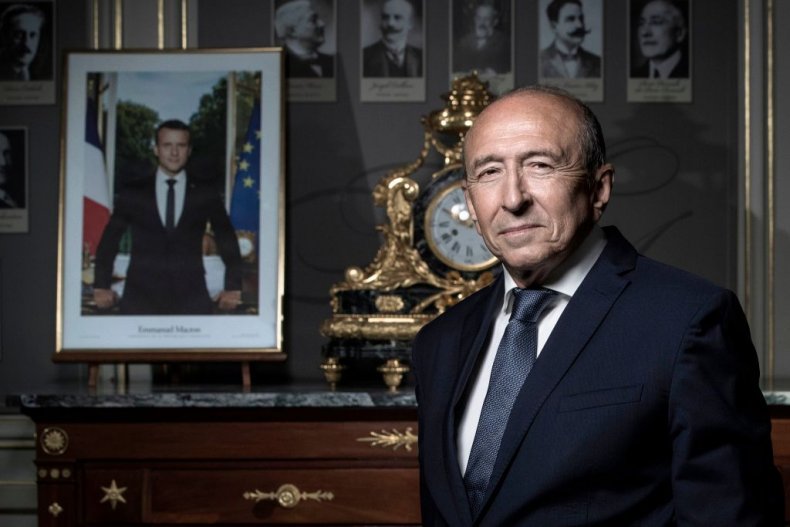 Last month, the head of state drew backlash after a video of him brushing aside an unemployed man's complaints went viral. During the encounter, Macron suggested the man was simply not looking hard enough for work and that he could find a job by simply "crossing the street."
Macron had also been mocked for scolding a teenager who addressed him by his nickname earlier this year, as well as for ordering 1,200 plates at a cost of hundreds of thousands of euros from a high-end producer. Last August, it was reported that Macron had spent about $30,000 on makeup during his first three months in office.
The president faced and survived two no-confidence votes in parliament at the end of July, after his former chief bodyguard was taped hitting a male protester and wrestling a woman to the ground. The guard was initially only suspended for two weeks but was fired in July following significant public backlash.
Writing about the implications of the recent resignations and the president's growing unpopularity, François Fressoz, political commentator for Le Monde newspaper, called the departure of Collomb a "spectacular shrinkage of the presidential power base."
"This is truly a crisis of authority at the pinnacle of state that Emmanuel Macron's former ally has unleashed," Fressoz wrote, according to The Telegraph.
French Prime Minister Edouard Philippe will take over the responsibilities of the interior ministry until a replacement for Collomb has been chosen.