France's Macron Thanks Australian Leader's 'Delicious' Wife
French President Emmanuel Macron has caused a social media frenzy in Australia after he referred to Prime Minister Malcolm Turnbull's wife as "delicious."
Macron made the awkward remark during a joint statement with Turnbull on Wednesday. As often when he visits English-speaking countries, Macron opted to speak in English.
"I want to thank you for your welcome," Macron told Turnbull, Australian broadcaster ABC reported. "Thank you, and your delicious wife."
The comment quickly caught the attention of Australian social media users, who debated whether Macron was joking or had stumbled over his words—the French leader had previously been talking about food and wine.
Read More: Here is why Macron's new immigration bill is so controversial in France
"You can take the man out of France but…," one Twitter user wrote.
"Maybe he was talking about wine, I can't be sure" another suggested.
Others still posited the idea that Macron may have misused "delicious" because the French equivalent of the word "délicieux" is sometimes translated as "delightful" or "charming."
But speaking to Reuters, translator Ian Davies argued that the French word is not commonly used to describe a person and it was more likely that he had misspoken.
"Presumably he meant she was delightful," Davies said. "You say délicieux about a patisserie not a person."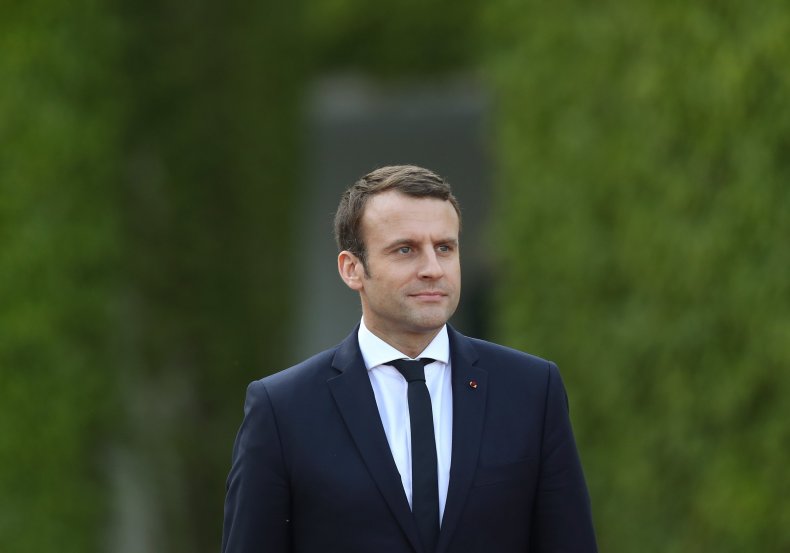 The French government's media office did respond to a Newsweek request for comment.
Elsewhere during the meeting, France and Australia vowed to deepen their ties, including working to stop terrorist financing and strengthening their military cooperation.
Turnbull also said that he and Macron spoke about a future submarine program between the two countries, which could pave the way for deeper collaboration in defense.