Macron Wants to Create 'French Islam' to Align Muslims With Secular Society
French President Emmanuel Macron will review a new report that lays out proposals to reform Muslim society in France and create a "French Islam."
The report's author, Hakim El Karoui, who is the nephew of former Tunisian Prime Minister Hamed Karoui, has called for "a system with men, money and financing to combat [radicalization]," Politico reported. He proposes funding this regulatory system by taxing halal foods, while also restricting religious financing from abroad.
"There are activists on one side and nobody across to say something else. [The Islamists] have an influence that goes well beyond their number of followers," El Karoui told Europe 1 Radio on Monday.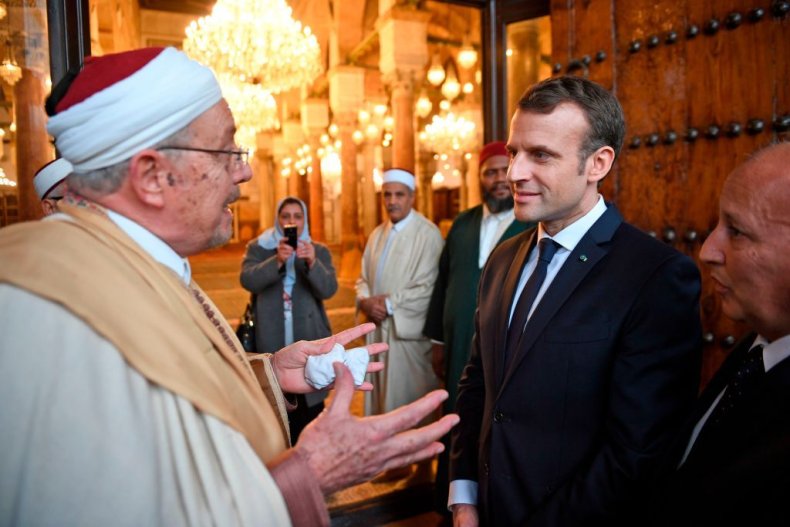 Speaking to BFM TV, the report's author also warned that young French Muslims often learned about Islam via social media, where extremists often had a strong presence. He further raised concerns about preachers and mosques funded by religiously conservative foreign nations, such as Saudi Arabia.
In France, many politicians and analysts have long drawn attention to the "parallel society" arising within the country's Muslim population. At the same time, France's strict laws separating religion from the state prevent the government from interfering directly to oversee what is presented in mosques. Some politicians, such as far-right leader Marine Le Pen, have capitalized on a wave of terror attacks and anti-Semitic murders to urge the government to police mosques and crack down on extremist clerics.
A public call was made by several leading political figures in April to strike verses in Islam's holy book, the Koran, that call for punishing and killing Jews, Christians and nonbelievers, The Atlantic reported. While the manifesto did not specifically say the verses should be removed from the text, many Muslims saw the open letter as an attempt to alter their sacred text, which led to significant backlash.
El Karoui also emphasized this week that only a small fraction of France's Muslim population turned to extremism.
"There are many Muslims who are going to eat halal, women who are going to be veiled, but who are not Islamists in the sense that they do not think that the ideological political project of the Islamists is better or more important than that of the Republic," he said, according to France 24.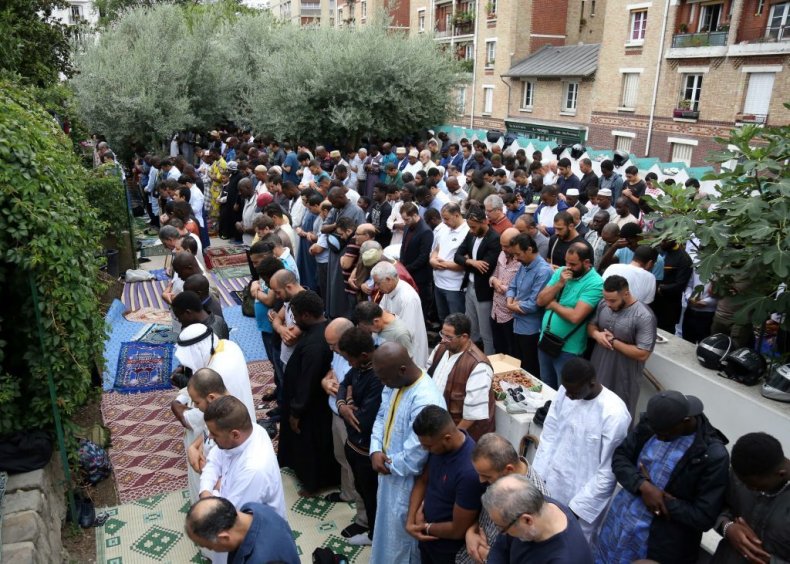 Earlier this year, Macron indicated a plan to address the tensions arising in the country and to create an "Islam of France." French Muslim leaders had also called for reforms, but efforts made by previous governments had proved unsuccessful. Under the leadership of former President Nicolas Sarkozy, France tried to create a central Islamic religious authority recognized by the state, as was done with France's Jewish population during the time of Napoleon Bonaparte, according to Politico. But the representative council failed to maintain popular support, primarily because of significant differences among Muslims hailing from many different countries.
It remains to be seen whether or not the new report will lead to government action. Some politicians have already criticized the proposals.
Bruno Retailleau, a senator for the right-leaning Les Républicains party said that creating "an Islam of France" would "not protect the French from radical Islam," Politico reported. He also argued that it could weaken the devoutly secular nation's "republican pact."