Macron Waxwork Pulled From Paris Museum for Being Too Ugly
French President Emmanuel Macron's approval figures may be struggling in his homeland, but a public outcry has spared him the ultimate indignity—having an ugly waxwork.
The French leader's official waxwork was scheduled for unveiling next week at Paris's Grévin Museum, joining the world leaders' section. The tourist attraction houses lifesize waxworks of French figures ranging from King Louis XIV to Brigitte Bardot, as well as international luminaries that include President Donald Trump and German Chancellor Angela Merkel.
Macron may have to wait to join them, however, after broadcaster TF1 revealed the finished waxwork of the president to a tidal wave of ridicule across France. "The psychopathic side of Macron," one user tweeted with an image of the waxwork. "So scary."
Read More: Emmanuel Macron thanks Australian PM's "delicious wife"
Newsweek subscription offers >
Others posted images that compared the Macron figure to the murderous Chucky doll from the movie Child's Play or an android from Steven Spielberg's Artificial Intelligence.
"There we go," another user tweeted, posting a picture of Macron's waxwork alongside a poster for the Thunderbirds TV series.
Even the director of the museum, Yves Delhommeau, admitted that he was not pleased with the final result.
"A tense and anguished face, a frozen statue that doesn't 'live,' this is not beautiful, something just doesn't work," Delhommeau told AFP on Wednesday. "We succeeded with Donald Trump, there was no reason to think we couldn't do the same with Emmanuel Macron, even though more distinctive faces, older and more exaggerated, are often the easiest to do."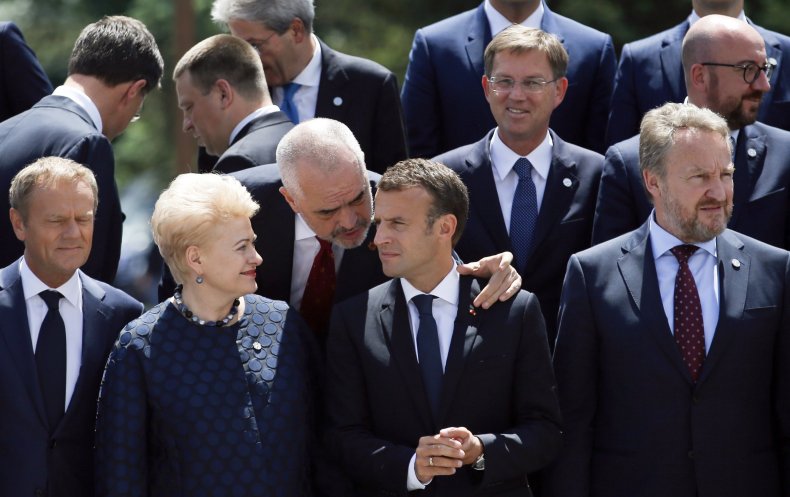 The director admitted that he did not want the figure released in its current form with so much social media scrutiny but it is not yet clear if the museum will try to salvage it with retouching or will scrap it altogether and start from scratch. The official unveiling ceremony was set to take place on May 24th and whether it goes ahead, depends on how much work the museum thinks it will take to fix the figure.
Whatever the fate of the president's waxwork, Delhommeau said he feared the furore risked burying the already slim chances of France's first lady, Brigitte Macron, joining her husband in waxwork form. She has previously refused being immortalized in wax and the director expressed concern that "after what's happened with her husband, this probably isn't going to bring her around."
Macron Waxwork Pulled From Paris Museum for Being Too Ugly | World