'Mad Monkey' Violently Targeting One Man Travels 13 Miles to Return Home After Capture
A bizarre tale of violence and persistence involving a "mad monkey" played out near the Indian city of Chikmagalur this past month.
Starting on September 16, a five-year-old Bonnet Macaque monkey known to be a general nuisance in the city's Kottigehara neighborhood began menacing school children. This prompted the local forest department to step in and try to remove the animal, according to Firstpost.
Things escalated when the department called in local drivers to help lead the animal down the desired route. During this effort, the monkey leaped at autorickshaw driver Jagadish B B, and began to violently attack him.
"It bit his hand hard and scraped him off," the report read. "A visibly startled and scared Jagadish ran away from the spot. The monkey chased him wherever he went. He hid inside his autorickshaw and it attacked the vehicle and tore down the covering sheets."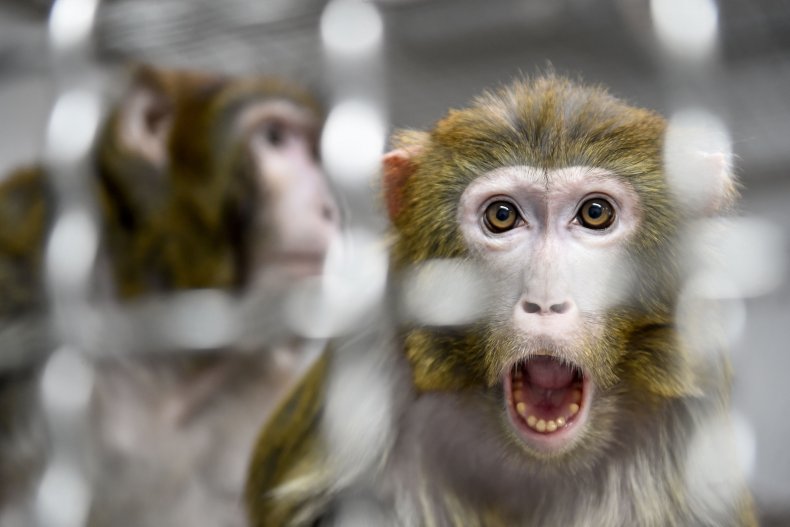 This effort went on for around three hours before the animal was detained. Officials are unclear what caused the monkey to go after one person viciously. Although monkeys attacking people or other animals is known to happen, one forest officer told Firstpost that this was the first time they had seen an attack of this nature. Prior to this incident, the animal had not been observed attempting anything more severe than trying to steal snacks, which is common for the species.
"I was scared as hell," Jagadish said. "The mad monkey was following me everywhere. It bit me so hard that my doctor said my wounds will take at least a month to heal. I can't drive my auto-rickshaw which is my bread and butter. Also, I didn't go home that day fearing the monkey would follow me home. I have small kids at home. What if it attacks them? I am still very afraid."
The story took another worrying turn after the monkey was successfully removed and left in a forest 13 miles, or about 22 kilometers, away. Less than a week later, it was seen roaming around the village again, having made the long trek back. When asked, Jagadish said that he knew it was the same animal due to a distinct marking on its ear. It is unclear exactly how it made the journey, but Firstpost suggested that it might have hitched a ride on a truck.
"I felt a chill go down my spine when I heard that the monkey is back in the village," Jagadish said. "I called the forest department myself and asked them to rush immediately. I haven't gone out of my hiding."
Responding to the driver's call, the forest department once again caught the monkey on September 22 and brought it to a forest further away.