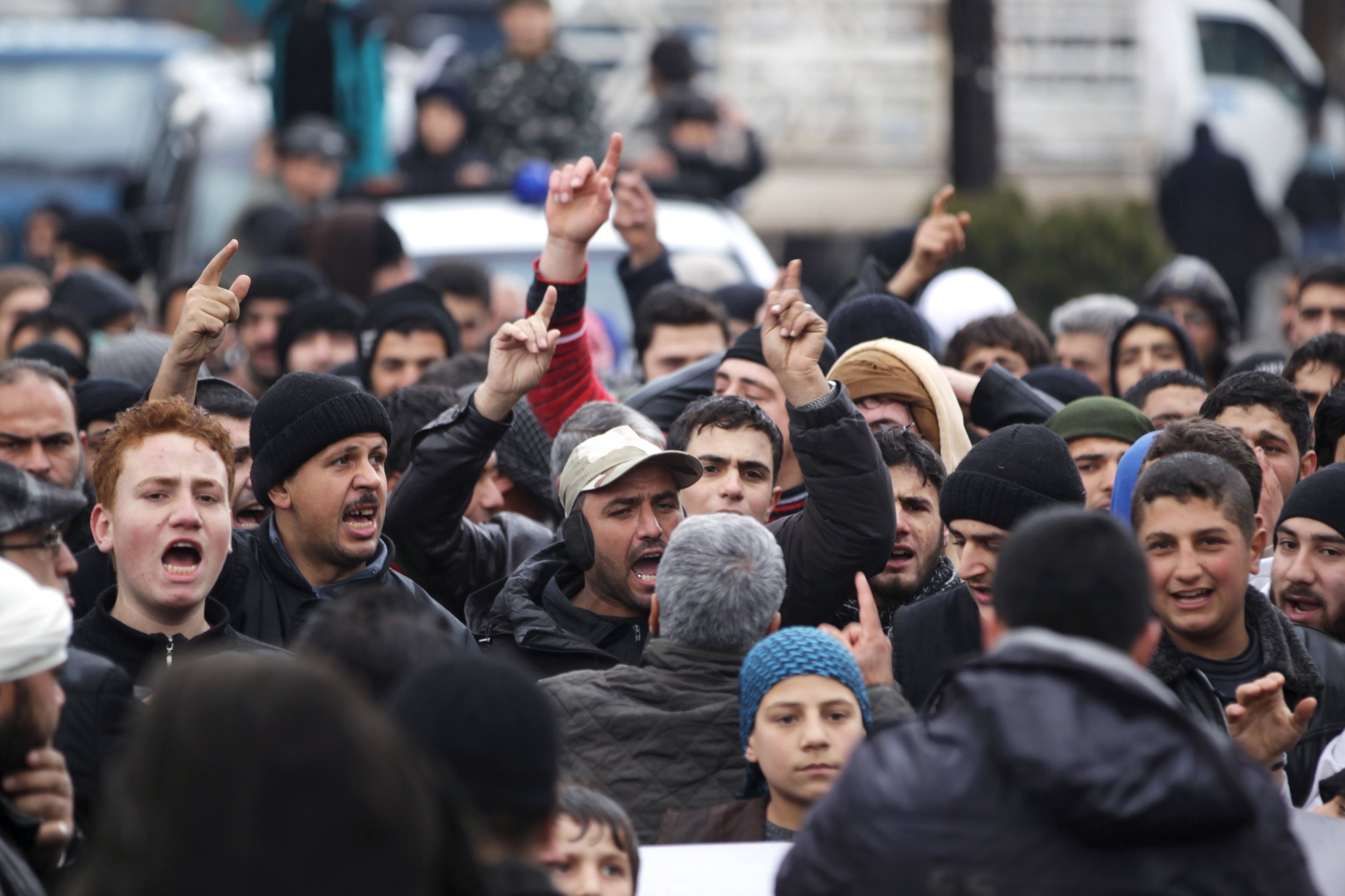 A United Nations aid convoy is to leave for the besieged Syrian town of Madaya on Monday, as the international community reacts to evidence of citizens suffering from malnutrition and starvation.
The aid operation to the rebel-held town near the Lebanese border was due to set off on Sunday but suffered setbacks. Aid will also be delivered to two blockaded Shiite villages in the rebel-held province of Idlib, in northeastern Syria.
Madaya, which has a population of 40,000, is surrounding by the forces of Syrian President Bashar al-Assad and Shiite Lebanese militant group Hezbollah.
Citizens have reported that there is no entry into or exit from the town—anyone trying to leave faces sniper fire. After international condemnation of the siege, Assad's regime announced that it would permit an aid delivery to the town.
The convoy was prepared in Damascus and will include food supplies such as rice, which Hezbollah has been selling to besieged civilians for as much as $300 a kilo.
Syrian activists in the U.K. have called for a more permanent aid solution, with an aid route opened into the city for an extended period of time.
They have also called on the British government to supply food drops to the town, with a petition nearing 50,000 signatures. However, the airspace is currently occupied by Russian aircraft, who are supporting Assad's forces against rebels in the country.
A relief worker in Madaya told Newsweek on Friday that the citizens of the town have "become like animals" as they search for food day and night.
"It's awful here. There are more than 40,000 people and we are surrounded," the worker said. "There is no food. We have become weak, our bodies are very thin. People are eating tree leaves and cats. Today, I even ate strawberry leaves, can you imagine that?"