Fans are Unhappy With Updates to 'Madden 21' Franchise Mode
The Madden games are one of the biggest releases each year, but fans of the annual NFL-simulator have become unhappy with the latest news coming from EA Sports.
In an official blog post, EA Sports detailed what fans can expect from its Franchise mode in this year's Madden 21. Franchise mode is split into two parts, the first is "Face of the Franchise," which lets players take their created player and has them play and make decisions from high school to the NFL Hall of Fame.
However, fans have zeroed in on the second part, Classic Franchise mode, as the source of their ire.
For Madden 21, EA Sports documented what's new coming to the beloved game mode, which you can read below.
The new X-Factors make their way into Franchise. More details on X-Factors in Madden NFL 21 coming soon!
Franchise has an expanded Wild Card Playoff round to match the real-life NFL which now features 3 games for each conference instead of 2.
Updated all rookie contract amounts to be more authentic to the actual Draft rookie contracts for all 7 rounds
Retuned every position's available Abilities to better consider in-game effectiveness of the ability and archetype authenticity. Also made the 2nd ability unlock for most positions 85 OVR (was 80 OVR in Madden NFL 20.)
Fixed multiple cases in logic of players considered for a Dev Trait upgrade at the end of the season not checking the correct stat types.
Updates to all team back-end depth chart philosophies so they match the team's scheme.
Added position-specific Offensive Lineman archetype progression buckets for OT, OG, and C to capture variance in OVR formulas based on positional expectations. Previously, all OL were pulling from the same progression bucket.
Fixed issue where defensive playbooks and schemes for our fictional coaches would be misaligned (e.g. 3-4 playbook with a 4-3 scheme.)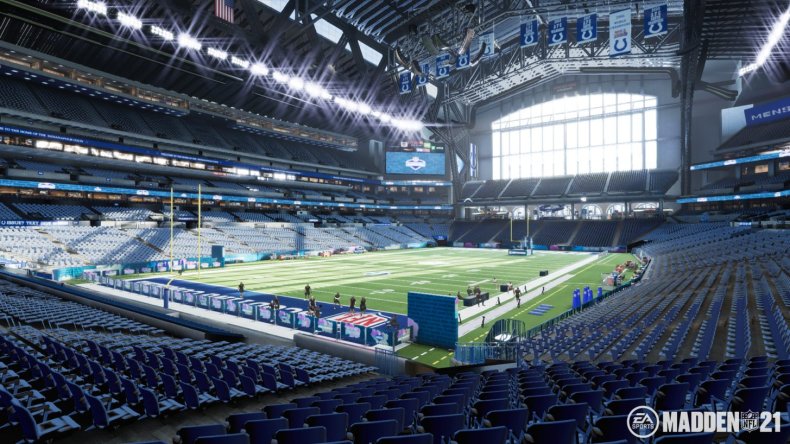 The blog post has resulted in many fans turning to social media to voice their displeasure with the update. The comments range from bashing EA Sports for what some call a patch rather than a full update, to telling gamers that each Madden game is the same as the last.
Here are just some examples.
Franchise mode, established in Madden 2002, allows players to manage their own team and players through numerous seasons. Players make salary decisions, trades and much more while vying for the Vince Lombardi Trophy.
Many fans believe that in recent years, EA has focused more on elevating its Madden Ultimate Team (MUT) mode with each new installment. This game mode lets players obtain special cards of players to fill out their own football team and face others online. Players can obtain Hall of Famers and others from the game's past, but there are some in-game purchases that let players pull certain cards.
According to Daniel Ahmad, Senior Analyst at Niko Partners, EA has raked in more than $1 billion the last three years from the Ultimate Team mode. This mode is included in Madden and EA's annual soccer-sim, FIFA.
EA Sports will have another update on Madden 21 on July 14, and whether more information about the classic Franchise mode is still unknown. But until then, Madden fans will continue to be unhappy.
Madden 21 is slated to release August 24 for PS4, PS5, Xbox One, Xbox Series X, PC and Google Stadia.