Tyler Perry is back for his tenth film as his beloved "Mad Black Woman," Madea. In 2019, the actor hinted he might be done with his drag character, but the heaving coffers of Netflix have persuaded him to return for a new film, A Madea Homecoming.
Netflix has started to release the first details for the new movie, including a release date, a cast list and a plot summary for the sequel to A Madea Family Funeral (and Boo 2! A Madea Halloween, Madea's Witness Protection etc.)
For this new film, Netflix is looking to bring the character to a whole new international audience thanks to a guest spot for one of Britain and Ireland's most-loved comedy characters.
Here's everything the streaming service has revealed so far about Tyler Perry's new Madea movie.
When is A Madea Homecoming coming to Netflix?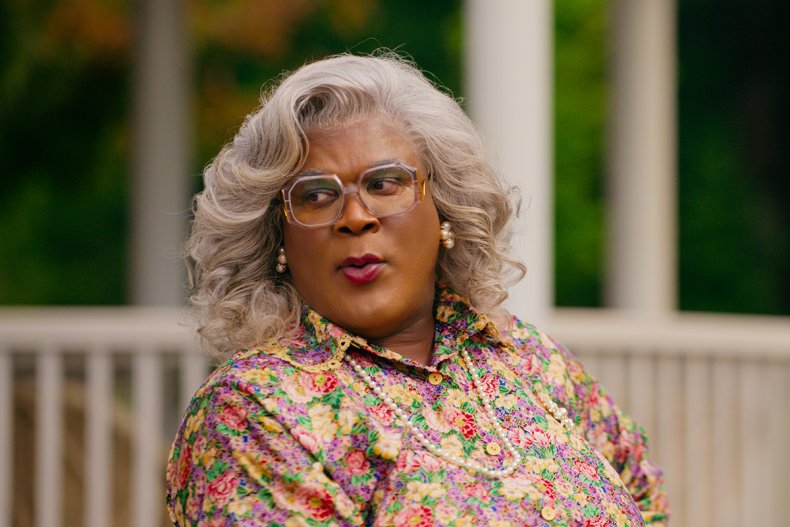 The release date for the new Madea movie has been announced as Friday, February 25.
As with the majority of Netflix releases, the release time for the movie is expected to be midnight Pacific Time. When the movie, which currently has no runtime released yet, comes out where you are will depend on your time difference from America's west coast.
Who is in the cast of A Madea Homecoming?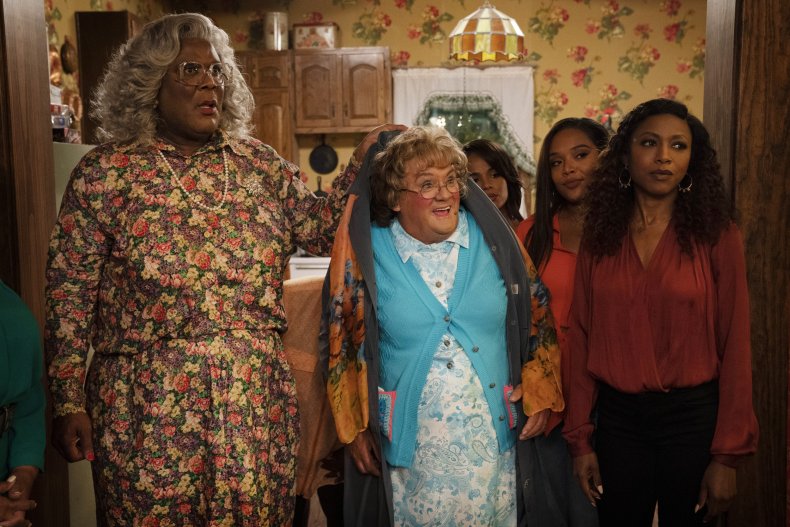 Of course, it would not be a Madea movie without Tyler Perry, who has been playing the character on stage and in films and TV for 23 years.
Asked why he was bringing the character back after hinting he was retiring her (and putting on a stage show called Madea's Farewell Play), Perry told Entertainment Weekly: "I was looking at the state of the world and how polarized it is... nobody's laughing. Nobody's getting the chance to belly-laugh anymore. And I'm like, 'What tool do I have in my arsenal that can bring that kind of laughter?'"
Returning alongside Perry are a roster of actors that the franchise has picked up in its many incarnations since Diary of a Mad Black Woman in 2005. Starring in the movie alongside perry are Cassi Davis Patton, David Mann and Tamela Mann.
The new movie also has a cast of Black actors including Gabrielle Dennis (The Upshaws), Brandon Black (Dear White People) and Isha Blaaker (The Flight Attendant).
A Madea Homecoming also includes what Netflix calls a "guest appearance" from the Irish actor Brendan O'Carroll as his character of Mrs. Brown from the British/Irish sitcom Mrs. Brown's Boys. Although few in the U.S. know of the TV show, where it streams on BritBox, the sitcom was once voted the best of the 21st century in British magazine the Radio Times.
What will happen in A Madea Homecoming?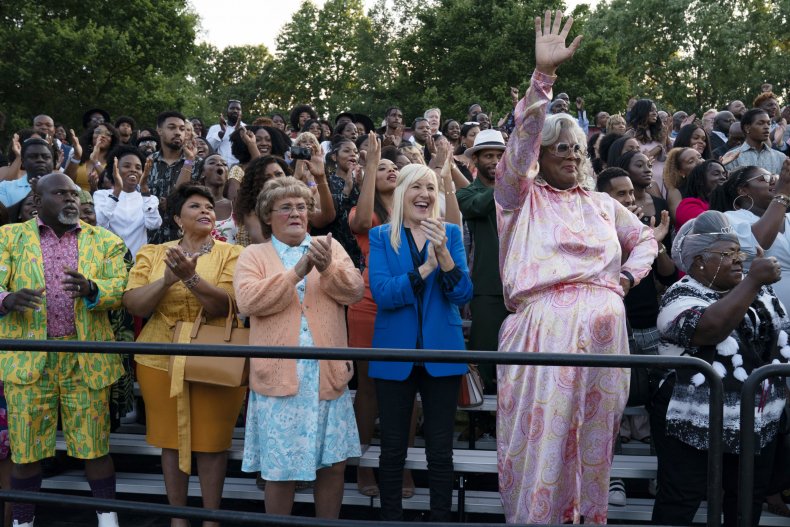 The official Netflix plot summary for the movie reads: "Madea's back — hallelujer! Tyler Perry returns with everyone's favorite character in Tyler Perry's A Madea Homecoming, the newest film in the Madea franchise set to debut on Netflix.
"Writer-director-producer Perry stars in the film that centers around Madea's great-grandson's college graduation, though the celebratory moment hits a halt as hidden secrets and family drama threaten to destroy the happy homecoming. The film features all-stars of the Madea franchise, including Tamela Mann (Cora), David Mann (Mr. Brown), Cassi Davis Patton (Aunt Bam) as well as a guest appearance from iconic Irish actor Brendan O'Carroll, who matches Madea's comedic prowess as Agnes Brown."
Per Perry's interview with Entertainment Weekly, the film will also have an LGBTQ+ storyline, with Perry saying, "Even if you don't understand, be open... I just think that if everything gets accepted in love, then you get a chance to see the person for who they are rather than what you think they are."
This certainly suggests an evolution in thinking from Perry's previous movies, which some (including cultural critic Roxane Gay) have called out for homophobia.