Mafia 'Boss of All Bosses' Salvatore Riina May Not Have to Die in Prison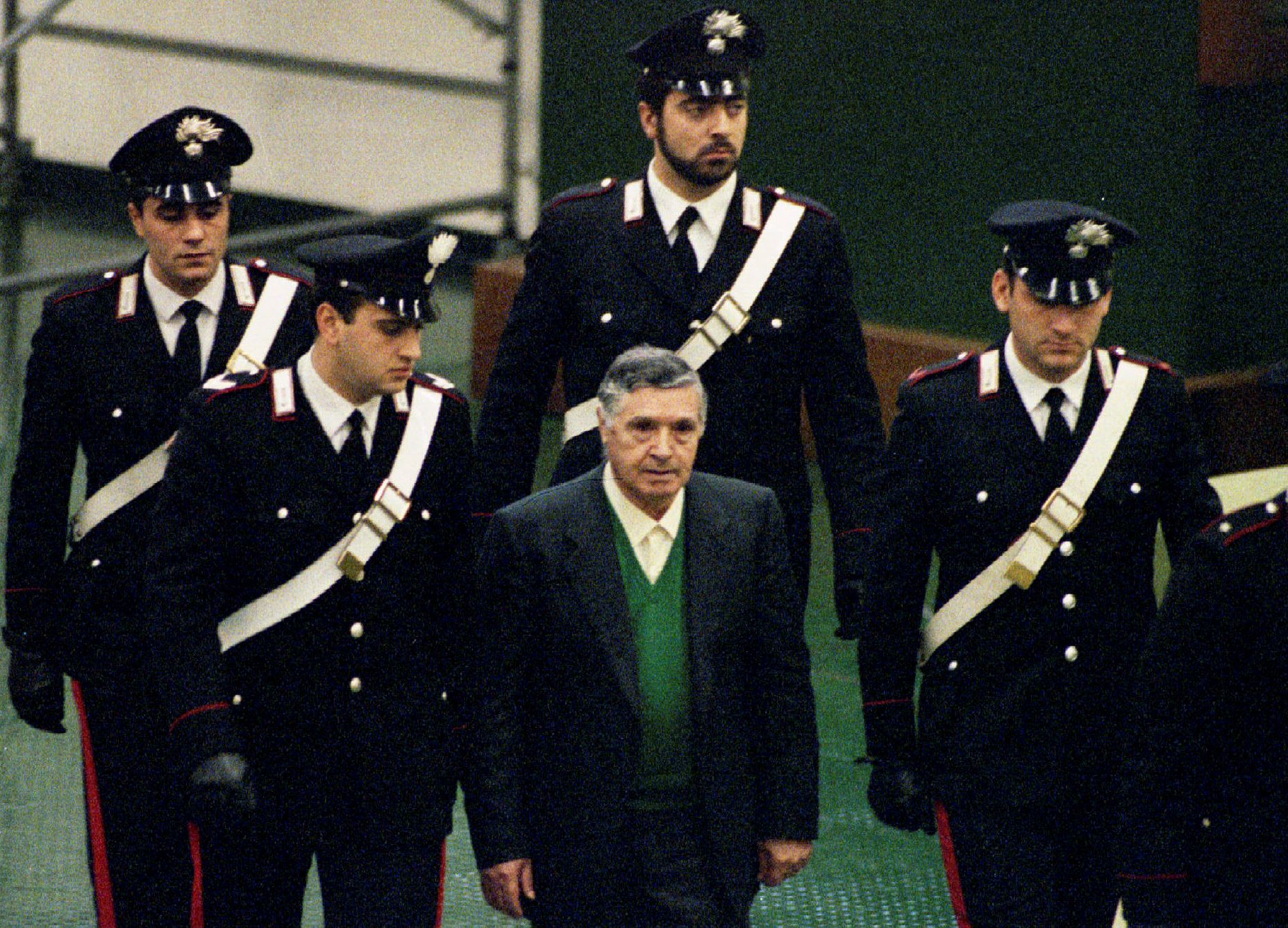 Italy's highest court has ruled that 86-year-old Mafia boss and convicted murderer Salvatore Riina should be released early from prison.
The Italian Supreme Court advised the Bologna detention review court to reconsider a plea from Riina's lawyer for the boss to be moved to house arrest or have his life sentence shortened, Italian news agency Ansa reported Monday.
Born in the small Sicilian town of Corleone, Riina became one of the most prominent members of Cosa Nostra, Sicily's Mafia syndicate, winning him the nickname "boss of all bosses" for his power and "the Beast" for his ferocity.
Riina was finally arrested in 1993 after spending 24 years hiding from the law. He has received more than a dozen life sentences for ordering various homicides, including those of anti-Mafia prosecutors Giovanni Falcone and Paolo Borsellino.
According to his sentences, Riina should remain in prison until his death, just like Bernardo Provenzano, another fearsome Mafia boss who was captured in 2006 after 43 years on the run and died in last July.
Both Provenzano and Riina's imprisonments are regulated under the "41 bis" law, a special provision that was devised for those belonging to criminal organizations, particularly those with Mafia or terror links, considered to be so socially dangerous that they deserve tougher prison conditions. These tougher conditions include 22-hour time spent inside the cell, no contact with other prisoners, no access to books or reading materials and no physical contact with visitors; the prisoner standing behind a glass window and communicating via a phone system.
But the once almighty and all-powerful boss is now an old man. He had a stroke in 2003 and continues to suffer poor health, although he was still lively enough in 2013 to shout death threats from his cell to Palermo prosecutor Nino Di Matteo, who has recently moved to Rome to the national anti-Mafia center, but lives under police protection.
The Supreme Court verdict casts doubts over whether Riina currently represents a threat to society and reminds the local court that the Italian Constitution guarantees dignity in death to all citizens without exception, meaning that if prison conditions violate the boss's human rights, he should be granted alternative arrangements.
But according to national anti-Mafia prosecutor Franco Roberti, the boss not only remains a threat, but he is also still the head of the Sicilian Mafia. Without giving away too much so as not to compromise ongoing investigations, Roberti told Italian newspaper Corriere della Sera they "have elements" to reiterate that he remains "Cosa Nostra's boss."
Roberti said the authorities are aware of Riina's multiple health problems, but he is confident the prison is sufficiently equipped to attend to his sickness. "We gave documents that show he is adequately taken care of," he said "It's not enough to say that someone is sick to transfer him elsewhere. The strength of the rule of law is measured on the ability to respect the rights of even the worst criminals, but only when these are actually violated. And I can assure that this is not the case."