MAGA Trashes Biden's Ohio Response as Trump Announces East Palestine Visit
Some conservative Republicans criticized President Joe Biden this week over his administration's response to the train derailment in East Palestine, Ohio, comparing it to the response by Trump who is visiting the town next week.
The 150-car train derailment, which happened on February 3, prompted local authorities to evacuate nearly 5,000 locals as they disposed of vinyl chloride and other toxic chemicals that were onboard through controlled burning, which was achieved by first blowing holes into five railway cars, then burning the potentially explosive gas in a ditch.
"[Former] President Trump is heading to East Palestine next week. Biden has announced no such plans. Says everything," said Representative Lauren Boebert, a Colorado MAGA Republican, on Friday. Make America Great Again (MAGA) is a political slogan that was first popularized by Trump during his 2016 presidential campaign.
Rudy Giuliani, Trump's ally and former personal attorney, tweeted: "[Former] President Donald J. Trump to visit East Palestine, Ohio next week and meet with residents impacted by the train derailment. Meanwhile—Mayor Pete is no where to be found and Joe Biden thinks East Palestine is west of Israel!"
Meanwhile, the Ohio congressional delegation on Thursday sent a letter to the Federal Emergency Management Agency (FEMA), asking why the incident "apparently does not meet the eligibility threshold" for agency support.
The letter was sent after Ohio Governor Mike DeWine asked for assistance, but was turned down. However, FEMA later said it would "supplement federal efforts by deploying a Senior Response Official along with a Regional Incident Management Assistance Team (IMAT)."
Other federal agencies, including the Environmental Protection Agency (EPA), Department of Health and Human Services (HHS), and Centers for Disease Control and Prevention (CDC) have been involved in the testing and cleanup operation following the derailment.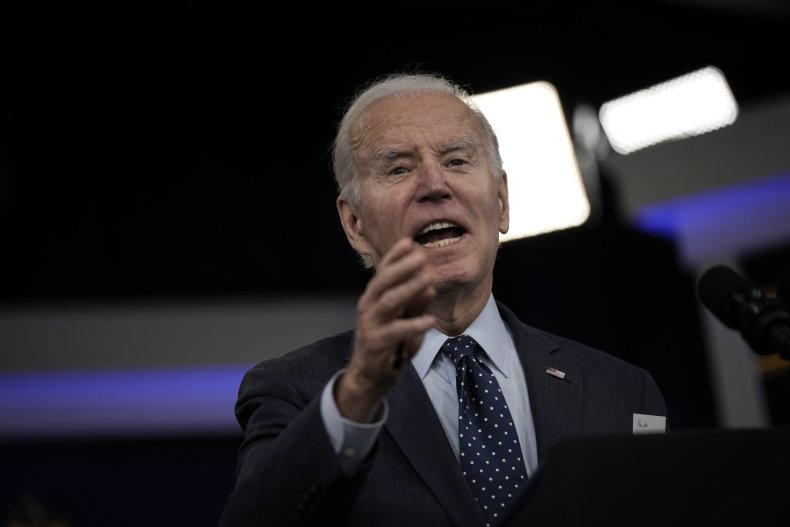 The response to the derailment sparked outrage among other conservatives, including political commentator Liz Wheeler who wrote on Friday: "Baller move by Trump to visit East Palestine when Buttigieg & Biden basically ignore. This is how Trump won 2016, paying attention to the forgotten white working class."
In a statement, the White House said on Friday that the Biden administration has mobilized a "robust" multi-agency effort to support the people of East Palestine.
"As President Biden told Ohio Governor Mike DeWine and Pennsylvania Governor Josh Shapiro soon after the derailment, the Federal Government stands ready to provide any additional federal assistance the states may need," the statement read.
In response to DeWine's and the Ohio congressional delegation's request on Thursday for additional federal public health support, the HHS and CDC announced Friday that they are sending out a team of medical personnel and toxicologists to carry out public health testing and assessments, according to the White House.
Still, George Papadopoulos, the former adviser to Trump's 2016 presidential campaign, said on Friday: "Trump announces he is visiting East Palestine. Up until that moment, Biden allocated exactly $0 in emergency relief to its affected population. One hour later? FEMA declares they are sending federal resources. That's the Trump effect. America first, always!"
However, some Twitter users defended Biden's response to the derailment.
"When the @TODAYshow reported on the Ohio train wreck this morning, they stated that, "Biden Administration is facing a backlash over what many say is a delayed response." This is PROPAGANDA Chuck Todd. The President offered help immediately, DeWine refused it. CHECK YOUR FACTS!" said Twitter user Lynnenallo.
In addition, social media personality Brian Krassenstein said: "People are attacking Biden, saying they aren't helping East Palestine Ohio because the town is 95% white. They have 6 Federal agencies on the ground, not a single person has died & both the Feds & Norfolk Southern are providing funds/supplies. This is how racists normalize racism."
Trump on Saturday suggested that the Biden administration is sending a team to East Palestine only after he announced that he was visiting.
"Biden and FEMA said they would not be sending federal aid to East Palestine. As soon as I announced that I'm going, he announced a team will go. Hopefully he will also be there. This is good news because we got them to 'move.' The people of Palestine need help. I'll see you on Wednesday," Trump said in a statement that was posted to Twitter by his spokesperson.
In addition, the White House said on Friday that the team, which is composed of the HHS and CDC, will "support federal, state, and local officials already on the ground to evaluate individuals who were exposed or potentially exposed to chemicals and help ensure timely communications to the public."
Newsweek reached out to the White House and to DeWine's media office for comment.