MAGA World Gives DeSantis Campaign Launch Mixed Reviews
Republicans involved in the Make America Great Again realm had mixed reviews of Donald Trump contender Ron DeSantis after DeSantis' campaign launch on Wednesday night.
DeSantis has skirted formally announcing his widely anticipated presidential run for months but finally launched his bid Wednesday night during a Twitter Spaces event co-hosted by Twitter CEO Elon Musk. DeSantis answered questions for an hour after his announcement and detailed his focus if he wins the 2024 election. The event evoked a mixed reaction in top Republican names often associated with the MAGA world, with some former Trump allies even commending DeSantis on a job well done.
"Some of y'all are gonna get pissed at me, but so be it.... It was refreshing to hear @RonDeSantis talk about the country and his vision without talking about himself on a loop," conservative political commentator Tomi Lahren tweeted Wednesday night. "He seems mission focused and I'm impressed. Sorry, not sorry. #desantis"
Lahren, who formerly supported Trump, has edged away from the MAGA campaign. Jenna Ellis, a former Trump attorney, adopted similar views about DeSantis' interview with Musk. Like Lahren, Ellis also has shifted her support to other GOP candidates aside from Trump.
Ellis shared a slew of positive tweets about DeSantis on Wednesday night.
"@RonDeSantis is literally causing a Twitter meltdown... THAT'S enthusiasm," one of her tweets said.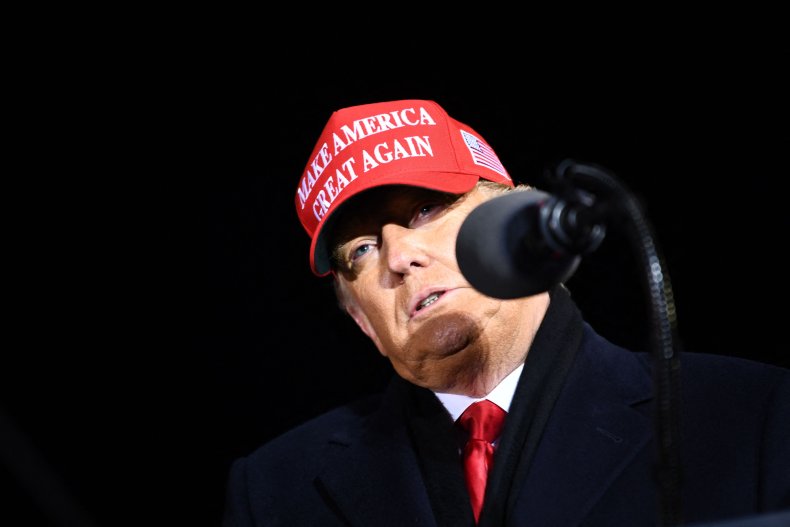 Other MAGA supporters remained faithful to their leader, with many commenting that DeSantis' performance sounded scripted. Others chastised DeSantis for deciding to run.
Donald Trump Jr., Trump's eldest son, followed his father's lead and took a jab at DeSantis, criticizing the governor's late start, which was because of technical failures. He also published several other tweets about the evening, including an animation of a character that appears to be his father tackling a character resembling DeSantis just before the latter steps on stage.
"Failure to launch!" Trump Jr. tweeted accompanied by one of his father's videos.
U.S. Representative Marjorie Taylor Greene also remained loyal to Trump.
"Ron DeSantis is not a serious candidate," she tweeted before the event. "America First Republicans and MAGA have been loud and clear: President Donald J. Trump is the only candidate they want to send to the general election in 2024."
U.S. Representative Matt Gaetz also sided with Trump with a one-worded tweet criticizing DeSantis' scripted nature during the campaign launch.
"DeSedative," he tweeted.
MAGA, Inc. spokeswoman Karoline Leavitt was unruffled by DeSantis's performance and appeared to not be concerned about DeSantis becoming a true challenge to Trump during the 2024 election.
"On day one of his campaign, Ron DeSantis has crashed and burned," she tweeted.
Students for Trump founder Ryan Fournier agreed that DeSantis performed poorly.
"Absolutely brutal start to Ron DeSantis' campaign," he tweeted. "He came off both robotic and awkward without needing a camera!"
Newsweek reached out to DeSantis' campaign by email for comment.
Update 5/24/23, 9:51 p.m. ET: This story was updated with additional information.