Why 'Magnum PI' Was Canceled by CBS After 4 Seasons
Magnum PI has been canceled by CBS, meaning the show's May 6 season finale will now be its series finale.
CBS canceled Magnum PI along with United States of Al, B Positive, Good Sam and How We Roll, on one of the most dramatic days of TV cancellations ever seen. The same day, The CW announced seven shows that were getting the ax, while NBC canceled three shows. All this led venerable showrunner Julie Plec to call the day a "Red Wedding" on Twitter (a reference to a notorious massacre in Game of Thrones).
Jay Hernandez, who has led the reboot of Magnum PI, had previously been very confident of the show's chances at being renewed, telling TV Line: "We're golden. I think you could bank on that."
Why Has 'Magnum PI' Been Canceled?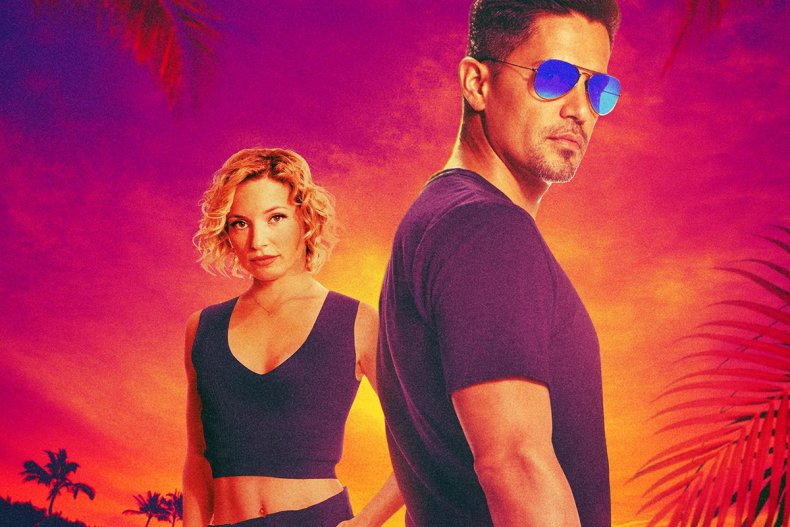 In that TV Line interview, Hernandez continued: "[T]he numbers are great, it travels well internationally.... So yeah, I think we're in good shape."
If you look at the total audience numbers, Hernandez is correct—the show has been pretty consistent in the ratings. Of 21 CBS scripted shows, Magnum PI ranks 13th this year, with around 5 million viewers on average watching the show. This puts it way above other CBS dramas that got renewed like S.W.A.T. and CSI: Vegas, and per Deadline makes it one of the top 25 most watched shows on network television.
However, fellow canceled shows United States of Al and B Positive were at 14th and 15th respectively, so its viewing figures were not necessarily going to save the show.
Looking at the numbers among the 18-to-49 demographic (the key demo for advertisers), the show is in worse shape. On that chart, the show ranks 16 out of 21, below both United States of Al and B Positive.
The demo numbers may ultimately have been what doomed the show. The cancellation comes just before CBS owner Paramount makes its upfront presentations of new shows to advertisers. Canceling a show that does relatively badly in the demo sends the message that CBS respects its advertisers—a crucial message to communicate in the same month that Netflix's issues have exposed significant problems in the streaming model.
Per Deadline, the cancellation comes after a long series of talks between CBS and Universal Television over how much the former was willing to pay the latter to license the show. Fellow Universal shows The Equalizer and the FBI shows all got renewed, but the lowest performing of the batch got axed.
Deadline's piece also notes that the strength of CBS's pilot line-up may have also put pressure on the network to cancel Magnum PI. Three of these were announced hours after the cancellation news broke: Fire County, about a convict (SEAL Team's Max Thieriot) who joins a firefighting program to lessen his sentence; East New York, about a newly promoted police captain (Dickinson's Amanda Warren) of an impoverished neighborhood; and So Help Me Todd, starring Crazy Ex-Girlfriend's Skylar Astin as a P.I. forced to work for his attorney mother (Marcia Gay Harden).
Detective Gordon Katsumoto actor Tim Kang led the cast reaction to the show getting canceled, writing on Twitter: "Thank you to all of you for supporting @MagnumPICBS through 4 seasons. We never would have gotten this far without you. The @MagnumWriters created fun and compelling stories week after week and it's been an honor being a part of this cast and crew. Aloha!"
Magnum PI's co-creator Peter M. Lenkov tweeted: "Grateful it even happened... getting a reboot to click is hard... and this one did. Lucky for that."