Mail-in Ballot Boxes Moved Outside After Voters Complain They Couldn't Drop Off
A county in California has moved some of its drop-off ballot boxes outdoors amid concerns about coronavirus transmission and access to polling stations.
Butte County, north of Sacramento, said it had relocated a number of ballot drop-offs to give voters more opportunities to post their votes ahead of the November 3 election.
The county's clerk-recorder, Candace Grubbs, said at least two boxes had been moved outside. She said a third had been moved from inside the Gridley City Hall to the lobby of the police station "to provide greater hours of operation and accessibility for voters."
"If you're afraid of the mail, use a drop box or voter assistance center," she said.
A total of 16 drop boxes have been set up at locations around the county, including at libraries and city hall, according to the Chico Enterprise-Record.
It comes after some voters reported difficulties in dropping off their ballots.
One voter, Stan Gungl, told Action News Now: "I went to city hall to drop off our ballots for my wife and I. When I got there, there was a sign on the door saying that you could only get in the building by appointment only. I think this is wrong in so many ways. To deny people access to a voting box."
Keaton Denlay, Manager of Butte County Elections, told the news site: "You don't need an appointment to drop off a vote by mail ballot. Some of the local city halls because of Covid restrictions, they have their own procedures in place, so we're working with city halls really closely to finding new alternatives for replacing those drop boxes.
"For example, [in the] city of Chico, we're going to be moving that dropbox outside, so it won't be impacted by the Covid regulations."
The county is expecting a high turnout on November 3, reflecting the fact that there are both presidential and local elections.
California, the most populous state, is set to provide far fewer in-person voting stations this year, with officials expecting many will cast mail-in ballots due to the coronavirus pandemic.
In March, more than 72 percent of votes cast in the state's primary came through the U.S. Postal Service, Associated Press reported.
"November 3 is technically election day, but we have to start thinking about this as simply the last day to vote," Alex Padilla, the Secretary of State of California, said. "We need to vote early."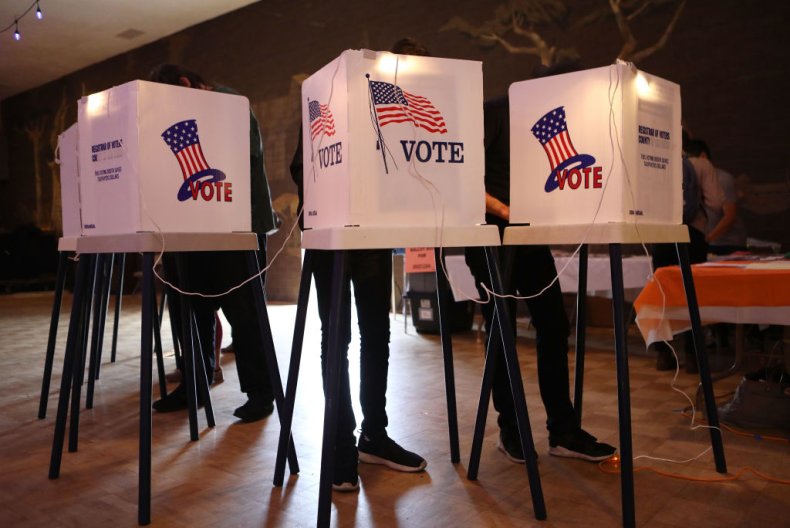 However confidence in the mail-in vote system has been waning in recent months, following attacks by Donald Trump on the US Postal Service.
In August, the USPS warned that millions of mail-in votes were at risk of not arriving in time for the presidential election.
Trump said at the time that he was blocking federal money for the postal service despite suggesting the extra funds would be needed to process the expected surge in mail-in ballots.
The president has regularly expressed his opposition to mail-in voting. During the first presidential debate with Joe Biden last month, Trump claimed the shift to mail-in voting would result in "fraud like you've never seen"—despite there being no widespread evidence to that effect.