A library located off the coast of Maine is seeking to fill its shelves with controversial titles in an effort to fight recent book-banning trends that have taken place across the country.
The Matinicus Island Library has adopted a range of historically banned books including classics such as Catch-22 by Joseph Heller, To Kill a Mockingbird by Harper Lee, The Handmaid's Tale by Margaret Atwood and The Grapes of Wrath by John Steinbeck.
The library has also purchased copies of a more recent 2005 picture book And Tango Makes Three, which tells the story of two male penguins that raise a chick together. The book is based off true events that took place in New York City's Central Park Zoo, but according to the American Library Association, has become one of the most banned books in the country due to its same-sex theme.
"We are buying banned books in order to publicly push back against the impetus to ban books. To say, 'If you don't want it in your library, we want it in ours,'" library patron Eva Murray told the Bangor Daily News. Murray recently returned to Matinicus Island from the mainland to purchase several historically banned titles from the library.
The library has since become referred to as the literary equivalent of the "Island of Misfit Toys," the place where unwanted and discarded toys live in Rudolph the Red-Nosed Reindeer. The small, community-run space started in 2016 and expanded in 2020 with a grant from the Stephen and Tabitha King Foundation, according to the Associated Press.
King himself has long been a critic of book censorship, telling the Chicago Tribune in a 2017 interview that "no book should ever be banned," urging children to go to "your local bookstore, and get a copy of what has been banned."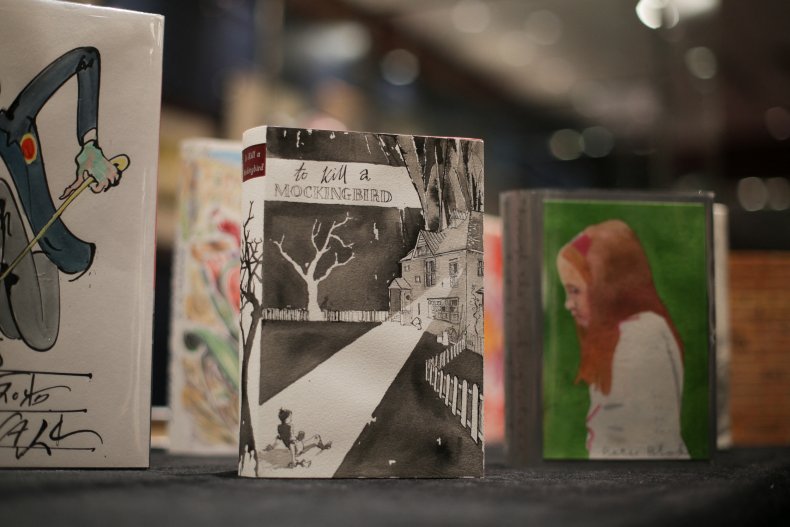 Earlier this week, Arizona's Republican-led legislature moved to advance a bill that would require schools to obtain parental consent before teaching any book that contains sexually explicit material, which critics say could lead to the censorship of classics such as Geoffrey Chaucer's The Canterbury Tales.
Elsewhere, a group of Republican lawmakers in Texas this month urged school districts to stop buying some LGBTQ-themed books. Hundreds of titles in the state have recently been pulled from school libraries as parents and conservative lawmakers seek to censor materials on race, sexuality and gender, according to a February investigation by NBC.
On Matinicus Island, however, residents remain adamant to allow a free flow of books and ideas into the library.
"We are in a privileged position to say, 'We don't ban books,' and that we welcome people's suggestions for books," Murray told the Daily News. "That's the thing about starting a library [out here]. You can do good without having to ask for a lot of permissions first."