Maisie Williams Talks About Potential 'Game of Thrones' Spin-Off
Maisie Williams has left the door open on her Game of Thrones career, suggesting she would star in a spin-off if the time was right.
The British actress became internationally known at the age of 14 when Game of Thrones first aired on HBO. She grew up in the public eye and quickly became a fan favorite as the diminutive but ruthless killer Arya Stark.
Game of Thrones wrapped up its eight-season run in 2019 with a controversial finale, but it did leave the door open for a number of characters to return.
One of those who made it all the way to the finale was Williams' character Arya. During an extended interview with GQ Magazine, the topic of Game of Thrones and potential spin-offs came up.
"I'm not saying it would never happen," Williams said. "But I'm also not saying it in this interview so that everyone goes..." —she impersonated a Game of Thrones superfan— "'The spin-off! It's coming!' Because it's not. It has to be the right time and the right people."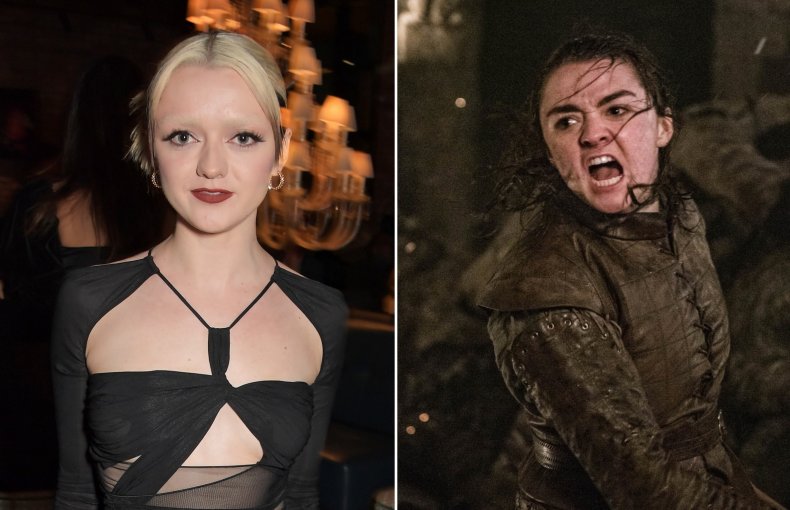 Game of Thrones has now been off the air for three years but its cultural impact seems permanent. "It has to be right in the context of all the other spin-offs and the universe of Game of Thrones." She added, "It has to be the right time for me."
Within the Game of Thrones universe, the next addition will be a prequel series, House of the Dragon. The new 10-part season launches on HBO on August 21, 2022 with Matt Smith, Paddy Considine, Emma D'Arcy and Rhys Ifans set to star.
House of the Dragon will be the first continuation of the Game of Thrones TV universe, but it wasn't the first suggested spin-off. In 2017 HBO commissioned five writers to create five different Game of Thrones successor series.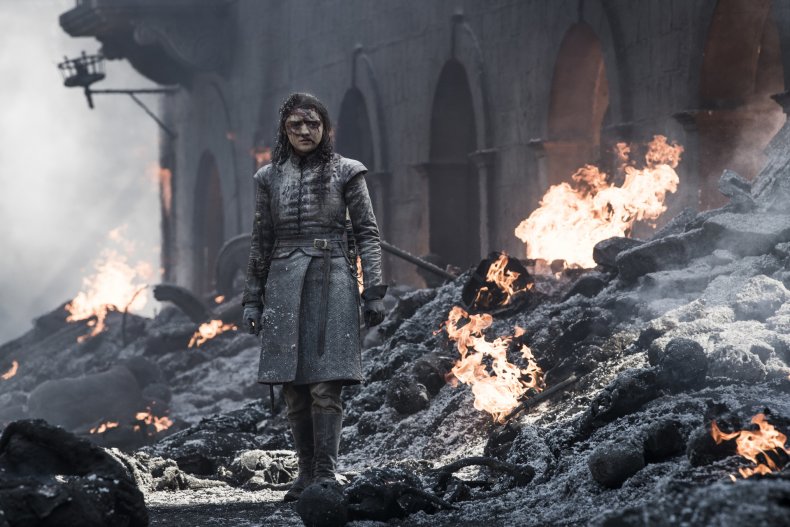 The next year, HBO ordered a pilot for Jane Goldman's attempt, Bloodmoon, which starred Naomi Watts, but HBO decided not to progress with it. The network is reportedly working on other live-action and animated spin-offs too.
One of the five writers commissioned to create a prequel series was Winning Time: The Rise of the Lakers Dynasty co-creator Max Borenstein. While HBO didn't progress with his attempt, he admits it could come back in another form. "I've learned in this business that you never know." He told Newsweek, "Reports of death are sometimes exaggerated, like Mark Twain said."
Williams, who turns 25 on Friday April 15, was conducting interviews to promote her new new TV show Pistol. Coming to FX on Hulu on May 31, Pistol is directed by Danny Boyle and is a biographical drama about the Sex Pistols' rise to prominence and notoriety.