The Twitter accounts of several major cryptocurrency groups, including Gemini, Coinbase, Binance and CoinDesk, have been hacked. So have the accounts of celebrities like Kanye West, Elon Musk and Bill Gates, as well as companies like Apple and Uber and politicians like presumptive Democratic presidential nominee Joe Biden and former President Barack Obama.
According to Gemini's CEO, Tyler Winklevoss, the accounts have since tweeted about a scam partnership with a group called CryptoForHealth. The hacked tweets claim that the aforementioned cryptocurrency groups and celebs are encouraging others to collectively donate 5,000 Bitcoins (roughly $46,015,500) to give to community healthcare partners.
"DO NOT CLICK THE LINK!" Winklevoss wrote in a Wednesday afternoon tweet from his personal account. "These tweets are SCAMS."
The graphic below, provided by Statista, highlights the largest accounts affected by the hack.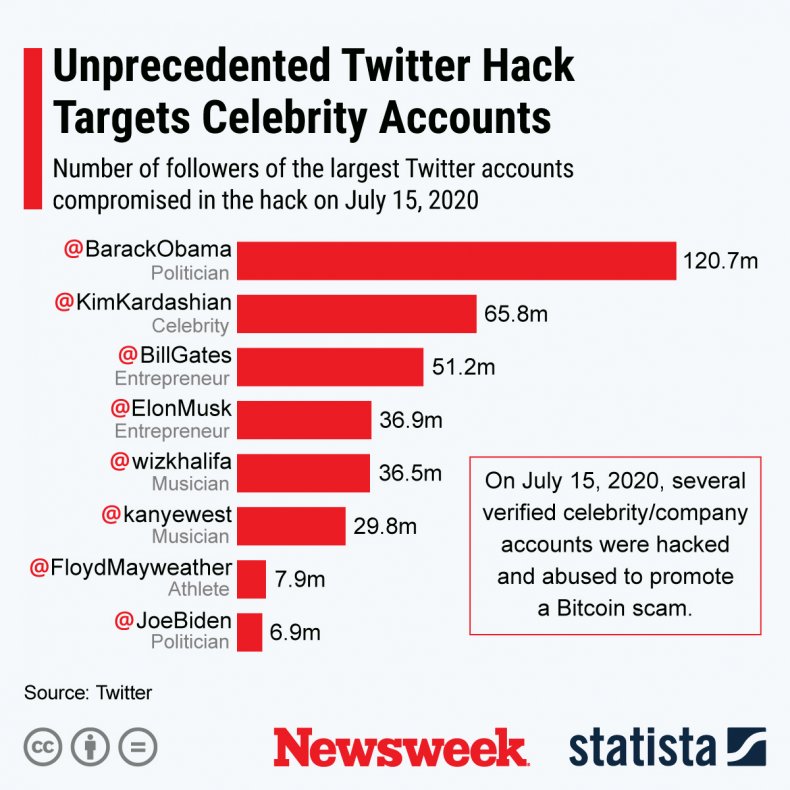 Twitter users are using the hashtag #CryptoForHealth to warn each other not to fall for the scam. They are also warning anyone who has clicked on a CryptoForHealth link to immediately change their passwords and to be aware that malware may have been secretly downloaded onto their computers.
While Twitter sleuths have tracked down the name of a Californian man listed in a domain registry as the owner of CryptoForHealth, it's unclear whether the individual is actually involved with the hacking in any way.
It's unclear what entity hacked into the accounts or how they were able to gain access, though some Twitter commenters suspect it may be a hack of Twitter's application programming interface (API), a point of contact between computer networks that allow certain interactions between them.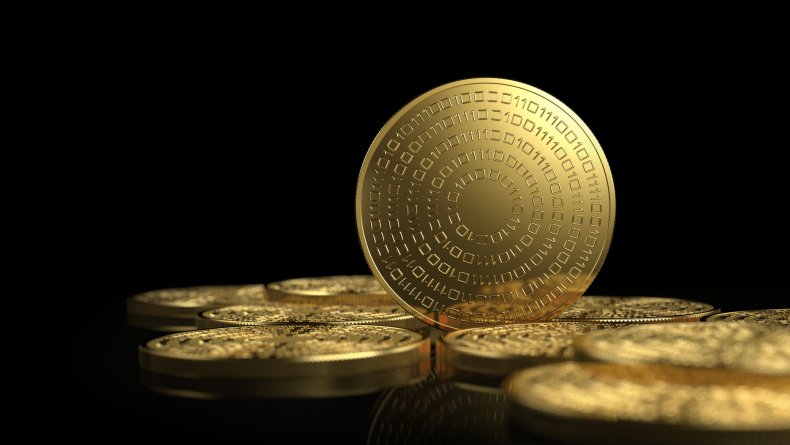 In April, the Federal Communications Commission warned that scammers are increasingly using online and telephone scams to prey on consumers during the coronavirus epidemic.
Among these scams was a text claiming to be from the "FCC Financial Care Center" offering people $30,000 in Covid-19 relief, but no such program exists.
"There is no FCC program to provide relief funds to consumers," the FCC said in a statement. "The text is likely a phishing attempt to get banking or other personal information from victims."
On June 24, a member of the Federal Bureau of Investigation's Internet Crime Complaint Center (IC3) said that this year it has received over 20,000 complaints of cyber threats related to the ongoing COVID-19 epidemic. These threats include various types of internet fraud like scams, computer viruses and malicious emails.
The cyber threats have come both from foreign actors trying to obtain COVID-19 research and from cybercriminals looking to exploit data security vulnerabilities among computer users newly working from home. Health agencies have also faced ransomware attacks on their networks by hackers threatening to lock up or delete sensitive health information unless agencies pay exorbitant amounts.
Update 7/16/20: This article was updated to include an infographic.