Major Terror Attack Foiled as Police Arrest Seven Men With Multiple Guns and Explosives
Dutch police have detained seven men suspected of plotting a large terrorist attack using hand grenades, automatic weapons and explosive belts.
Authorities raided four locations across the Netherlands following six months of investigation. Police made their move after a tip-off from the Dutch intelligence service, the BBC reported.
Three of the seven detainees had previously been convicted for trying to travel abroad and join foreign militant groups. The lead suspect, a 34-year-old Iraqi man, was convicted of trying to join the Islamic State militant group, or ISIS, in 2017. The ages of those arrested ranged from 21 to 34.
"They were seeking AK-47 assault rifles, grenades, explosive belts and raw materials with which to make other bombs," Dutch prosecutors described in a statement. Those arrested will be brought before a judge in the port city of Rotterdam on Friday.
The prosecutors said the suspects were thought to have been "at a very advanced stage of preparation for a major terrorist attack in the Netherlands," adding that one of the arrested had wanted to kill "many victims."
The raids took place in the cities of Arnhem and Weert. Investigators said they were "convinced that a terrorist attack was prevented" thanks to the operation. The arrests were made by special anti-terror police with helicopter support, Agence France Presse said.
The suspects were from Arnhem, Rotterdam and villages surrounding the two cities. One of the Arnhem men "wanted to commit an attack with a group at a major event in the Netherlands and kill many victims," said the prosecutor's office, citing information provided by the intelligence service.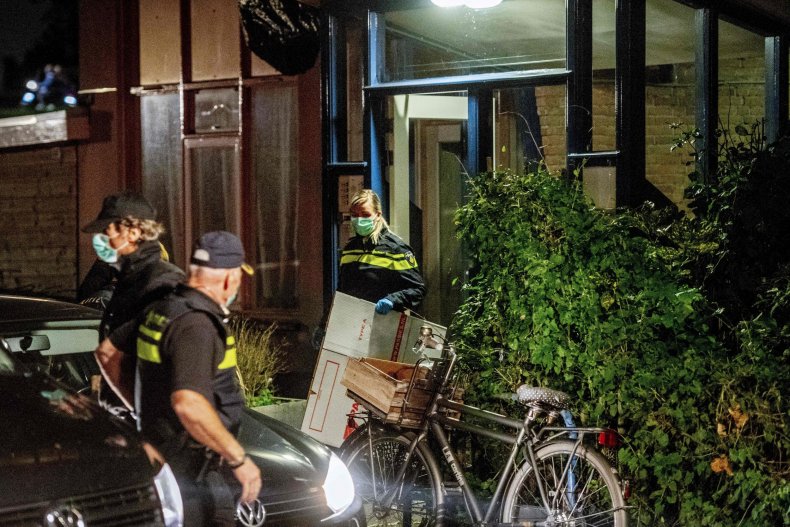 Officials had not yet identified the proposed target of the attack, which would have included a separate car bomb.
In July, two men were arrested before they were able to launch attacks in France and the Netherlands. Prosecutors said the pair were "close" to launching their operation, for which they had surveilled "several possible targets" including a police station and Erasmus Bridge, the largest bridge in the Netherlands. It was not clear which French targets were being considered.
Separately, a 19-year-old Afghan man with a German residence permit stabbed two American tourists in Amsterdam's Central Station in August, wounding the two before he was shot. He reportedly chose the city as a target because Islam is "frequently insulted" there, prosecutors said.
The chance of additional terror attacks in the Netherlands remains "substantial," the Dutch anti-terror agency said last week. At present, the terror threat level remains at level four out of five.