Majority of Americans Back New Stimulus Checks To Combat Inflation
A majority of Americans support the idea of new stimulus checks to combat inflation, according to a poll conducted exclusively for Newsweek.
The survey found 63 percent of respondents said they agree—with 42 percent saying they "strongly agree"—when asked if the federal government should issue new stimulus checks to tackle inflation.
Eighteen percent of respondents disagreed, while 15 percent said they neither agree nor disagree. Three percent said they do not know in response to the question.
The poll, conducted by Redfield & Wilton Strategies between October 23 and 24, surveyed 1,500 eligible voters in the U.S.
Inflation and economic concerns have been key issues for Americans as they begin voting in midterm elections, where Democrats' control of Congress is at stake.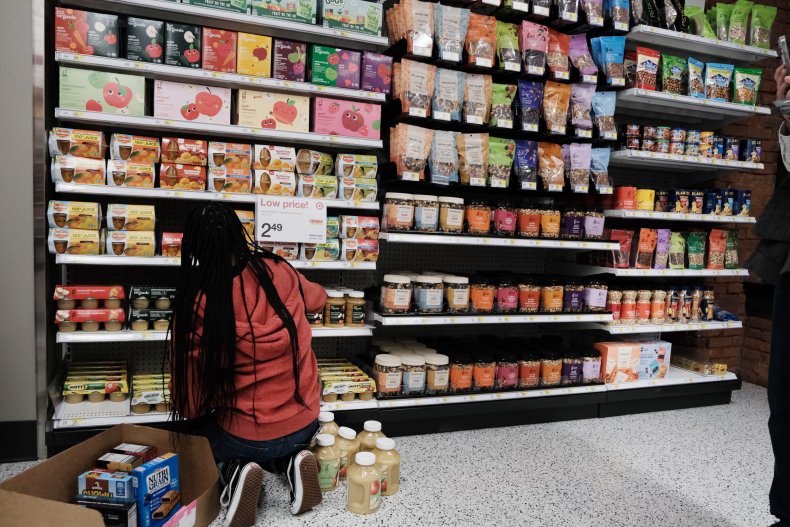 Inflation reached a higher than expected rate of 8.2 percent in September, and Republicans have heaped blame on President Joe Biden and congressional Democrats for the skyrocketing prices that American households across the country are grappling with.
Democrats got a boost earlier this week as the economy grew at a 2.6 percent annual rate from July through September, giving the Federal Reserve room to continue aggressively raising borrowing costs to combat inflation.
Federal Reserve Chair Jerome Powell warned in August that the Fed's hikes will bring "pain" to households and businesses, but said "a failure to restore price stability would mean far greater pain."
And while some states have been sending out direct payments to help struggling Americans, economists have argued that stimulus checks could make inflation worse rather than better.
"In this economic environment, stimulus checks cause inflation, they do not reduce it," Diana Furchtgott-Roth, a scholar at The Heritage Foundation and former chief economist for the Department of Labor, told Newsweek.
"This is because America has 10 million job openings that need to be filled. This drives up the cost of labor as employers compete for workers. It makes goods more expensive because firms are producing less than they prefer. It makes services more expensive because service-providing organizations, such as restaurants, hotels and airline companies cannot provide all the services that consumers demand."
Furchtgott-Roth said prior stimulus payments had "encouraged people to stay home and reduced their incentive to take a job."
"The labor force participation rate is about one percentage point below its pre-pandemic level because more people are staying home," she said.
"America already has 3 to 4 million people fewer working than would be the case if it had the same labor force participation rate as in January 2020. The last thing that America needs as Chairman Powell tries to fight inflation is more stimulus payments."