Majority in U.S. Believe TikTok Poses Risk to National Security
A majority of Americans believe TikTok poses a risk to the country's national security, according to a poll commissioned by Newsweek.
The poll, carried out on February 19, shows Americans are hesitant about the influence of the video hosting app, which is owned by the Chinese company ByteDance.
The study by Redfield & Wilton Strategies found 52 percent of 1,500 people surveyed agreed that TikTok posed a national security threat to the U.S., up from 44 percent who agreed with that statement in 2020.
Of those, 29 percent strongly agreed with the statement, while 23 percent said they agreed with it. Only 8 percent disagreed, with another 5 percent strongly disagreeing.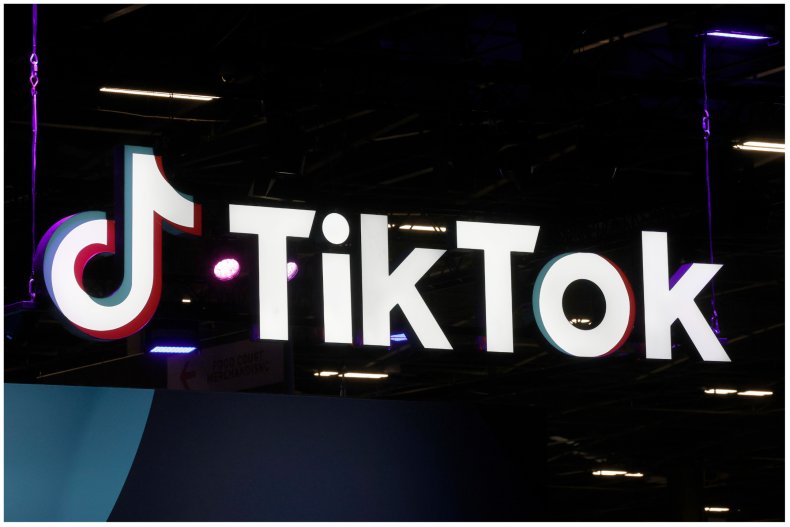 Those who neither agreed or disagreed made up 21 percent of respondents, while 13 percent said they didn't know.
The study also found that 32 percent of TikTok users admitted they would continue to use the app even if the Chinese government was tracking them through it.
TikTok reached its 1 billion-user milestone in 2021 and it's one of the most popular apps among young people.
There have been growing concerns about TikTok among U.S. officials and elected representatives.
In 2020, FBI Director Christopher Wray said the greatest long-term threat to the U.S. is the Chinese government and former Secretary of State Mike Pompeo said officials would look into security concerns about TikTok.
Recently, Republican officials have been vocally hostile about TikTok, including Texas Governor Greg Abbott, who said in December that it was the government's "responsibility to preserve the safety and cybersecurity of Texans."
Dr. Anton Dahbura, executive director at John Hopkins University of Information Security Institute, told Newsweek he believed remarks made by Wray and state officials might have led Americans to become more wary about TikTok.
He described any risk posed by TikTok as "diminished" due to all U.S. user data being routed to the Oracle Cloud Infrastructure that's based in the country.
Dahbura told Newsweek: "I believe that the rise in the number of people who agree that TikTok poses a risk to the national security of the U.S. is due to the highly publicized comments of FBI Director Wray and the response from several state-level leaders, although I haven't conducted any survey of my own."
"My assessment is that the national security risk of TikTok is diminished due to the attention and the follow-up by the federal government, including a comprehensive software audit that Oracle has conducted in coordination with the government. It would be extremely audacious and counterproductive for the TikTok-generated data to continue to be pumped to China despite all of the eyes on the issue."
According to TikTok's own February data report, the app has 138 million active users in the U.S. It added that 60 percent are aged between 16 and 24.
Dahbura did share some concerns about user data protection and said that nations could find subtle ways to harvest it.
He added: "However, the longer-term implications for TikTok and other apps remains unresolved. There needs to be a reckoning of how to detect and prevent user data from ending up in the wrong hands for nefarious purposes, especially nation-states.
"I would expect that those who would like to usurp the data will find more subtle ways of doing so in the future, including distributing multiple versions of an app, making it impossible to clear an app based on the analysis of just one sample of the code.
"I also expect that foreign actors will find more and more creative ways to make use of user data, and will continue to come up with ways of building data pipelines out of the U.S. The federal government will need to take the lead soon to defend against these data heists."