A new poll found that a large number of parents are satisfied with the way schools are handling the pandemic and keeping their children safe.
The new poll by Hart Research Associates and Lake Research Partners showed that 78 percent of 1,308 public school parents surveyed are pleased with the way COVID is being handled at schools.
The survey, which was commissioned by the American Federation of Teachers (AFT) and conducted between December 15 and 22, also showed that 83 percent of parents are satisfied with the efforts made by schools to keep students and staff safe.
COVID has caused disruptions in school learning nationwide, an impact that many families have reported that they felt. The poll found that 45 percent of parents reported that one or more of their children have experienced learning loss and 51 percent reported a "negative" emotional effect due to the virus.
"This polling shows the virus is our enemy, not each other. Parents are saying teachers are heroes for their efforts during this pandemic and they deeply value how their public schools have gone above and beyond to help their kids recover and thrive," AFT President Randi Weingarten said on Wednesday in a statement about the poll's findings.
Some parents reported feeling the pandemic's impact on schools, including 22 percent of parents surveyed who believe that schools waited "too long" before returning to in-person learning.
Meanwhile, 48 percent of parents believe that schools managed to reach a good balance between safety and learning. But, 26 percent of parents think that schools moved "too quickly" to reopen their campuses.
The poll also noted parents' assessments of teachers and the overall well-being of their children during COVID, including 79 percent of parents who "overwhelmingly" feel that teaching has been a hard job during the pandemic.
"Parents value educators' heroic actions to help their kids through COVID and view them as partners to keep schools open safely and deliver the social, emotional and academic support kids need," Weingarten said.
The survey found that 80 percent of parents said that their children's teachers have worked harder to help students during COVID.
Also, 76 percent of parents think that schools were able to support students' social and emotional well-being during the pandemic, and 70 percent think that schools helped students who experienced learning loss due to the virus to catch up.
"Some on the far right have tried to exploit this crisis to usher in a shameful new chapter of teacher bashing, but they're failing dismally," Weingarten said.
"Parents are public school proud, and they are standing with the community, teachers and their unions—not only in defense of public education but also to address inadequate school funding, students' progress during COVID, lower class size, and the conditions necessary for academic recovery, including enough counselors and nurses and adequate teacher pay," she added.
Newsweek reached out to the AFT for comment.
Despite the poll showing some optimism among school parents, a recent report from the National Alliance of Public Charter Schools found that more parents are opting for homeschooling or charter schools as school districts continue to struggle due to the pandemic. Charter school enrollment increased by 7 percent in the 2020-2021 school year.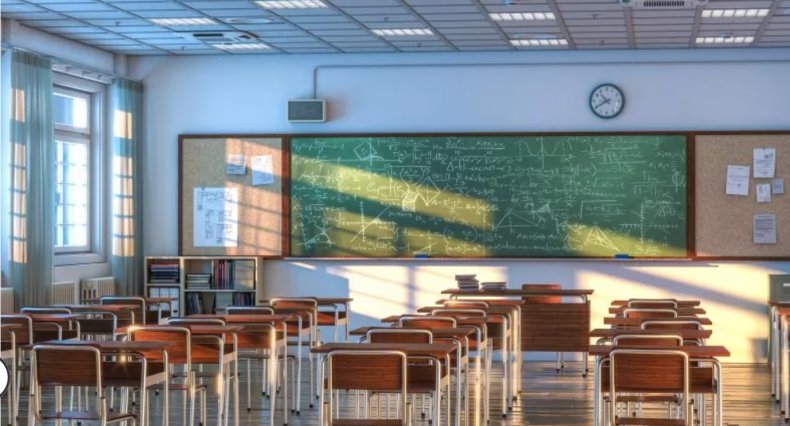 The AFT poll findings also come amid nationwide shortages among teachers and staff and schools debating over mask mandates and distance learning in some states.
In New York, schools have had mixed responses ever since a judge ruled Monday to lift a statewide face mask mandate. Some schools ended their face mask mandates while others chose to follow the state education department that said it plans to appeal the court decision and that schools should continue to impose the face mask requirement.
Meanwhile, the Arizona Board of Education voted Monday to remove a 120-day limit to how long substitute teachers could teach in schools. The move is meant to have substitute teachers fill vacant positions for as long as needed until a full-time teacher is hired amid a shortage that was fueled by the pandemic.