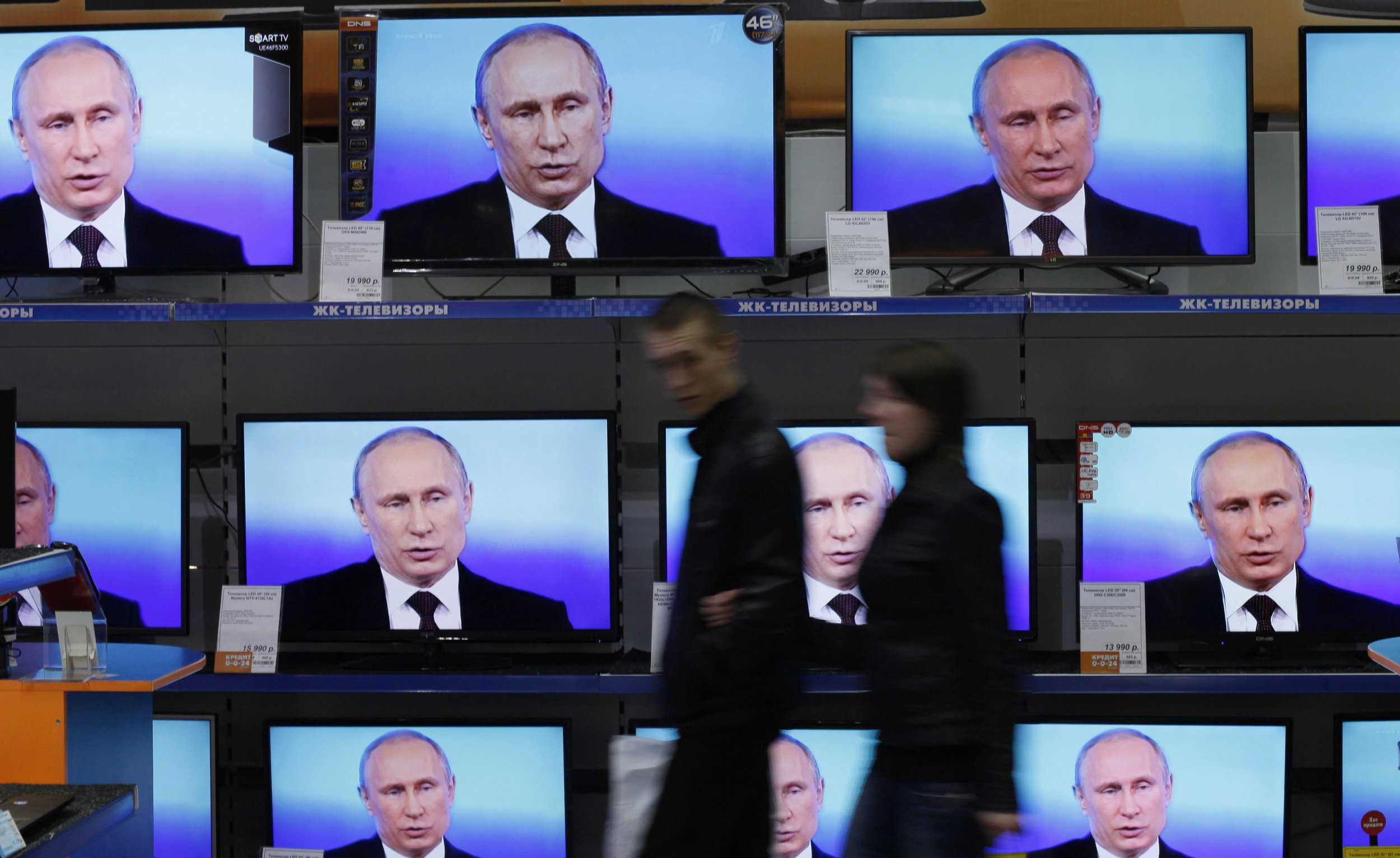 Mistrust of the media is rising in Russia with half of all Russians believing that news reports do not objectively reflect the state of the country, news agency Interfax reported.
A poll by state-founded pollster Obshtestvenoe Mnenie (Public Opinion) found that 51 percent of Russians view the country's media, which is dominated by state-run networks and agencies, with mistrust—a 10 percent increase on 2015.
Forty-six percent of people believe that the Russian economy is worse than reported by the press. Russia has been in an economic crisis since late 2014, when a combination of low oil prices, the sanctions stand-off with the West over events in Ukraine, and the volatility of its ruble brought the country into recession.
The poll, carried out last week, found that while 42 percent of Russians watched for news surrounding the economy in 2015, only 30 percent did so this year.
These figures follow another damning review of the media in Russia, after independent pollster Levada Center reported last week that only 27 percent of Russians trusted the media, ranking it less trustworthy than President Vladimir Putin, the army, the police and the church.
However, the media still ranked higher in trustworthiness that the Russian government, which was trusted by only 26 percent, as well as the house of parliament and local government, neither of which won the trust of more than 25 percent of respondents.