The sister of Makayla Noble—the Texas teen who was left paraylzed after a freak tumbling accident—posted an update about her injured sibling's condition.
The 16-year-old cheerleader suffered a spinal cord injury last week while tumbling—a form of gymnastics that involves acrobatic maneuvers—in a backyard and remains hospitalized in Plano, TX.
On Sunday, the teen's sister, Myriah Noble, published a post on Instagram, outlining how the cheerleader has been faring.
"mak had a rough night and woke up with a high fever and her spirit was very low," the post said.
"her 5 amazing nurses helped turn that around! they spent almost 3 hours to make this happen but mak finally got to go outside!!! she was so happy to see everyone together but most importantly that she got to see her cat kevin."
On Friday, friends and classmates of the injured cheerleader at Prosper High School honored her by wearing purple—her favorite color—at a homecoming game. The school stadium was also illuminated with purple lights.
Cheerleaders for the opposing team, Little Elm High School, presented a $1,900 donation to Greg Noble—the teen's father—who was attending the game, NBC DFW reported on Friday.
"Prosper has really shown up for Makayla and her favorite color! Thank you for all your support!!!" the father posted on Facebook on Friday.
Longtime family friend Tiffany Smith told NBC DFW on Friday that Makayla Nobe was filled with hope and joy despite her injuries.
"Even in the last couple of days, it's already so evident that she is going to do everything she can to overcome this. Over yesterday and today, she's learned how to brush her teeth again. She is learning how to feed herself again," Smith said.
A GoFundMe page set up by Smith has raised more than $129,000 in five days, which will help the family cover the teen's medical expenses.
"We can't collect enough money to cover the expense this family is going to incur over the years," Smith told NBC DFW.
Following her accident last Monday, the teen's mother said on Facebook that the chances of her daughter walking again were "very slim."
Smith previously told local TV station FOX 4 that Noble's recovery could take between 12 and 18 months.
On Saturday, Myriah Noble said on Instagram: "based on the MRI results from today, no 2nd surgery is needed at this time. mak will most likely move to a rehab facility next week."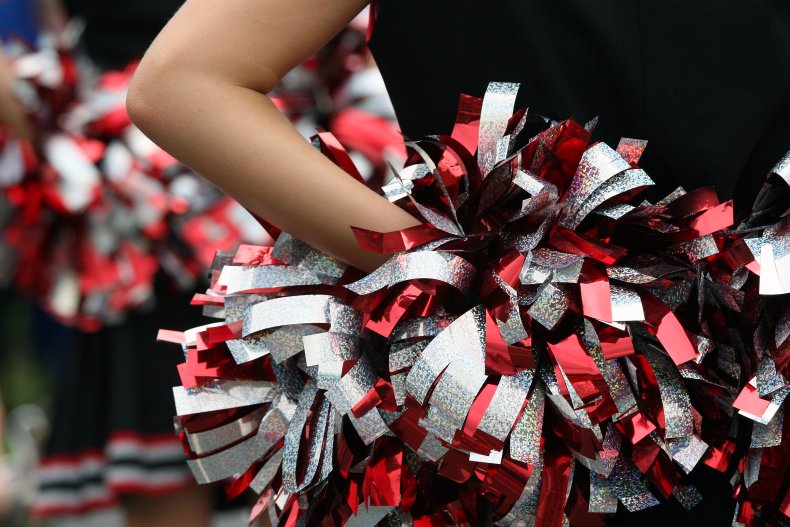 About the writer
Aristos is a Newsweek science reporter with the London, U.K., bureau. He reports on science and health topics, including; animal, mental health, and psychology-related stories. Aristos joined Newsweek in 2018 from IBTimes UK and had previously worked at The World Weekly. He is a graduate of the University of Nottingham and City University, London. Languages: English. You can get in touch with Aristos by emailing a.georgiou@newsweek.com.