Makayla Noble Update as Paralyzed Texas Cheerleader Set to Move to Rehab on 17th Birthday
Makayla Noble, the high school cheerleader who was left paralyzed after a freak gymnastics accident, is set to move to a rehabilitation facility, according to an update posted by her family.
Noble has spent more than three weeks in hospital in Plano, Texas, since suffering a severe spinal cord injury while tumbling—a form of gymnastics that involves acrobatic maneuvers.
But the Prosper resident is expected to leave the Medical City Plano facility on Wednesday, which also happens to be her 17th birthday.
"Mak is full of smiles today! She is very excited for her 17th Birthday tomorrow and to leave for her Rehabilitation Facility!" the family said in an update posted to Facebook on Tuesday.
They also said the emergency responders who assisted her on the day she suffered her injury came to visit her in hospital.
"What a wonderful surprise for Mak today to get a visit from the group of EMT's on site the day of her accident! We love Prosper!!" the family said.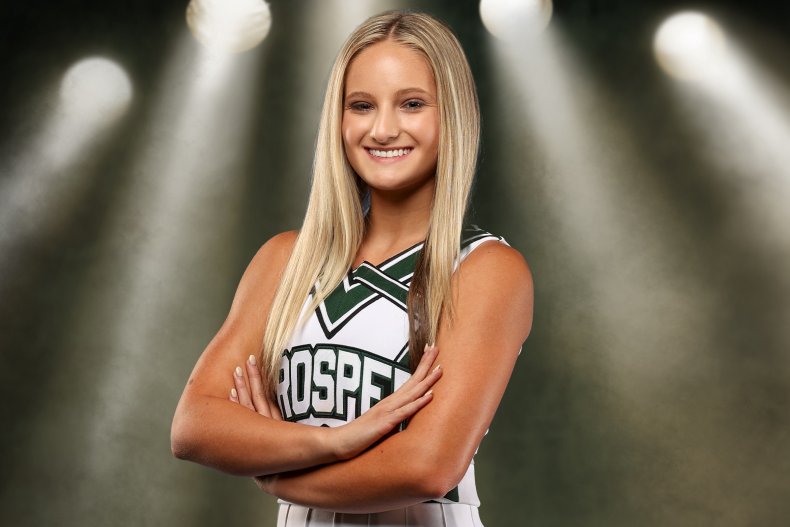 Noble's story has caught the attention of her local community and people around the world.
The family have been inundated with messages of support and gifts, while a GoFundMe page set up by a friend, Tiffany Smith, to help with the teen's medical expenses has raised more than $169,000.
In addition, a Facebook group set up by the family to post updates about the teen's condition—called "Makayla's Fight"—now has more than 33,000 members.
"Thank you again for the outpouring of love, support and prayers in the community and around the world!" the family said in the update.
The family's Facebook post also featured a video of the injured teen sending a message from her hospital bed, although Noble was unable to speak due to the tracheostomy tube that the medical team at the hospital had inserted into her neck.
Since being hospitalized, Noble has experienced problems with her lungs, that have delayed her move to the rehabilitation facility.
"Hi everyone, I have my mum here translating this for me because I can't talk," Noble said in the video, which was recorded on Tuesday. "But I wanna say hi."
"Thank you for all the love and support. I can't believe tomorrow's the day that we get to go to rehab, hopefully. And it's my 17th birthday, which makes it extra special. When I get my voice back and can talk, I'll make lots of videos, and I'll update you guys on my progress."