'Make America Kittens Again' Chrome Extension Replaces Donald Trump With Cats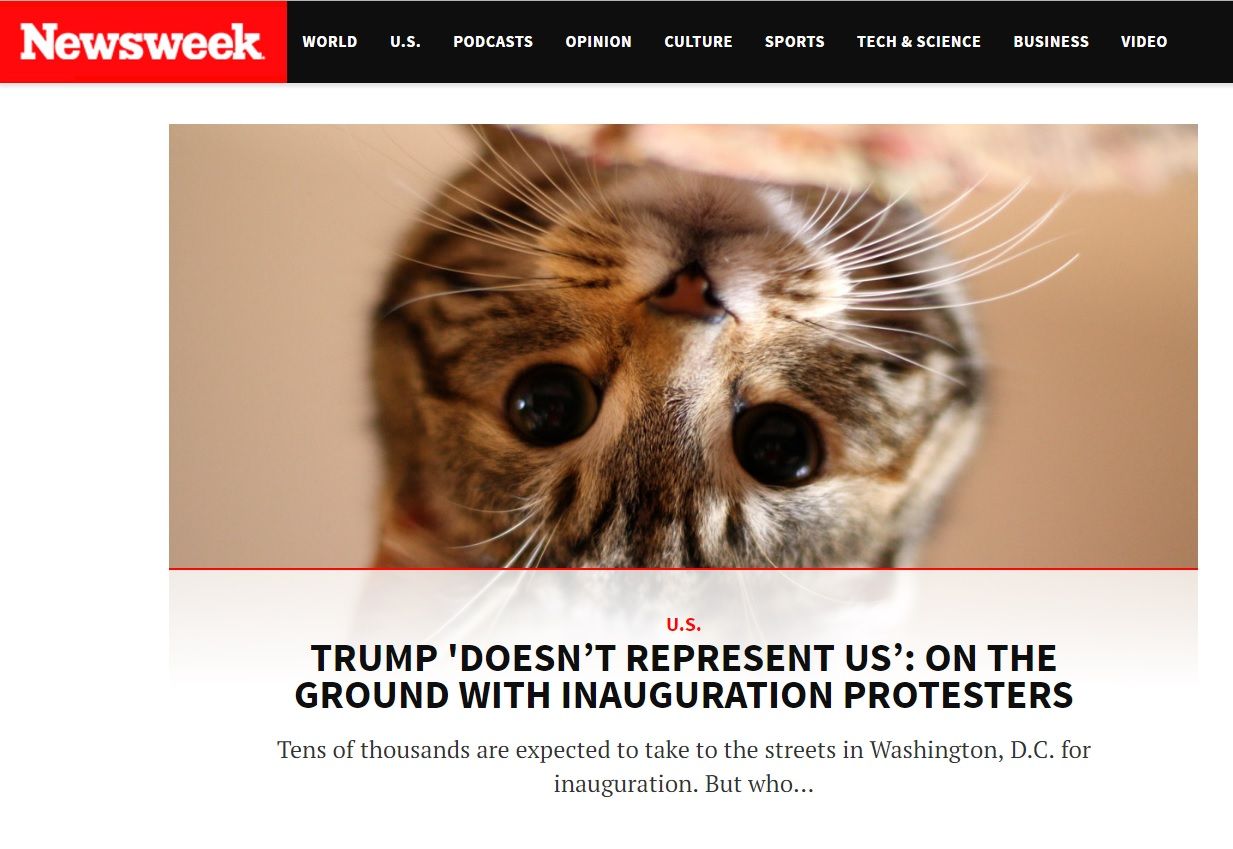 On the day of Donald Trump's inauguration, it is close to impossible to avoid images of the President-elect. Fortunately, for those wishing to forget that a controversial reality TV star is about to become the 45th president of the United States, there is a Google Chrome extension that will make his face disappear from the internet.
The Make America Kittens Again extension automatically detects photos of Trump and replaces them with images of kittens. It has been downloaded more than 50,000 times, with Chrome user Bret Mason describing it as "a much needed crutch in these dark times."
The add-on was created by app developer and cat owner Tom Royal, who adapted it from an earlier UKIP blocking plugin. The plugins download page explains why it replaces Trump with kittens: "A) Trump is a disgrace; B) Kittens are lovely, and C) I couldn't find a Creative Commons photo of a blobfish."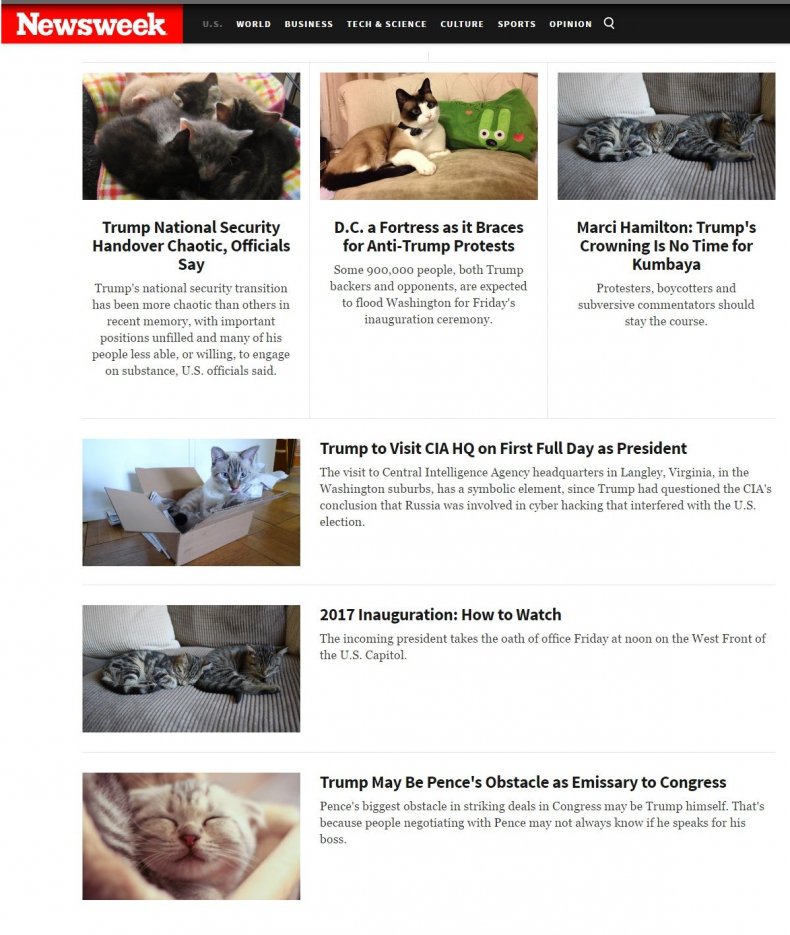 Make America Kittens Again also allows users to replace other divisive politicians with pictures of kittens, including Vice President-elect Mike Pence, UKIP leader Nigel Farage, and right wing European politicians Marine Le Pen and Geert Wilders.
"I got a few really nice emails from people who liked the extension, while a few people online got really mad at it," Royal wrote in a blogpost in December. "So it goes."
The Chrome extension is the latest browser add-on to allow web users to censor their own internet. In July last year, a software developer created an extension that removed any reference to the popular smartphone app Pokémon Go.
"Sick and tired of hearing about Pokémon? Pokegone will take care of that," said software developer Jamie Farrelly. "This extension will stop you eyes from seeing grown adults raving on about Pokémon—simple as."