'Making the Cut' Season 2 Final: Who Won the Amazon Prime Video Show?
Amazon's fashion competition Making the Cut has reached its Season 2 finale.
Plans to name two finalists were abandoned by the end of Episode 7, so Andrea Pitter, Gary Graham and Andrea Salazar all progressed to the final together.
All three had to debut a 10-piece collection, as well as pitch their business plans to Amazon's head of fashion.
After a runway show—and some spirited debate thanks to judge Jeremy Scott—one contestant was named the winner and took home the $1 million prize. Here's who it was.
Who Won 'Making the Cut' Season 2?
After Gary and the two Andreas debuted their collections, the judges deliberated. All three designers were praised, but Gary and Andrea S. also received some critiques.
Scott could not see what he called a "unique point of view" in Andrea S.'s gold and silver collection. Other judges expressed their concern that Gary could sometimes get "stuck in a time warp," working with historical silhouettes in a way that would keep him a niche designer rather than the global superstar the show is trying to create.
Scott, however, made a spirited defence of Gary, saying he was the genius of the three.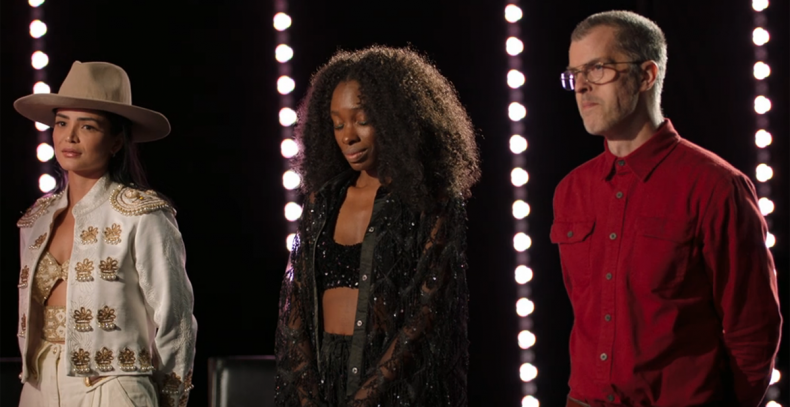 After the judges' deliberations, Heidi Klum stepped up to announce which of the three designers would win $1 million, an Amazon fashion mentorship, the chance to sell two collections on Amazon and a three-year lease on a Los Angeles store.
First, though, she announced which finalist had come third. That was Andrea S., leaving Andrea P. and Gary battling it out for the crown.
The three judges were split: each submitted their votes, with whoever won the majority winning the show. Klum kicked things off with a vote for Andrea and Scott, unsurprisingly, voted for Gary.
This left model Winnie Harlow with the deciding vote. She went for Andrea, so the Brooklyn bridalwear designer was named the winner of Making the Cut 2021. Andrea then got to celebrate her victory with a surprise video call to her family.
The losing finalists, Gary and Andrea S., got a useful consolation prize too. They were given the chance to sell their collections on Amazon's Making the Cut store.
Andrea Pitter is the first woman and the first contestant of color to win the show. The Season 1 winner was Jonny Cota, whose debut collection for Amazon was released last year.
All eight episodes of Making the Cut Season 2 are streaming now on Amazon Prime Video.