Malala Yousafzai: School First, Then Nobel Prize Response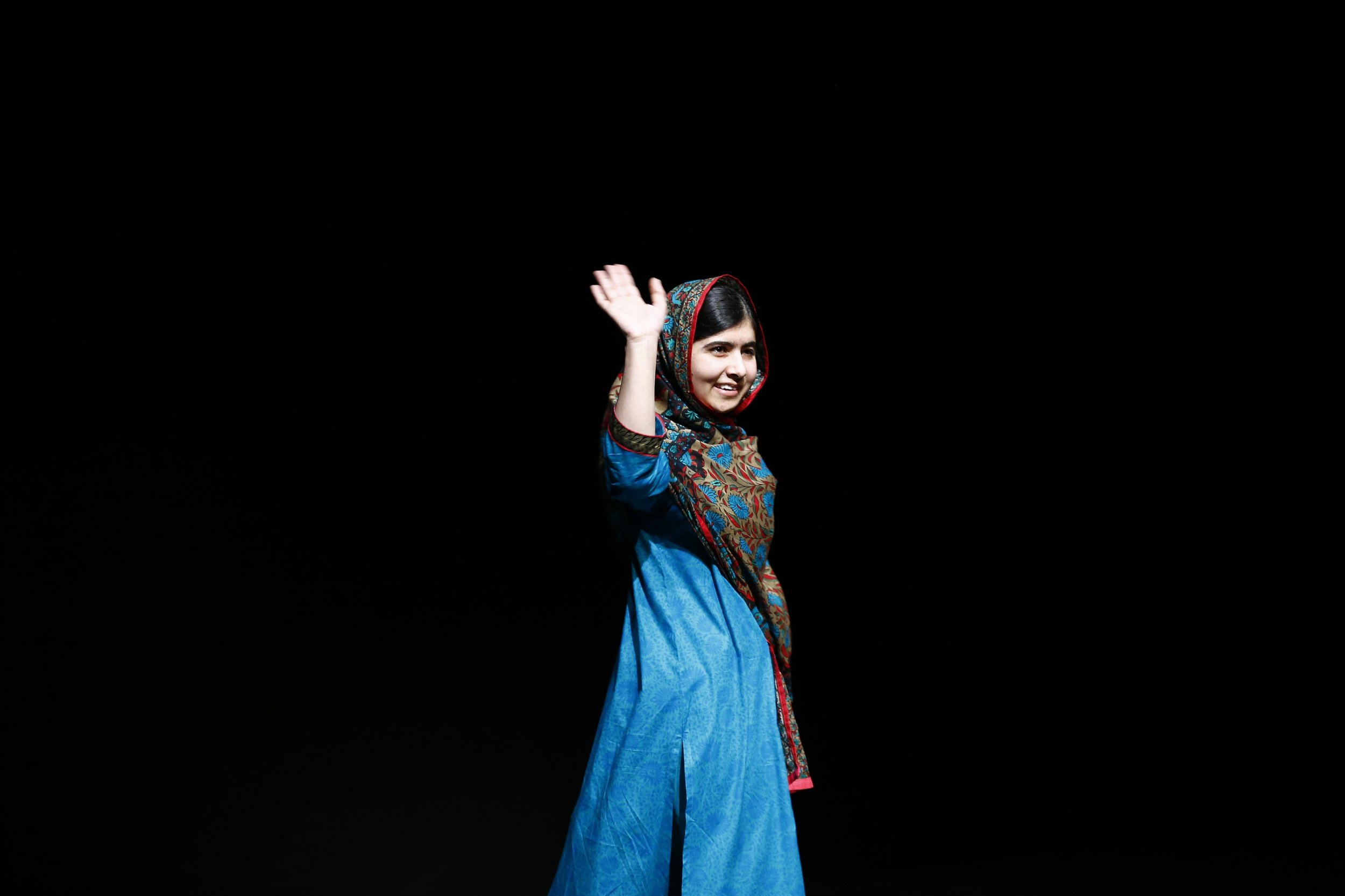 Malala Yousafzai was in her chemistry class Friday morning in Birmingham, England, when she found out she would share this year's Nobel Peace Prize with Indian activist Kailash Satyarthi. True to her mission of championing education for children, the 17-year-old decided to finish her school day before making a statement at a press conference.
"I'm proud that I'm the first Pakistani and the first young woman or the first young person getting this award," she said. Yousafzai is the youngest person to have been awarded the Nobel Peace Prize since it was first given in 1901.
She explained that she views the honor as a sign of support and encouragement to continue her work. "I have received this award but this is not the end ... of this campaign I have started. I think this is really the beginning," Yousafzai said. "I want to see every child going to school and getting an education."
Yousafzai shares the award with Satyarthi at a time when tensions between India and Pakistan are high. For the past week, the two countries have exchanged fire over their disputed Himalayan border, in what Reuters describes as as "the worst skirmishes between the nuclear-armed rivals in more than a decade."
"I'm feeling honored that I'm sharing this award with him," Yousafzai said. "It does not matter what's the color of your skin, what language do you speak, what religion you believe in. It is that we should all consider each other as human beings and we should respect each other. We should all fight for our rights, for the rights of children, for the rights of women and for the rights of every human being."
She said she had spoken to her fellow laureate, and the two agreed they would request their respective prime ministers—Nawaz Sharif of Pakistan and Narendra Modi of India—join them on December 10 to receive the award in Stockholm.
Yousafzai began speaking out against the Taliban in Pakistan's Swat valley and insisting on her right to an education as a young girl. A Taliban gunman shot her in the head and neck in October 2012 and she was moved to Birmingham, England, for her recovery. She continued to campaign for the right to education, and for women and girls in particular. A 2012 Newsweek cover story profiled Yousafzai as "The Girl Who Changed Pakistan."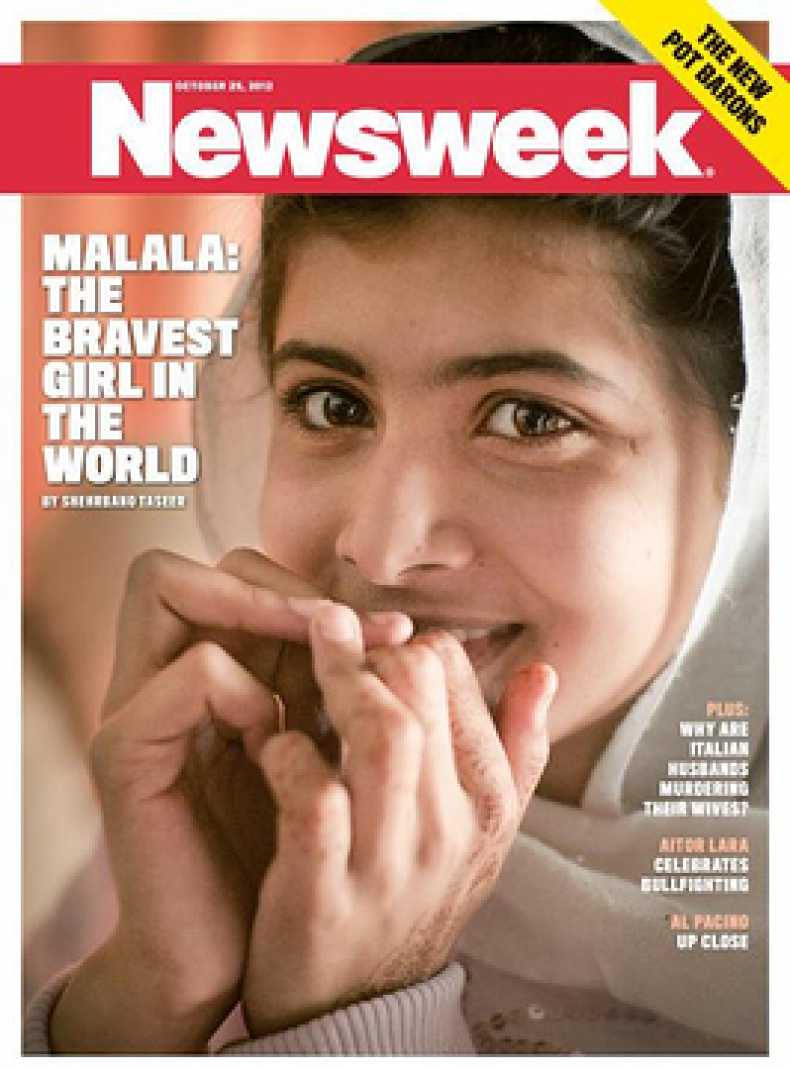 "I'm thankful to my father for not clipping my wings, for letting me to fly and achieve my goals," she said Friday, and showing the world that a girl is "not only a mother, she's not only a sister, she's not only a wife, but a girl... should have an identity, she should be recognized, and she has equal rights as a boy."
"Through my story I want to tell other children all around the world that they should stand up for their rights, they should not to wait for someone else," Yousafzai said at Friday's press conference. "This award is especially for them, it gives them courage."
News of the young activist winning the award sparked a flood of congratulations on Twitter: