Mali Hotel Attack: Confusion and Fear Among Bamako Residents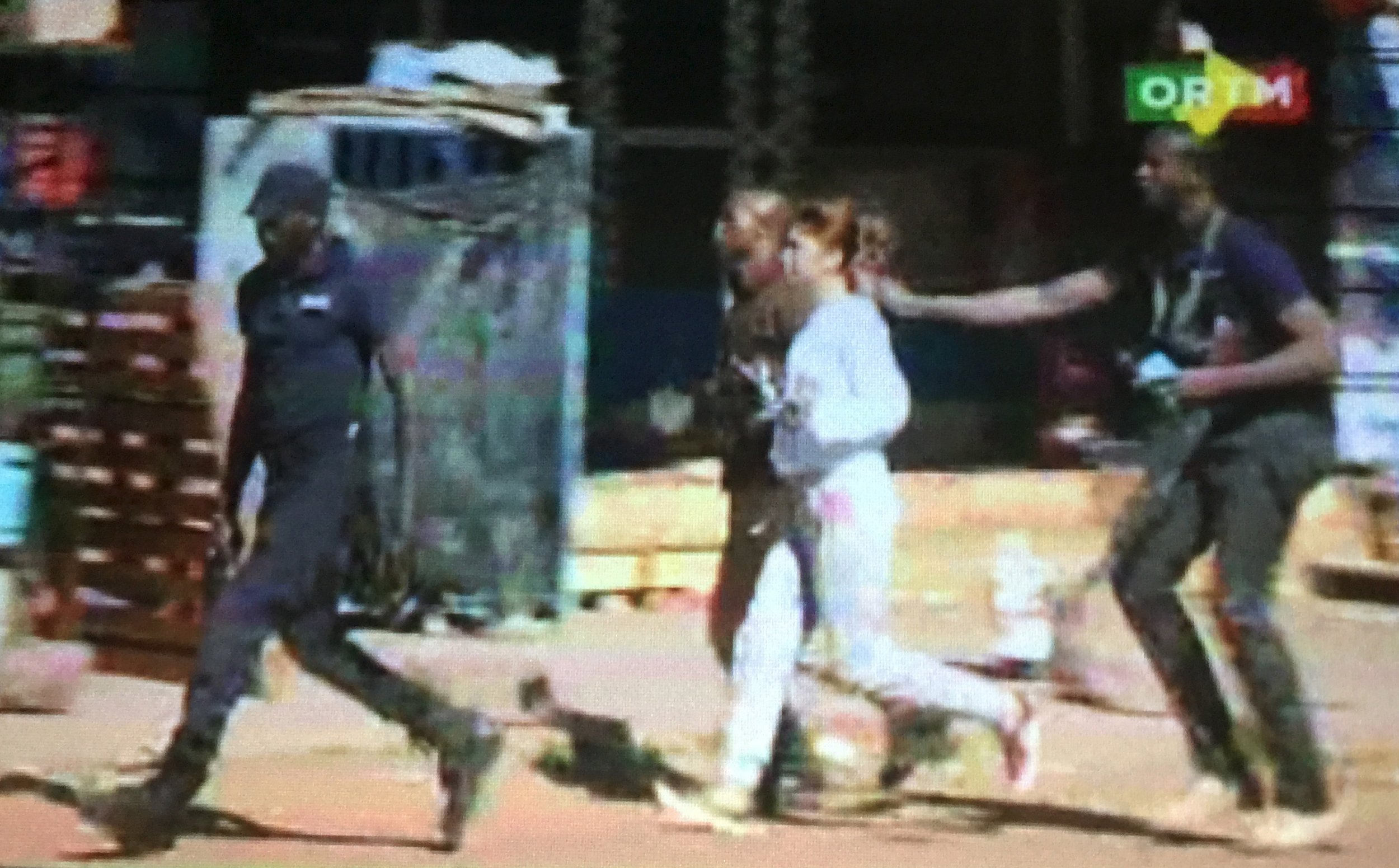 Mali's security forces have stormed a hotel in the capital where armed gunmen are holding 170 people hostage. They have begun freeing the hostages, but reports coming from Bamako suggest the attackers have already killed three people inside.
A source close to Mali Prime Minister Modibo Keita told Newsweek that the gunmen shouted "Allahu Akhbar" ("God is great") as they ran into the Radisson Blu hotel on Friday morning. The source—who asked to remain anonymous, as he is not permitted to give interviews—said the militants then started freeing some hostages who could recite verses from the Koran.
Abdou Diarra, a project management consultant, was on his way to work at an NGO in Bamako when he heard news of the attacks. "When I heard what was going on, I immediately returned home," he says. Diarra, 30, who lives about 20 minutes from the Radisson Blu, says a friend at the scene saw "many, many soldiers entering the hotel."
Diarra says word of the attack is spreading slowly through the city. "People are not really that scared," he says. "Those who are living in the Radisson area obviously are, but people further away do not really know what is happening."
The source close to Prime Minister Keita agrees. Friday's attack came on a prayer day in Mali, a Muslim majority country. "Bamako is calm, there's not much traffic," says the source. "Schools have closed their gates and are keeping the children inside. People are staying in their homes."
Maimouna Konaté, a high school student at the Lycée Français Liberté de Bamako, is one of the people waiting out the hostage crisis at home. She was planning to head to school later, since her Friday classes don't start until 3 p.m.
"I am lucky today," she tells Newsweek via Twitter. "But my classmates were at school and they cannot get home for the moment because the situation is still confused. And my school doesn't want to take any risks."
Konaté's school is a 15-minute drive from the hotel, but it doesn't stop her from worrying that it could be a target. "I've been texting my best friend and she said that they are safe," she adds.
Following a military coup in 2012, Konaté's school has made students practice attack drills, to make sure they know what to do if assailants storm the building. "They make us do containment, we close windows and curtains," she says. "We sit on the floor under tables and we move away from the windows."
Like many in Bamako, Konaté is glued to her television, hoping for more news on who is behind the attacks and how the rescue operation is progressing.
A U.N. staffer stuck in the organization's peacekeeping mission in Bamako is also monitoring the rolling media reports. Speaking to Newsweek on condition of anonymity, the staffer said she and her colleagues are stuck in the building as the situation at the Radisson Blu unfolds. "We want to go home but can't," she says. U.N. security have asked staff not to leave the building.
As a French national, the U.N. staffer says Friday's assault is an unpleasant reminder of the recent attacks in Paris. On November 13, gunmen affiliated with the militant group Islamic State (ISIS) killed 129 people at six locations across the city. "I feel terrified…especially since I was just coming back from Paris, after the attacks there," she says.
She says she met several people on the flight from France who were going to stay in the Radisson. "They told me it was the safest place in Bamako," she says.
According to the staffer, the French Embassy has set up an emergency hotline for French nationals caught in Bamako and instructed them to stay where they are and, for anyone with children, to leave their kids in school.
There is still no indication as to whether the gunmen are part of an Islamist group or are acting on their own. Newsweek 's source says the country had no warning of an impending attack. Mali's head of security, he adds, is currently meeting with the prime minister to discuss the ongoing situation.
But consultant Diarra says the assault doesn't surprise him. "Many groups oppose our country," he says. "I thought it was likely that there would be an attack."